To play all Creedence Clearwater hits is James Van Cooper + Soph Jones on guitar + vocals & Charlie Lee on bass + Michael Carp on Drums.
About this event
The Music of Creedence Clearwater Revival holds a unique place in pop/rock history. The band had an almost unparalleled string of bona fide, genre defining hits in the late 60's and early 70's, at a time when popular music was evolving at an alarming rate. Their catalogue remains a statement of a unique and distinct mix of swampy country, rock, blues and pop.
To pay tribute to this iconic body of work, The Album Show has put together a killer band to play all the hits, featuring Bathurst based James Van Cooper on guitar and vocals, and Sophie Jones on guitar and vocals, with Sydney based Charlie Lee on bass, and Michael Carpenter on drums and vocals, live from The Victoria Hotel in Bathurst.
With isolation restrictions, this will be a limited ticketing event, observing all social distancing regulations. So get in early and don't miss out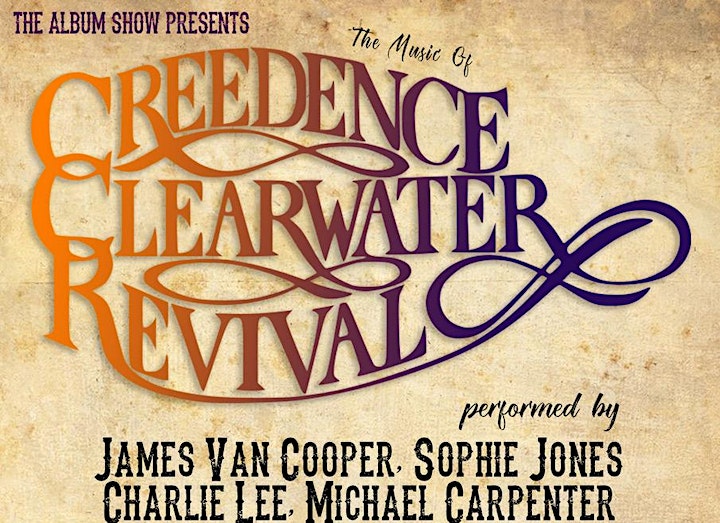 Organiser of Creedence Clearwater - Classic Album Night. SHOW 5: 13/5/21