Description
Free tickets will become available Monday 19 August at 11am.
CreativeMornings/Sydney
Free breakfast and coffee from 8:30am
Talk begins at 9:00am
Global Topic Urbanism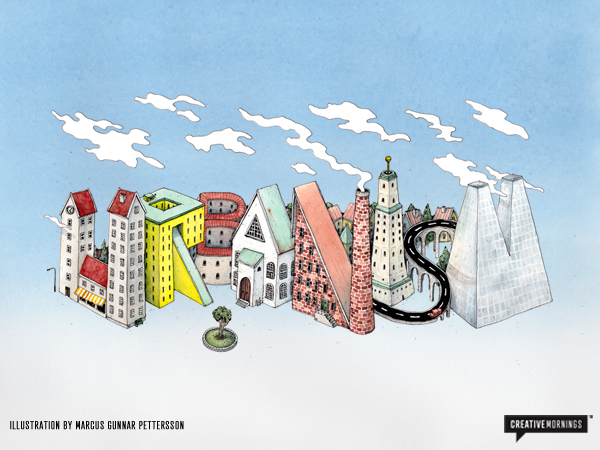 In this eighth month of topics for 2013 CreativeMornings explores the theme of Urbanism. Check out this typographic illustration by Marcus Gunnar Pettersson!
Speaker | Alex Ritchie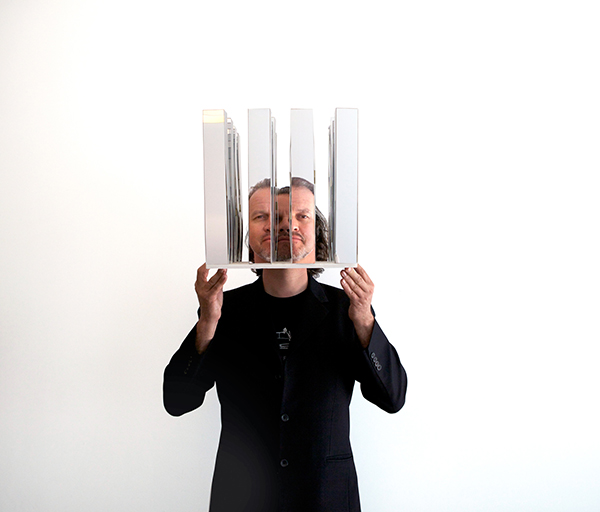 Alex Ritchie is the Creative Director and co-founder of award-winning international design agency, e2. He is a highly experienced and respected brand designer who has worked across Europe, North America and Australia.
Alex has designed and delivered brand focused experiential environments for over 20 years that build on dialogue between brands and consumers. He's an excellent and engaging speaker, past President of AGDA and well-loved face in Australia's retail design scene.
Alex has a passion for experimenting with 2D/3D minimalist geometric shapes and colour that interact and engage with the audience. His largest sculpture to date was featured in last year's Sculptures by the Sea exhibition in Sydney.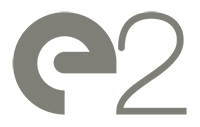 e2 is a multi-award winning customer experience agency that brings brands to life in spatial environments. Specialists in commercial, interior design and graphic design; the company's unique approach combines business, human and design factors to build advocacy and deliver return on investment.

With offices in Sydney and Melbourne, e2 provides a network of strategists and designers who collaborate throughout the entire creative process. e2 has won over 20 Australian and Asia Pacific awards for its designs, including the Asia Pacific Property Awards for Best Retail Interior Design, Melbourne and Sydney Design Awards, and the Asian Bank Design award.
Partners

Campaign Monitor - Send beautiful email newsletters.
@campaignmonitor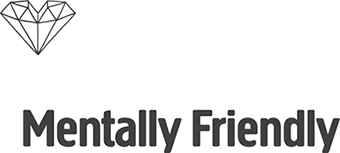 Host
This month CreativeMornings will be hosted by Hub Sydney.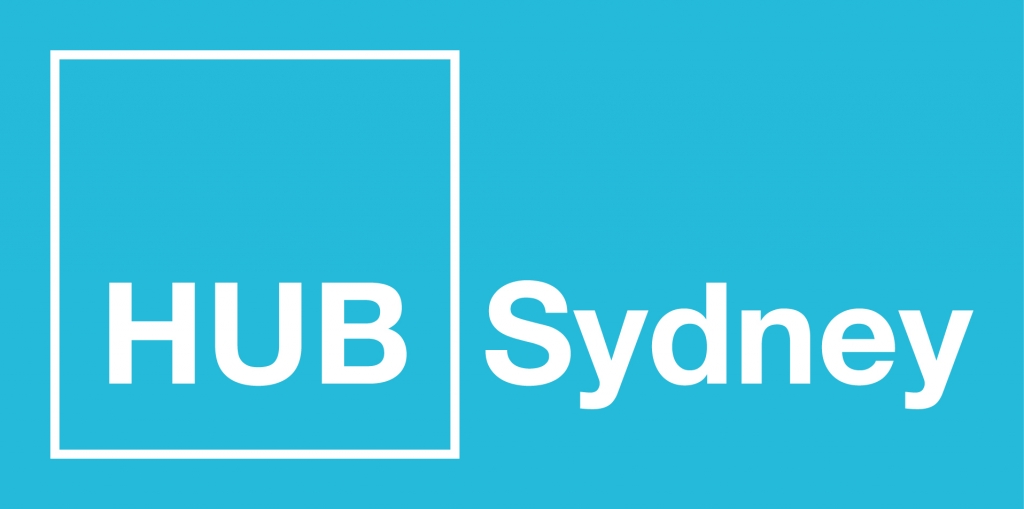 About CreativeMornings
CreativeMornings is a monthly morning gathering for creative types. Each event includes a talk, followed by a Q&A group discussion. The gathering begins at 8:30am with the topic presentation starting at 9:00am and everyone taking off for work at about 9:45am. CreativeMornings are free of charge thanks to the amazing partners!