Sales Have Ended
Ticket sales have ended
Creative³ 2019 has sold out! If you have any concerns or would like to add your name to the wiatlist, please let us know by emailing Creative3@creativeenterprise.qut.com.au. Warm regards The Team QUT Creative Enterprise Australia Level 2, Z1 the works, 34 Parer Place via Musk Avenue, Kelvin Grove Q 4059 Creative3@creativeenterprise.qut.com.au | www.creative3.co | 07 3337 7800
Sales Have Ended
Ticket sales have ended
Creative³ 2019 has sold out! If you have any concerns or would like to add your name to the wiatlist, please let us know by emailing Creative3@creativeenterprise.qut.com.au. Warm regards The Team QUT Creative Enterprise Australia Level 2, Z1 the works, 34 Parer Place via Musk Avenue, Kelvin Grove Q 4059 Creative3@creativeenterprise.qut.com.au | www.creative3.co | 07 3337 7800
Description
Now in its 10th year, Creative3 returns for 2019 to celebrate the founders, innovators and advocates that are
the new pioneers in the creative industries,
through our Creative3 Awards.
They will be accompanied by four world-leading experts, who will share their creative insights across entertainment, advertising and marketing, fashion, science and retail.
Creative3 is more than an industry event, it is about building and strengthening the startup ecosystem and creative industries in Queensland and discovering new ways we can use creativity as a platform to innovate.
Your support and attendance will play a critical part in helping the growth of a sector that is set to become not just important, but central to the future of the Australian economy.
Join us for an afternoon of inspiration, entertainment and celebration.


Limited tickets, discounts available for group bookings.
Finger-food and drinks provided.
---


A fashionable approach to storytelling; a comfortable approach to safety; a customised approach to garment design; and a heart-stopping approach to virtual reality. Our keynote speakers will inspire and enthral: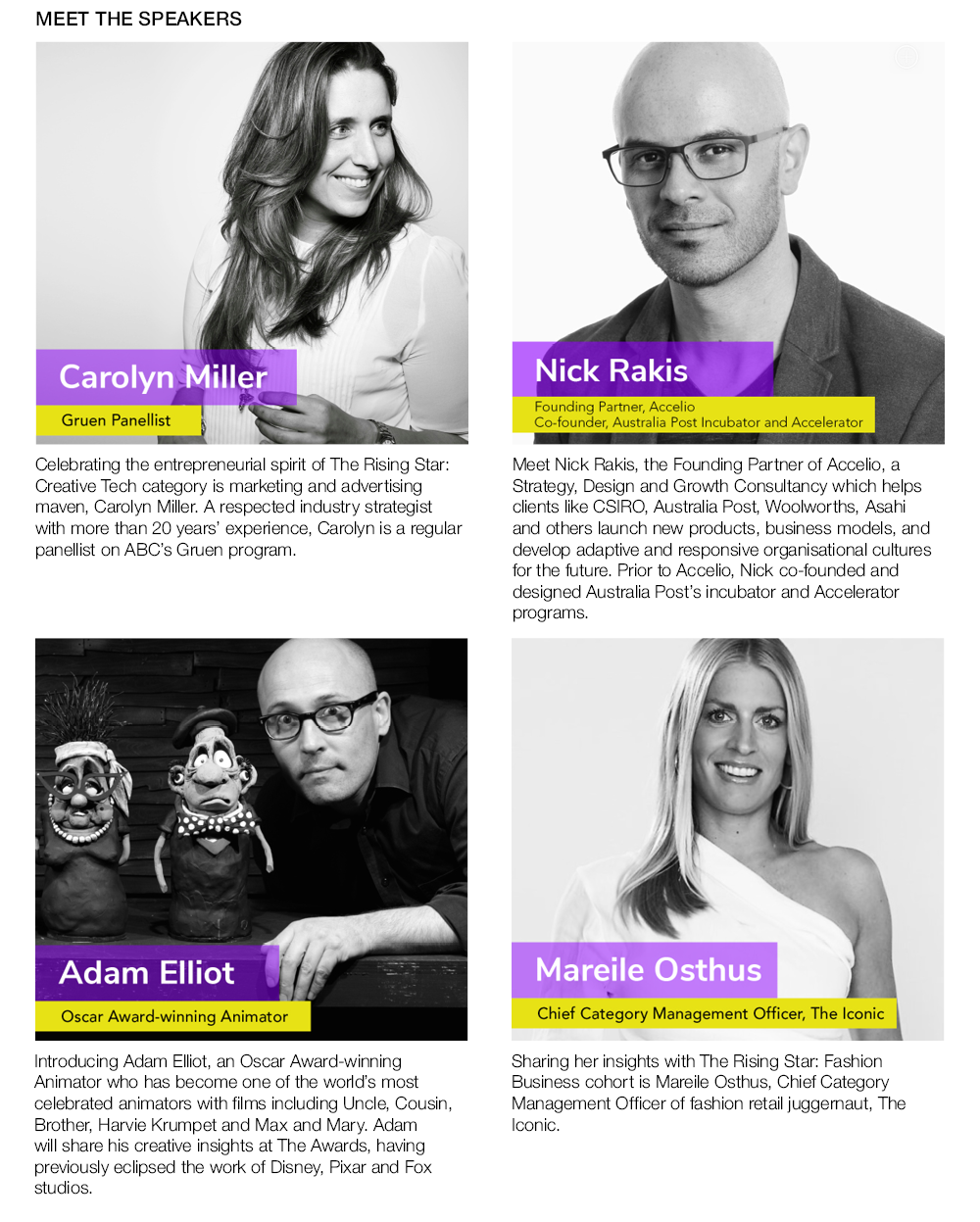 ---
Find out which of our finalists will win the public vote and take home the awards: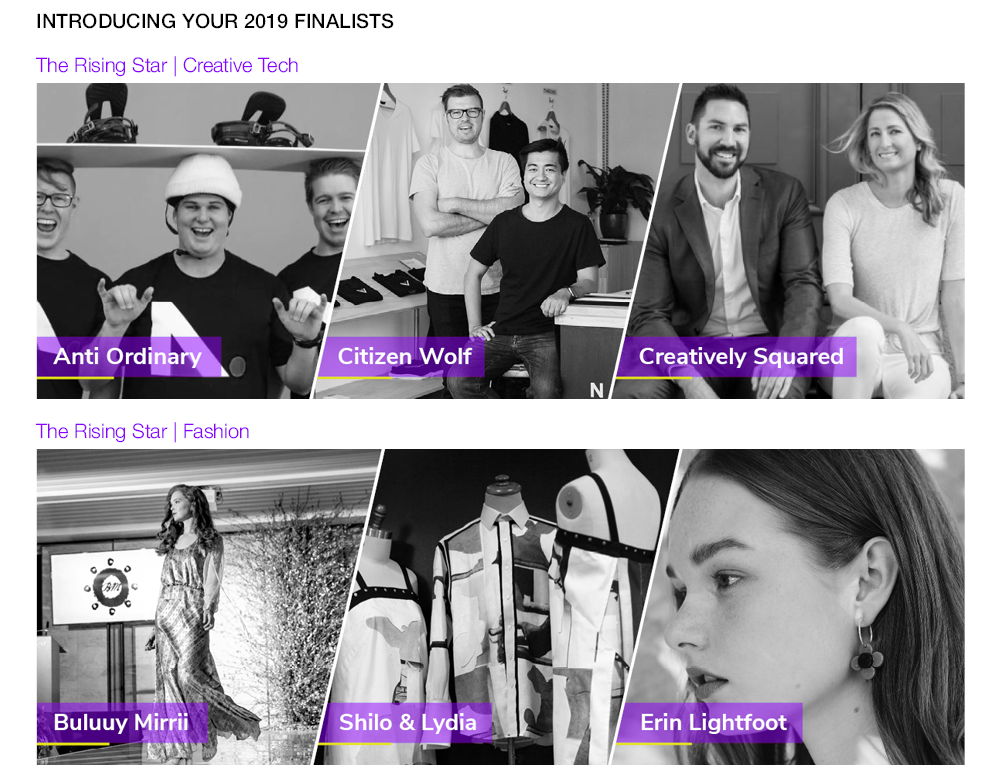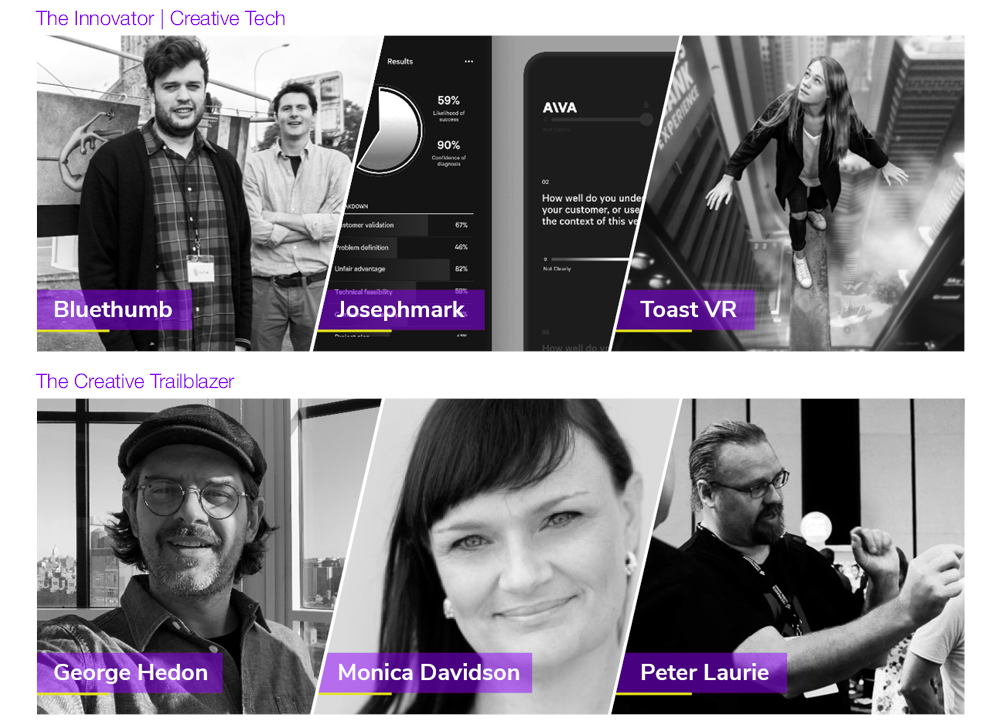 ---
OUR PARTNERS