Sales Have Ended
Registrations are closed
Welcome to Creative³ 2017! Thank you for completing the registration form to attend Creative³ 2017 in Brisbane this September. If you have any questions about your registration between now and the event, please contact us via email creative3@creativeenterprise.qut.com.au. We will be in contact with you in the lead-up to Creative³ with more event details.In the meantime, feel free to contact us at any time if you have any queries at all. We look forward to seeing you in September! Warm regards The Team QUT Creative Enterprise Australia Level 2, Z1 the works, 34 Parer Place via Musk Avenue, Kelvin Grove Q 4059 creative3@creativeenterprise.qut.com.au | www.creative3.com.au | 07 3337 7801
Sales Have Ended
Registrations are closed
Welcome to Creative³ 2017! Thank you for completing the registration form to attend Creative³ 2017 in Brisbane this September. If you have any questions about your registration between now and the event, please contact us via email creative3@creativeenterprise.qut.com.au. We will be in contact with you in the lead-up to Creative³ with more event details.In the meantime, feel free to contact us at any time if you have any queries at all. We look forward to seeing you in September! Warm regards The Team QUT Creative Enterprise Australia Level 2, Z1 the works, 34 Parer Place via Musk Avenue, Kelvin Grove Q 4059 creative3@creativeenterprise.qut.com.au | www.creative3.com.au | 07 3337 7801
Description
Creative³ 2017

Are you a startup, an entrepreneur, an investor or a corporate looking to connect with the world's most exciting tech opportunities?
Do you have an interest in AI, machine learning, fashion tech, music tech, digital media, film, wearables, gaming, IoT, accelerators, incubators, venture capital, angel investing, seed investment, 3d printing, interactive content, film, AR/VR or robotics?

Creative³ is the only event of its kind in Australia, featuring a series of dynamic presentations from the world's leading creative tech game changers and entrepreneurs offering insights into creativity, investment, and enterprise.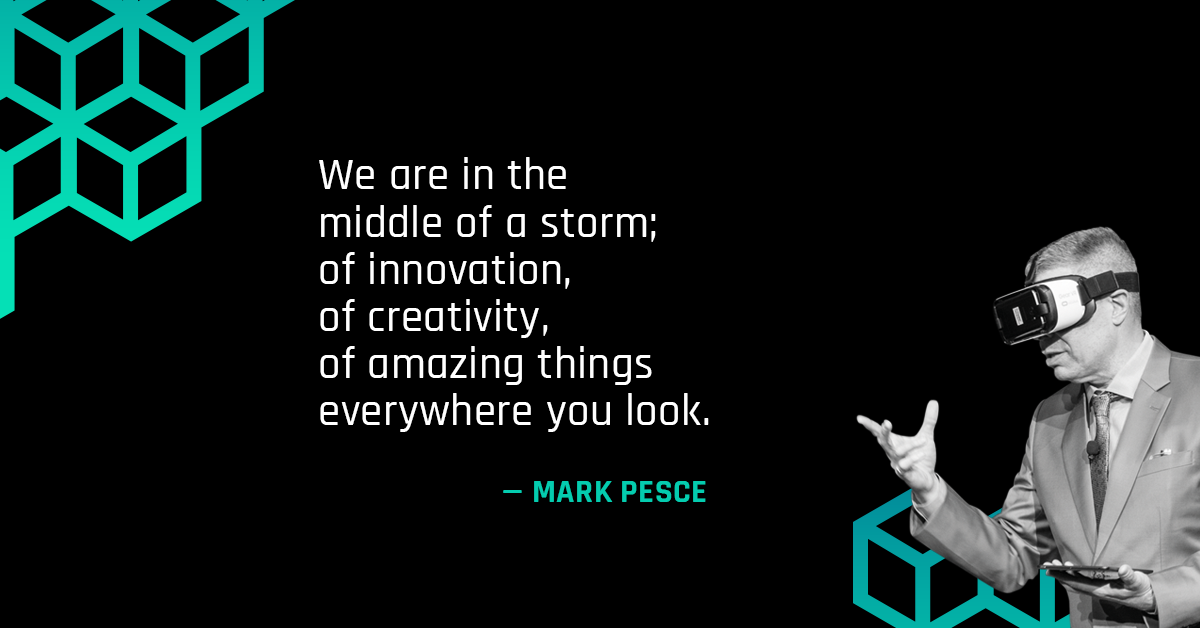 Dont' miss out on Creative³ 2017; this event has sold out seven years in a row. Book your ticket here:

Meet the faces of Creative³ 2017: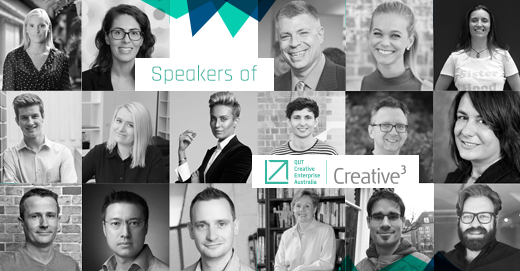 ---

REGISTER NOW
Sold out seven years in a row, don't miss out. Limited tickets.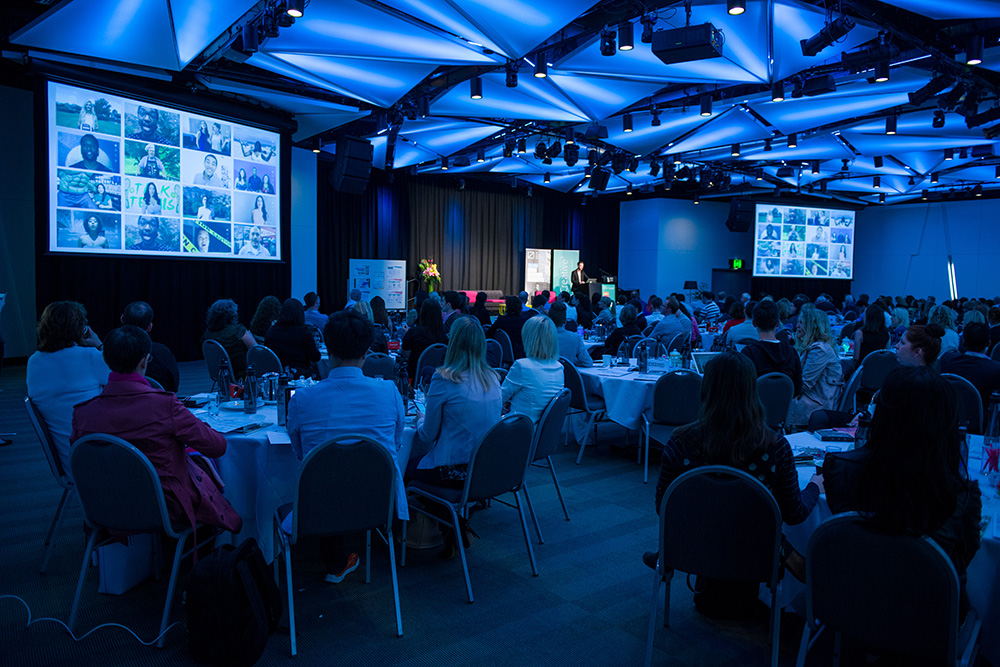 Creative³ Forum + Networking
+ Dynamic presentations from 15+ global thought-leaders
+ Sumptuous buffet lunch and refreshment breaks
+ Great prize giveaways discounts and more
+ Networking drinks and canapes with delegates and speakers
+ Free entrepreneurship course with Mogul
// Table of 8 // Creative³ Forum + Networking
All the benefits of the Forum + Networking ticket PLUS
+ Buy seven tickets, get one free
+ Branded table signage
+ Premium positioning
Creative³ Networking
+ Connect with entrepreneurs, business leaders & investors
+ Exciting evening of drinks, canapés and networking
+ Engage with speakers and delegates via the event app
+ Fabulous prizes up for grabs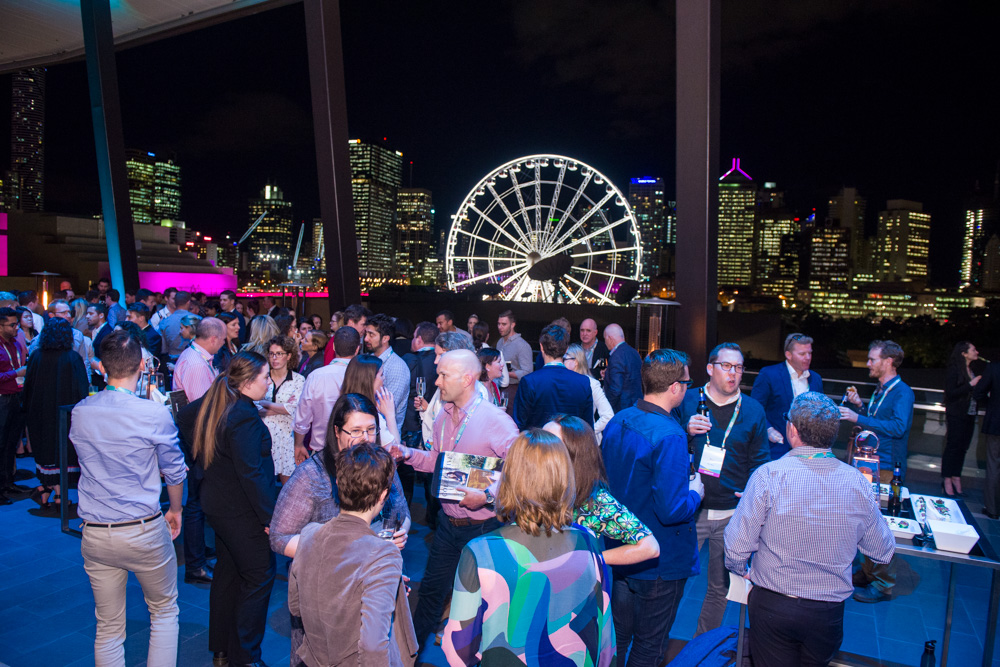 ---

Looking to add to your Creative³ experience?
Attend 'Talking Shop' The F Word Conference
20 + 21 September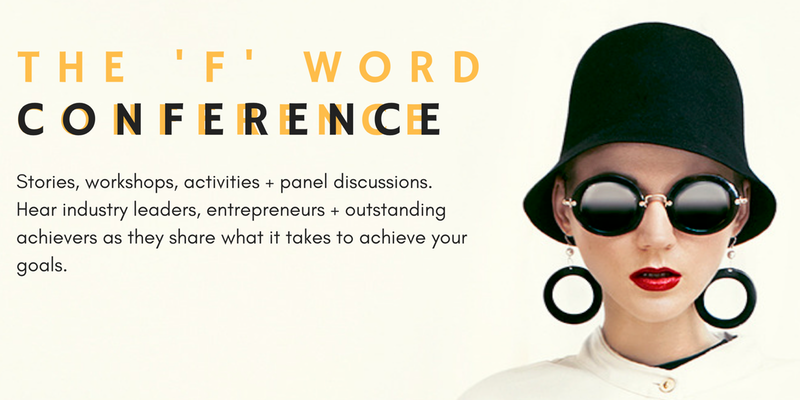 The F Word Conference features stories, workshops, activities and panel discussions. Guests hear from some of the leading voices in the tech and innovation industries. With a strong focus on successful start-up businesses and the enterprising individual who has founded them. What is the F Word? Join us at the conference to find out!
Register: www.eventbrite.com/e/the-f-word-conference-tickets
Talking Shop is brought to you by Transition Level Investments
Find out more: @tli_talkingshop or www.facebook.com/talkingshop.au