Creative Revolutionaries - Surahn Sidhu Speaks Music, Nature & Creativity
Description
Presented by Music Development Office and Sia Furler Institute, University of Adelaide
5:30pm for 6pm SHARP start, refreshments, soft drinks

South Australian-born singer, songwriter and producer, SURAHN SIDHU has enjoyed a prestigious and prodigious career, from his role as founding member of pioneering disco band The Swiss, his talent and charismatic charm have seen him become a collaborator of choice for multi-Grammy-award-winning and ARIA winning artists like Usher, Kimbra, Empire of the Sun, Hayden James, Flight Facilities and many more.
Surahn's credits include a US Billboard Number 1 album with Usher, a solo EP released through James Murphy's iconic New York based DFA label and a touring schedule with Empire of the Sun over 7 years that has seen him travel the globe and perform at every major music festival in the Northern Hemisphere.
More recently he has signed his new project Happiness Is Wealth to major label Sony Music. The project releases their first single on September 1st 2018. This project will be pushing the boundaries of music, art and fashion and expanding themes beyond their lyrical and musical constraints.
As he explains, "Harmony presents itself in a myriad of ways. In music, the most obvious and easiest form of harmony to understand, frequencies come together to create new combinations that are pleasing whilst some can often come together to create tension. In between all of this, there is a huge scope for creativity."
"I am a student of harmony. Growing up as a musician and working on farms as a child I began to see the connection between the two. My life now, is a living example of how there is room for creative thinking in agriculture and plenty of room for the humility of farming in music. Nature is the greatest technology we have and an endless supply of inspiration for any artist."
"Through this talk I walk expand on the idea of taking what we know about both music and agriculture and forging new ways of exploring how we will consume both into the future. I will detail our 300 year plan for our property in Willunga and how that will grow with the changing needs of our community."
Today Surahn lives and works extensively from Papershell, his family estate in Willunga, where he, his wife Jessica and their children, practice natural farming of over 2000 fruit and nut trees along with making wine and other small goods.
Surahn also curates music festivals and events around the globe and more recently over the past 2 years has worked closely with world renowned wine critic James Suckling for all of his grand tasting events across the world. 2018 has seen Surahn write songs another US#1 Album from Australian artist WhatSoNot - working on a song with legend act Toto. Surahn also heads out on the road this September to be gust vocalist for Dance / Pop act Hayden James.
This free talk is your chance to hear from one of the most masterful and innovative minds in today's music industry, and be inspired for your own creative journey.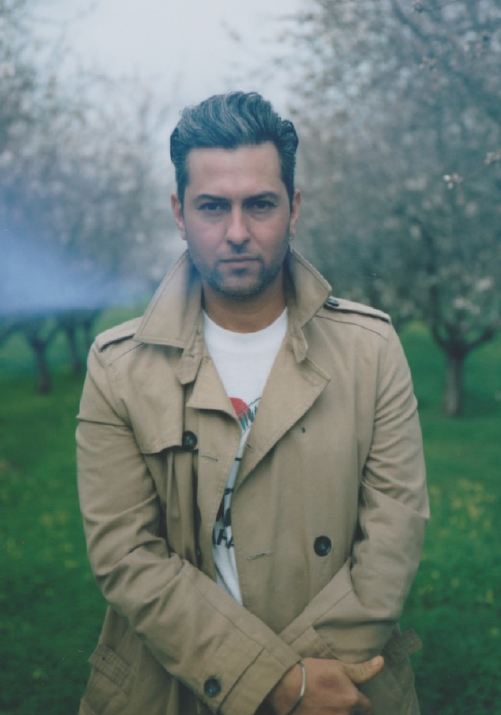 FOR MORE:

https://open.spotify.com/album/4phjLXhq4ePNJqKa4q9BtY?si=1uFzPpY7SvefZ5z5zGt04g
http://blogs.kcrw.com/music/2012/11/surahn-artist-you-should-know/
https://www.adelaidenow.com.au/messenger/city/womadelaide-performer-surahn-sidhu-revealssix-of-his-favourite-tunes-by-world-musos/news-story/0befc3329920771aee4086e0c37ad1be
http://creative-revolutionaries.com/
Music Development Office http://mdo.sa.gov.au/
Sia Furler Institute https://arts.adelaide.edu.au/music/sia-furler-institute/
Please note this event is on Level 1 of the venue. For questions on access, contact elizabeth.reid@sa.gov.au