You are invited to a very special Creative Studio session run by award-winning Digital Artist and Photographer, Julie Powell
About this event
You are invited to a very special Creative Portrait Studio session
No one does Marilyn like Jess - she IS Marilyn! Join us for an incredible studio session where we recreate the Diamonds are a Girls Best Friend scene from Marilyn's iconic movie Gentlemen Prefer Blondes. Old school Hollywood glamour, the dress, the diamonds, the fur (all fabulously fake of course!). The photos from this series were a sensation and featured on the cover of Edith magazine in July. Capture your own piece of Hollywood pizazz.
This workshop is aimed at all levels of Photographers
This workshop will cover the basics in lighting, staging, camera settings and best practices for Creative Portraits with topics discussed:
Posing and working with models
Studio lighting for mood and effect
Staging and techniques
Quick and easy props and staging
Requirements: 
A DSLR camera or Mirrorless camera. Also, bringing your manual is a good idea if you aren't overly familiar with your camera.
a 35 or 50mm Prime lens or 24-70mm is suitable (18-55mm, or 16-85mm etc).  spare battery & SD Cards.
If you have a Godox trigger, please bring it with you.
This is a two-hour workshop, located in Narre Warren and is limited to 4 fully vaccinated people
If you have any questions at all, pop over to the Contact page and send us a message!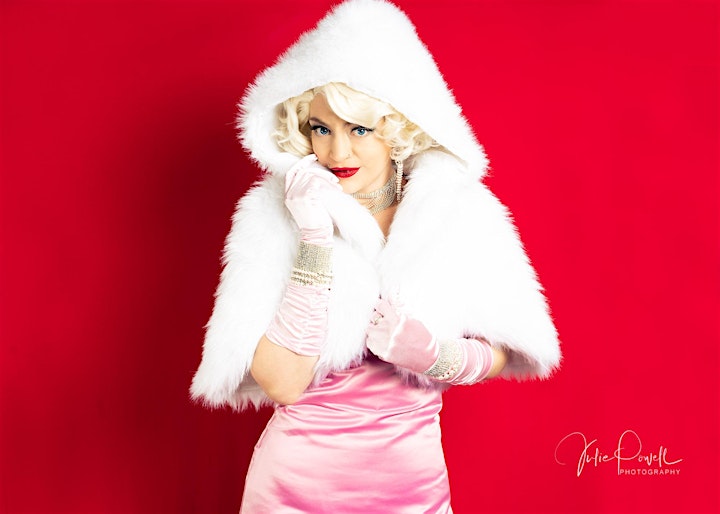 Organiser of Creative Portraits workshop - Diamonds - Marilyn (PM)
I am a Still Life Photographer.
Sounds like something from an AA Meeting doesn't it? But it IS an obsession and kind of like an addiction. The feeling I get from creating an amazing image, or even better, from helping someone else create their own amazing image, when they thought they couldn't; there's nothing better…such a buzz! But beware…I am a bit of a dag and rarely take myself seriously. Life is meant to be enjoyed…so have fun!
I think I have tried just about everything…
That's what we all do when we start out isn't it? Try everything, well at least I did. But, after a while I decided what I love (still life, macro, florals, food & portraits - yay!) and what I don't (weddings, sport and birds in flight - yuk!). I think you have to try many different styles and genres of photography, to find what you are passionate about. When I first started out, my images sucked big time - I couldn't figure out my ISO from my F/stop, my images were flat, uninteresting and well…boring! I was so frustrated, there had to be an easier way.
I spent years studying the Masters, lighting, staging and styling, pouring over so many beautiful images online and in magazines. Eventually one a-ha moment after another it all started to come together. People started asking me to show them how I created my beautiful photos and I started running small classes and workshops out of my home studio. These quickly lead into larger classes offering more and varied subjects.