Creative Mama Workshop

Saturday, 11 November 2017 from 11:00 am to 1:00 pm (AEDT)
Event Details
Create, connect and celebrate your creative self at our end of year Creative Mama Workshop.
Facilitated by Lizzy Williamson, dancer & founder Two Minute Moves together with Anna Kellerman, art therapist at the Sydney Anxiety Clinic and founder Mama Creatives.
This is a morning to reconnect with what it is you need to feel the way you want to feel. It's taking a moment out of your busy life to be nourished creatively and physically. To discover, and remember, it's all about the small steps.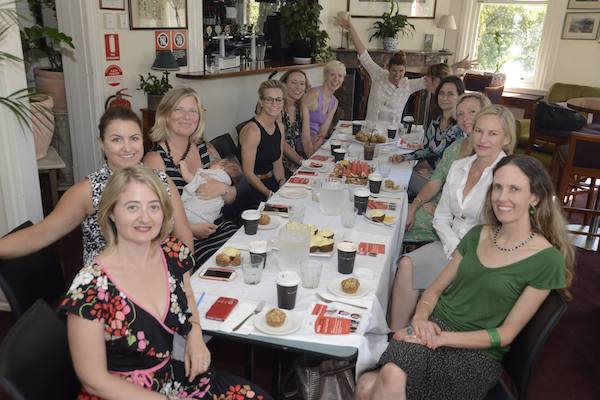 ---
This Creative Mama Workshop is for you - if you: 
* want to feel more grounded, balanced and connected
* feel a bit overwhelmed and want some strategies to manage end of year stress
* never have time to think and stop and want to take some time for yourself to regroup and enjoy yourself
* you want to find more joy in yourself and others
* you need to exercise but can't seem to find the time - but know you need it to feel better
* want to learn more art techniques and movement practices you can bring into your everyday life
* want to feel connected to other creative mamas in a relaxed, lovely space 


As mamas we spend our lives making sure everyone and everything else around us is being taken care of. The idea of taking time out for our own self care can seem too hard or not possible. But to do all the things we want to do in our weeks we need nurturing too. 

Lizzy will take you through a nourishing movement practise that you can realistically implement in to your daily life. 

Anna will be sharing a series of practical visual art activities that you can then implement on a daily or weekly basis as a way to heal and nourish yourself at a deeper level. 
Leave your mother guilt behind and join your fellow mamas for a morning of nurturing, connection and celebration.
Please note that although the morning will be therapeutic this will not be a therapy session, nor will we be focusing on birth stories or post natal depression.
---
PLUS SPECIAL HEADSHOTS OFFER:
Thanks to photographer Mariam Johari from Photographed with Love, we will be offering professional headshot sessions. If you need a profile photo refresh for social media, your website or other media and promo opportunities, you just need to book into one of our 4 session times before and after the main workshop and get your amazing photo taken.
So easy, everything handled in one go, while you are already out and about, and you will be media ready!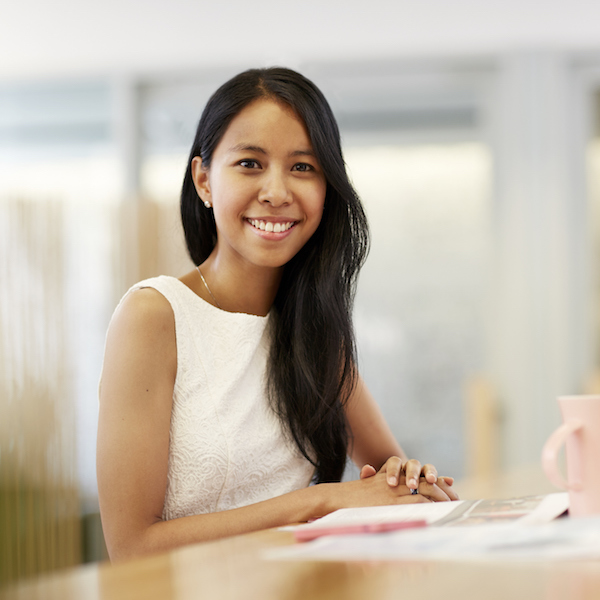 ---
 AMAZING GIFTS FOR YOU
All art materials and refreshments will be provided plus every mama who attends will each receive a fabulous take home gift bag.
Extra prizes and gifts thanks to our very generous event partners including The Art Scene, Black Chicken Remedies, Alter Eco Chocolate, Wholesome Child, Wanderess Beauty, Endota Spa Paddington, Pure Good Bars, Alter Eco Chocolate, Face Halo, Blossom Blends, and more! 
This is a charity event supporting PANDA, with profits from ticket sales and 20% of book sales donated to this worthy organisation. If you can't make our event but want to support PANDA, you can donate here.
---
About Lizzy Williamson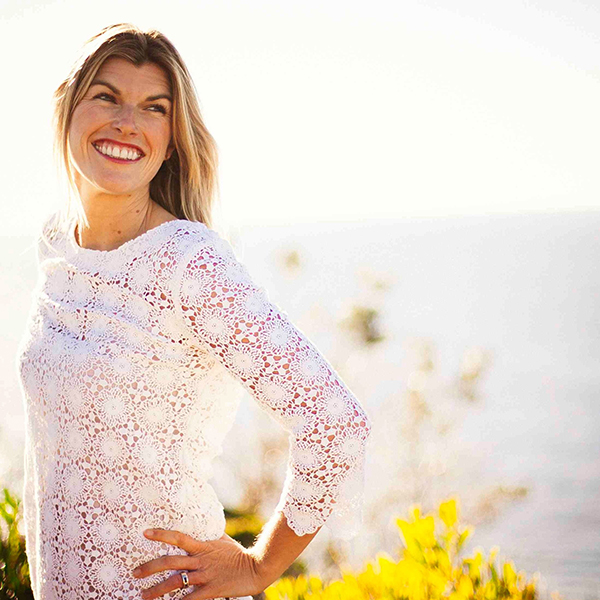 Lizzy began her career as a dancer working around the world on cruise ships, TV shows and concerts. After a brief stint as an actor she started producing theatre and launched a successful nation wide young playwrights competition for emerging writers that ran for 5 years. Lizzy then began her own agency for actors until a US green card lottery win meant she moved to Los Angeles with her actor/writer husband.
Incorporating her love of movement, Lizzy is a certified Personal Trainer, Integrative Nutrition Health Coach, Presenter, Speaker and contributor to MindBodyGreen, The BubHub, BellaMumma and more. Her workouts have been featured in Lorna Jane's YouTube channel, news.com.au plus many other fabulous online publications, programs and blogs.
Her Two Minute Workouts get sent each week for free to thousands of women who have become part of her community. She has been up on stage speaking and getting audiences off their chairs and moving at Golden Door Health Retreats, Mindd, IIN, Mama Creatives, Mum Society and more.
---
About Two Minute Moves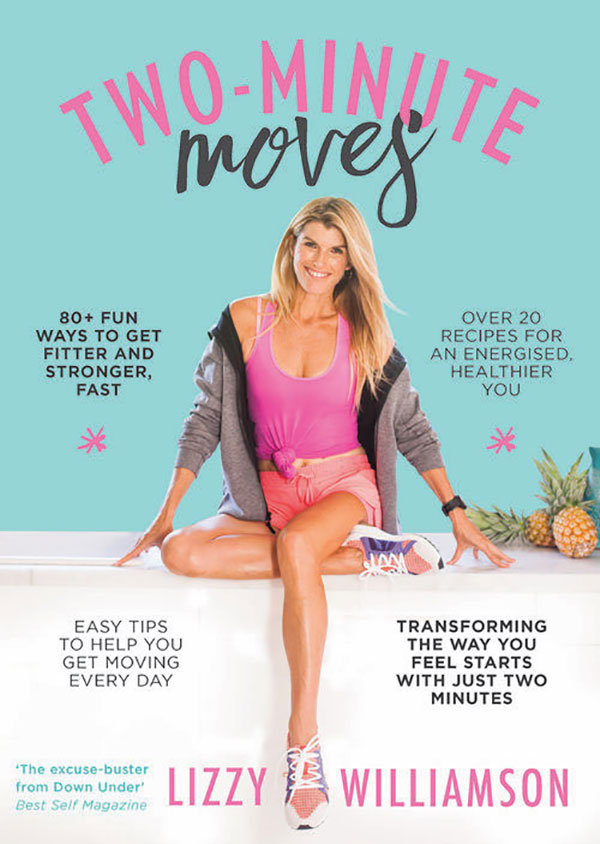 Lizzy Williamson has spent over a decade helping women to get their bodies, energy and confidence back. With more than 50 fun and simple exercises, you'll learn how to make working out a part of your every day, whether you're on the couch watching TV, at the kitchen bench waiting for the kettle to boil, at the playground with the kids or just clinging to a bottle of wine (yes, a bottle of wine can make you fitter!).
Backed up with down-to-earth advice and the inspiring true story of how Lizzy found herself through movement, TWO-MINUTE MOVES is the guide to stopping the excuses and reaping the benefits of a happier, healthier more energised life. It starts with two minutes.
PLEASE NOTE: Lizzy will generously donate 20% of all book sales to PANDA until 18 November 2017, the final day of PANDA week. You can buy her book here. 
---
About Anna Kellerman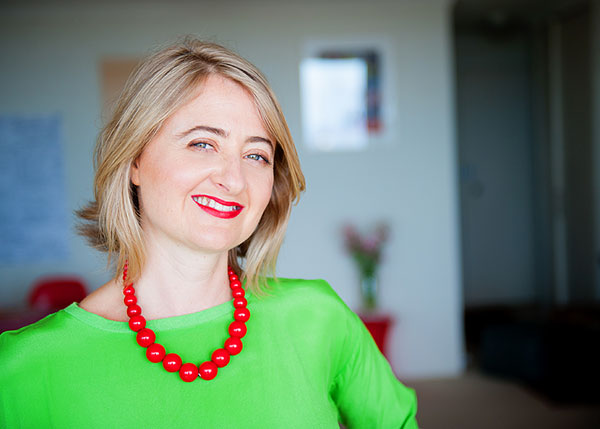 Anna is a creative nurturer, super-connector and lateral thinker. She is passionate about art, kids, sharing and connecting. She is a trained art educator, with a Bachelor of Art Education, majoring in Educational Psychology, and a registered art therapist with a Masters in Art Therapy. She has a published thesis about the benefits of working with clay and children with anxiety disorders. Over the past 15 years she has worked with kids and teens with a range of emotional and behavioural problems. She has also worked with children from domestic violence backgrounds.
Anna has recently joined the expert team at Sydney Anxiety Clinic, which offers specialised treatment for anxiety, stress and other challenging life experiences, in adults, adolescents and children. 
Anna loves the creative process and has been creating since she was a young child. She particularly enjoys painting, drawing, clay and all things visual arts.  
Anna remains super charged about the future of Mama Creatives, and growing it into a remarkable global community connecting and showcasing talented creative mamas from every corner of the earth.
---
About PANDA
PANDA - Perinatal Anxiety & Depression Australia supports women, men and families across Australia to recover from post and antenatal depression and anxiety, a serious illness that affects around 100,000 Australian families every year.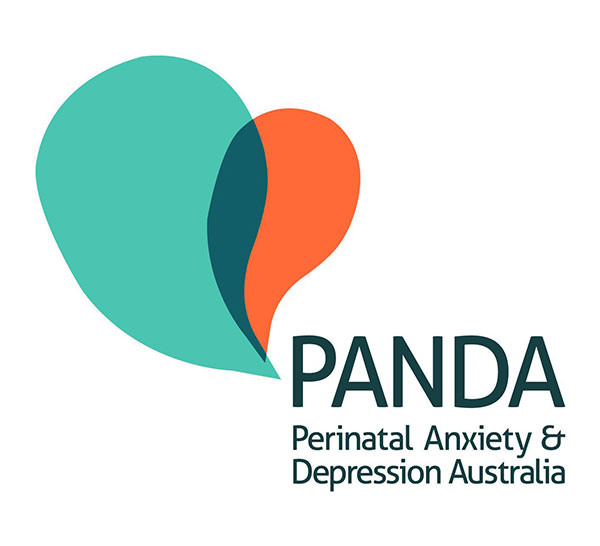 If you can't make our Creative Mama workshop but want to support PANDA, you can donate here.
PLEASE NOTE: Ticket sales will close Friday at 12pm, unless sold out. There will not be any tickets available on the day.
Tickets are also non-refundable, but fully transferable. That is, if you can't attend, send a friend.
---
Our Venue: We are delighted to be hosting this Creative Mama Circle at the fabulous Australian Design Centre, our creative partners for all our enriching Mama Creatives events.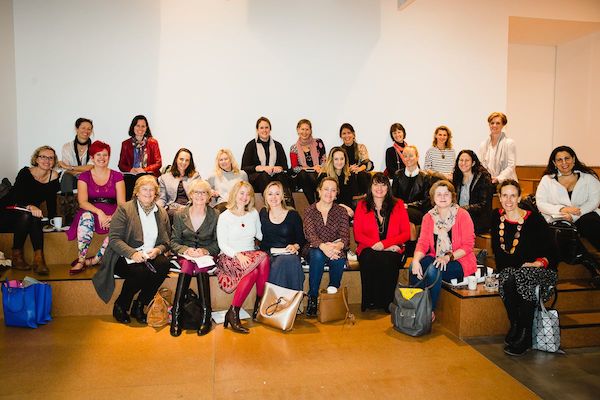 Photo credit: Lion & Cub Photography
---
PARKING: There is 2 hour metred parking around the area, in side streets and on William Street 
Please make sure you leave plenty of time for parking as the Creative Circle will start at 11.00am sharp.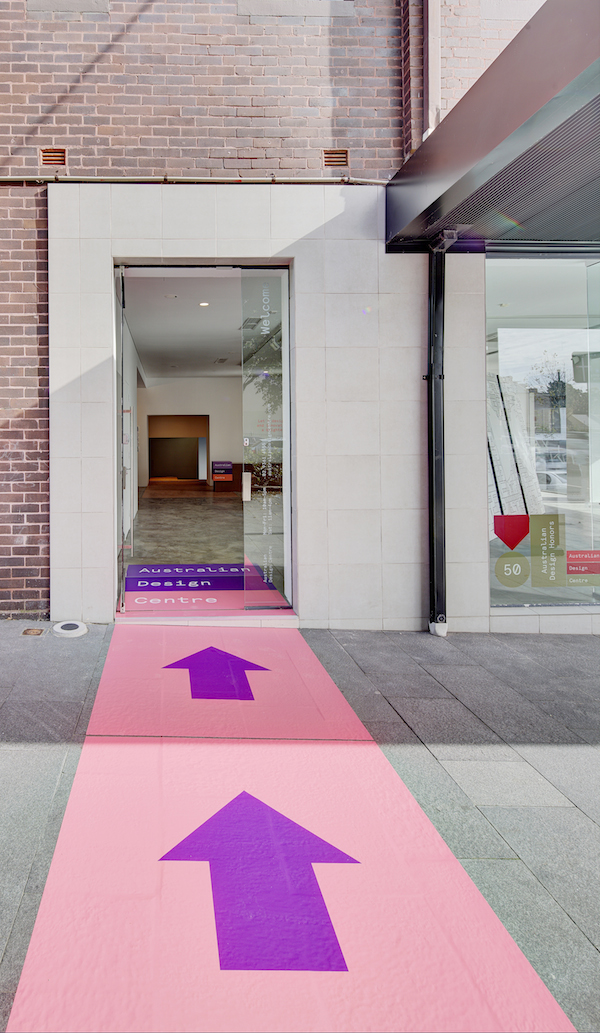 Photo credit: Brett Boardman
---
Coming up at The Australian Design Centre:  From 6 October until the 15 November, there are some great exhbitions.
In the upstairs gallery, you can view Professor Melissa Knothe-Tat's work - "Biotextilogy" which features multifunctional textile design with hidden functions.
In the lower gallery, a Yolngu Contemporary Jewellery project "Bulay(i)". Bulay(i) focuses on maintinging, innovating and documenting traditional Yolngu jewellery practice and expanding jewellers' practice to include new techniques and materials.
Cost: Free, no bookings required.
---
At Mama Creatives we have organised an amazing year of evening talks, morning tea masterclasses, creative workshops and more - we can't wait to see you soon!
When & Where

Australian Design Centre
101-115 William St
Darlinghurst, NSW 2010
Australia

Saturday, 11 November 2017 from 11:00 am to 1:00 pm (AEDT)
Add to my calendar
Organiser
Anna Kellerman, Mama Creatives
Mama Creatives is like a TED for mums. It's all about building a supportive and collaborative group for creative mothers to:
CONNECT - with other like-minded creative mamas
SHARE - their creative story, expertise or passion
COLLABORATE - form new creative partnerships 
FLOURISH - get back in touch with their core creative identity to feel a sense of purpose and fulfilment
Anna Kellerman - Creative mama, trained art educator, registered art therapist, kids and art business owner, painter and all round life engager, passionate about nurturing creative talent and opportunities. 
"To create one's own world in any of the arts takes courage" – Georgia O'Keefe