Description
Creating Mentally Healthy Workplaces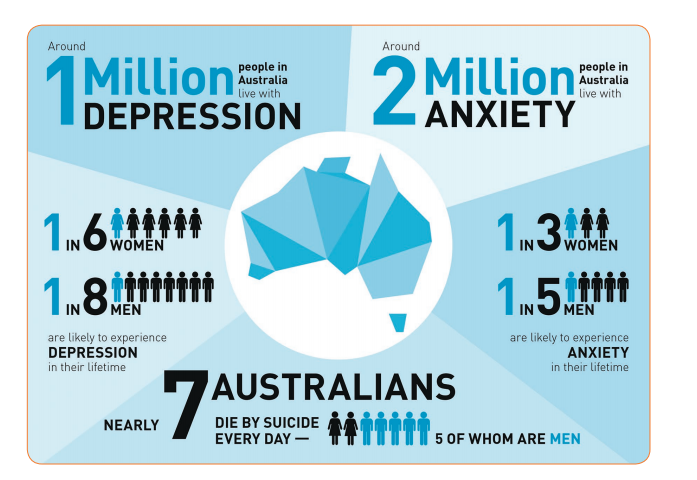 With statistics like the above, its highly likely either ourselves or someone we work with will experience some form of mental illness at some point over our working lives.
Do you know how to make your workplace mentally healthy?

Do you know how to put support systems in place to help individuals & your workforce?

Do you and your managers & employees know what to say and do if someone experiences mental illness?

Do you know how to look after your own mental health?
Many of us, want to 'do the right thing' but we just don't know exactly what that is.
In conjunction with EEON, this workshop will be presented by Melissa Williams and Raelene Bonney from beyond blue with a case study from someone with a lived experience of mental illness.
This will be an informative and illuminating seminar. You will leave, with lots of information and an action plan and many of your questions answered. Please book now to reserve your spot!
---
Speakers:
Melissa Williams

Melissa Williams is a Workplace Engagement Manager for beyondblue, a national not-for-profit organisation that provides information and support to help everyone in Australia achieve their best possible mental health. She engages Australian workplaces, industry groups, workplace leaders, business owners and key stakeholders to drive activities focused on creating more mentally healthy workplaces. Melissa is a registered Physiotherapist and holds qualifications in Occupational Health and Safety. She has worked in the workplace health industry for 8 years' in various environments and has extensive stakeholder engagement experience. Melissa has used her skills to assist organisations develop and implement health and wellbeing strategies, promoting cultural change.

Raelene Bonney

Raelene Bonney is an Integrated Wellbeing Specialist and Ambassador for beyondblue. She is an expert at working with organisations developing and delivering bespoke workplace mental health initiatives: developing and designing best practice interventions (programs, strategy, policy), training & facilitation (workshops, seminars). informing (group awareness raising sessions), supporting (suicide, grief and loss, change, ethical transition, personal support), advising, developing and implementing best practice (programs, policy and strategy) as well as consulting (coaching, mentoring and developing).

---

Timeline:

12:00 – 12:30 pm Lunch and networking (optional)

12:30 - 1:30pm Presentations & Discussions

1:30 - 2:00pm Q & A

Cost: Free for members, $50 non-members –we invite you to join as a member on the day

Please let us know in advance if you have any dietary or accessibility requirements.

---

Event held in conjunction with: