Description
Creating Culturally and Psychologically Safe Workplaces

(Event in Melbourne)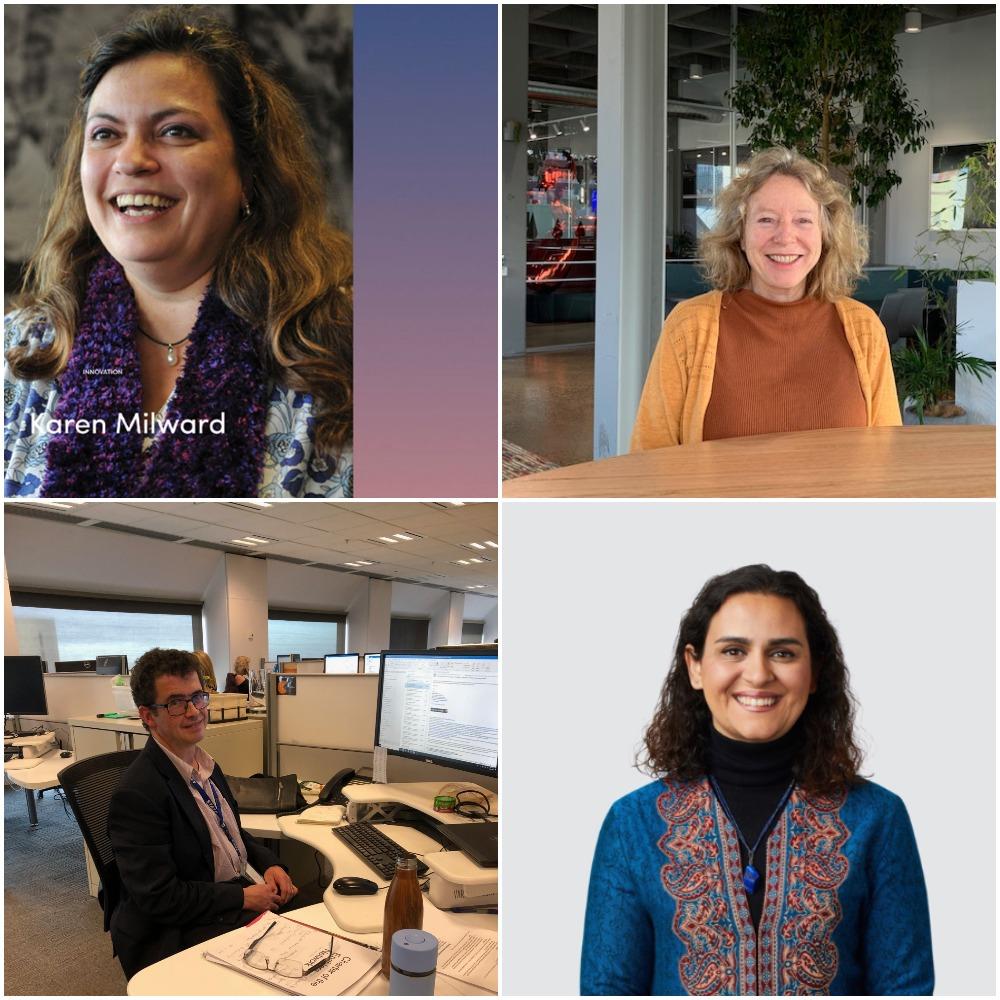 ---
EEON are proud to present a Q&A panel session on Creating Culturally and Psychologically Safe Workplaces.
Many organisations are recognising that employee wellbeing and mental health play a critical role in driving their diversity and inclusion efforts. Providing a safe workplace environment allows employees to truly engage with the workplace, share personal information about themselves, raise any issues or concerns with confidence and comfort, and bring their authentic selves to work.
Diversity & inclusion, employee well-being and mental health are linked in four ways:
workplaces that are inclusive foster enhanced employee well-being and (mental health wellness)

effective mental health and well-being initiatives accommodate the unique needs of different employees

best-practice diversity and inclusion programs recognise mental health and well-being as a diversity issue
This session will unpack the concept of cultural and psychological safety through a diversity and inclusion lens, contemplating one's lived experience as well as professional practice. The panel will also explore the intersection of psychological safety and cultural safety its impact on organisational culture, workplace systems, team environment and the individual. And finally, how to create culturally and psychologically safe workplaces that contribute to employee well-being and mental health.
Key learning areas for the session include:
Practical strategies on how to make workplaces culturally and psychologically safe

Building interpersonal trust and respect

Examining issues in relation to cultural load and isolation

Addressing issues such as covering by affiliation, advocacy, association or appearance

Enhancing and enabling organisational culture, workplace systems and teams

The role of allies and advocates


This session will have plenty of practical actions and takeaways and opportunities for participants to share their experiences.
Background
Culturally safe workplaces are environments that are safe for people: where there is no challenge or denial of their identity, of who they are and what they need. It is about shared respect, shared meaning, shared knowledge and experience, of learning, living and working together with dignity and truly listening. (Williams, 2008).
Culturally safe places:
Are welcoming and inclusive

Hold culture in high esteem

Recognise Country and its people

Provide spaces for Belonging, Being and Becoming together

Reflect everyone's culture

Involve people and things that are important to individuals


Psychologically safe workplaces allow people to show and conduct themselves without fear of negative consequences, of self-image, status or career; which are important in workplace collaboration and teamwork.
Psychologically safe places allow people to:
Speak up in meetings to propose a risky or untested idea

Freely admit and address mistakes, shortcomings and failure

Disagree or offer a different way forward than they'd previously considered regardless of hierarchy or status

Stick up for a teammate in the face of adversity

Function at their optimum level as part of self-affirming workplaces that decrease prejudice, discrimination and harassment

Show and share emotions when they are under pressure or stressed out
---
Event Time:
12:00 - 12:30 pm Lunch and networking (optional)
12:30 - 1:30pm Moderated Panel Discussion
1:30 - 1.45pm Questions and Reflections
2.00pm Event Closes
Cost: Free for EEON 2019-2020 financial members, $50 non-members - we invite you to join as a member on the day, however you will need to purchase a ticket to this event prior to arrival.
Please let us know in advance if you have any dietary or accessibility requirements.
---
About Our Speakers:
Karen Milward - Karen Milward Consulting and proud Yorta Yorta Woman
Karen Milward is a Yorta Yorta woman based in Melbourne. An award-winning consultant and business woman, she is director of Karen Milward Consulting Services – an Aboriginal owned and operated business consultancy offering cross-cultural services to Aboriginal and non-Aboriginal organisations and individuals. Karen is well known for being a strong advocate for developing culturally appropriate solutions to addressing the issues confronting Indigenous people. Her consultancy provides cultural appropriate solutions to businesses and community groups all over Australia.
Caroline Crosse - Director - Innovation, Mental Health, and Employment, WISE
Caroline Crosse is Director of Innovation, Mental Health and Employment at WISE Employment, a major not-for-profit agency helping people with disability or other disadvantage into work. She has worked in mental health and employment for over 30 years, and played a key role in introduction of the internationally renowned Clubhouse model of vocational rehabilitation to Australia in 1990. She also founded and was Executive Director of Social Firms Australia, a not-for-profit which helped start-up and support social enterprises with a focus on providing employment for people with mental illness in sustainable businesses.
Matthew Parker - Senior Adviser, Victorian Public Sector Enablers Network
As Senior Adviser of the Enablers Network I am Passionate in leading in areas of employment and disrupting the status Quo for People with Disabilities, their families and their allies. I am the SA EN actively delivering on the agenda of the Enablers Network – a 350 plus member network delivering on exciting and empowering work including Getting to Work..
Rana Ebrahimi - Senior Project Advisor at Victorian Equal Opportunity & Human Rights Commission and former Head of Office for the United Nation High Commissioner for Refugees (UNHCR)
Rana has developed an expertise in the areas of humanitarian ethics, diversity issues and gender-based violence. Rana holds a Master in International Law with a thesis focusing on Afghan Refugee's predicament in Iran. As Head of Office for the United Nation High Commissioner for Refugees (UNHCR), she was accountable for the protection and holistic wellbeing of 120,000 refugees and displaced persons. Since relocating to Australia, she has undertaken a series of project-based roles And Most recently with the Victorian Equal Opportunity and Human Rights Commission (VEOHRC), she was hired to lead the Reducing Racism project.
Please note, by purchasing tickets to this event you will be added to the EEON mailing list. If you do not wish to receive communication from us, email info@eeon.org.au You can unsubscribe from our newsletters at any time.
By taking part in this event you may be photographed. This might include (but may not be limited to) use in printed and online materials. If you do not wish to be photographed please inform the event organiser.
With thanks to our sponsors: