A free workshop on character creation for writers
About this event
Creating Compelling Characters – a Writing Workshop with Marian Devitt
Free of charge
The writing workshop 'Creating Compelling Characters is designed to clarify how writers at the top of their craft create compelling and memorable characters.
The workshop is suitable for all levels of current writing practice.
Saturday 7 August 2021 11am to 2.30pm Quaama School of Arts Hall
Session 1:- •Close reading and discussion of selections of writing - selections are predominantly taken from the short story form;
Session 2:- •Participants experiment with various elements discovered in Session 1 - scenarios provided.
•Discussion about main insights; sharing work if participants would like do do so.
Marian's publications include short stories; stage and radio productions and non-fiction articles. She is currently working on an historical trilogy. Her qualifications include a M asters of Writing and Literature.
Maximum 10 people Covid rules apply
Bring writing materials. If you need a laptop or iPad to write for sustained periods make sure your device is fully charged and bring a charger.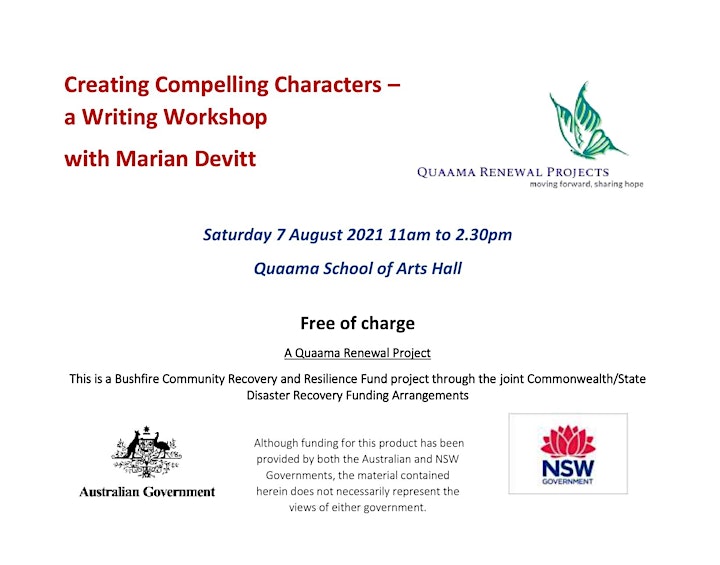 Organiser of Creating Compelling Characters – a Writing Workshop with Marian Devitt