Description
You're invited to attend the ADOHTA (NSW) Inc. AGM & Professional Devlopment Day, to be held in the beautiful Pacific Palms at Moby's Beachside Retreat on November 3rd, 2018. The theme is 'Creating Community Connections'. This year, we will also be hosting an informal cocktail event after the CPD sessions for you to catch up with colleagues & continue making connections.
Ticket prices include delegate bags, trade displays, morning tea, lunch & afternoon tea, as well as up to 6 CPD points including the AGM
As a thank you to members who register for our International Conference in Hobart in September 2018, ADOHTA (NSW) Inc are offering a discount to also attend our Professional Development Day.
---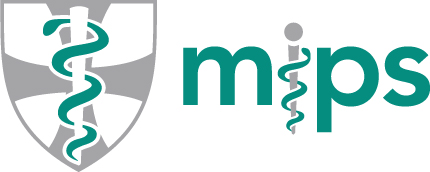 ---
Speakers
Dr John Skinner
Senior Research Fellow | Sydney University
Strategies to improve the oral health of Indigenous adolescents in New South Wales
Oral health has been identified as a key health need for Indigenous adolescents. The Poche Centre has led a systematic review of the international literature and has also commenced discussions with key stakeholders on working together to address this important issue.
The development of this study will use a range of methods and interventions. The key ideas and strategies we are currently working on include:
Formation of an Aboriginal Youth Advisory Group to provide advice on this project and other Poche Projects.

Co-host an Aboriginal Adolescent Oral Heath Workshop with the Sydney Policy Lab with input from the Advisory group and partners.

As part of the Workshop develop a communication and engagement strategy along with key agreed messages.

Make some minor changes to the existing Aboriginal Dental Assistant Scholarship Project to target Aboriginal adolescents and to include peer mentoring, oral health promotion component.

Include Aboriginal adolescent oral health component in the Dalang Program (for new graduate Oral Health Therapists) in 2019. This will include selected evidence-based interventions from the systematic review and also consulting with local Aboriginal adolescents.
Yvonne Dimitropoulos
PhD Candidate | Poche Centre
Community-led strategies to control dental caries in Aboriginal children
This presentation outlines a suite of strategies, which have been developed in consultation with Aboriginal communities in Central Northern NSW and are implemented and led by the local community to control dental caries in aboriginal children.
Mrs Heather Cavanagh
Oral Oral Health Therapist | Private Practice Partner | Clinical EducatorHealth Therapists starting business
Oral Health Therapists starting business
On the 2nd of July 2018 we officially opened the doors to our new surgery. The presentation will involve some of my experiences from the beginning to currently regarding opening practise.
A/Prof Ajesh George

& Amy Villarosa
A/Prof | Research Director COHORTE | Nursing & Midwifery | WSU | SWSLHD / Ingham Institute Applied Medical Research | FoDent USyd
Expanding the role of dental & non-dental professionals in Australia
With growing evidence on the link between poor oral health and chronic conditions there is general consensus that both dental and non-dental professionals can play a greater role in this area. Unfortunately there has been limited focus on interdisciplinary oral health care in Australia. This presentation will highlight two models of oral health care that can help address this gap.


Ms Kay Franks & Leah Zahra
University of Newcastle | Child Protection Case Manager, Catholic Care, NSW
It's all about me & that's ok: Self care for oral haelth practitioner

This presentation will cover looking after your physical & mental health as an oral health therapist
Mrs Lucia Quinn
Oral Health Therapist | Lecturer, The University of Newcastle



Childhood obesity & dental caries: is there a link?

Childhood obesity and dental caries are global health concerns. The evidence of association between these two health concerns is conflicting as they both share similar risk factors. This presentation portrays some of the findings.
Denise Higgins
ADOHTA (NSW) President
Moving towards the Modern Oral Health Practitioner – towards the ADOHTA restructure, scope of practice review and beyond add-on course accreditation
Recently, we have witnessed changes with accredited add-on programs and proposed changes to the scope of practice for oral health practitioners – dental therapists, dental hygienists and oral health therapists. ADOHTA has also recently announced proposals to restructure. Where does that leave us and how do we move forward. This presentation will discuss your role as an oral health practitioner and how to look after your scope of practice so that it can look after you.
Ms Maddie Rebello
Liaison Officer | Medical Indemnity Protection Society
Event Sponsor
This presentation will include private indemnity insurance case studies relevant to dental therapists, dental hygienists and oral health therapists.
---
Donations
Following tradition of previous years for our Professional Develoment Days, ADOHTA (NSW) will have a box available for donations of hotel toiletries, which will be presented to Great Lakes Women's Shelter on the Day.
The Great Lakes Women's Shelter is a community-based, non-profit womens shelter providing accommodation & specialist support for women experiencing domestic violence & homelessness. The Shelter opened in January 2016 & has been full ever since, helping the women & children in the Forster-Tuncurry region.
If you have any unopened hotel size toiletries, please bring them along & donate to this worthy community cause.



---
Social Cocktail Event
ADOHTA (NSW) invites each of our delegates & their partners/spouses to attend our social cocktail event to be held from 5-6pm in the function room at Moby's.
Beer, wine & soft drinks will be included, along with a selection of canapes. Additional drinks such as cocktails & spirits may be purchased.
ADOHTA members will receive discounted entry to the cocktail event. Tickets may be purchased at the same time as purchasing tickets for the AGM & Professional Development Day, or at a later date*.

---
Getting There
Mobys is an easy drive north of Newcastle or Sydney, much of it freeway. Take a right onto the lakes way (1.5km North of Bulahdelah) Continue for half an hour taking in the beautiful views as you go. When you reach Pacific Palms take the Blueys and Boomerang Beach turn off and continue through the village and over the rise of the headland. Mobys is on your left, directly opposite the stunning south end of Boomerang Beach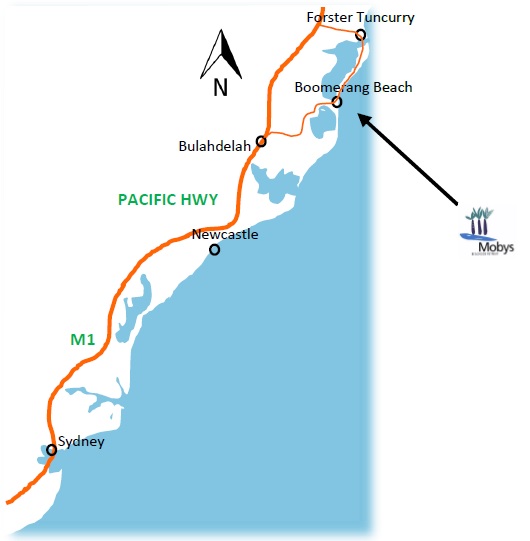 Where to Stay & Things to Do
There are many accommodation options in & around Pacific Palms, which is about 30 mins from Forster. Here are a few places we have found around Pacific Palms with availabilities for this weekend. Please note, some places require a minimum of 2 nights booking.
Why not make a weekend of it & enjoy some of the many fatastic activities & sights the Great Lakes area has to offer, including bush, beach & lake walks around Boomerang Beach & Wallis Lake, swimming, whale watching & tours in Forster, surfing, kayaking, & Farmers Markets in Tuncurry, among many others. Running on the Saturday is the Lakeside Festival, a fun event for other family members to head along to while we spend the day expanding our community connections & challenging our minds. https://lakesidefestival.com.au/lakeside-music-festival-information/
Moby's Beachside Retreat
Various types of beach houses are availabe, with a minimum 2 night stay. To receive a better rate, we recommend booking directly with the venue directly via phone or email.
Contact: Ph: 1800 655 322 email: bookings@mobys.com.au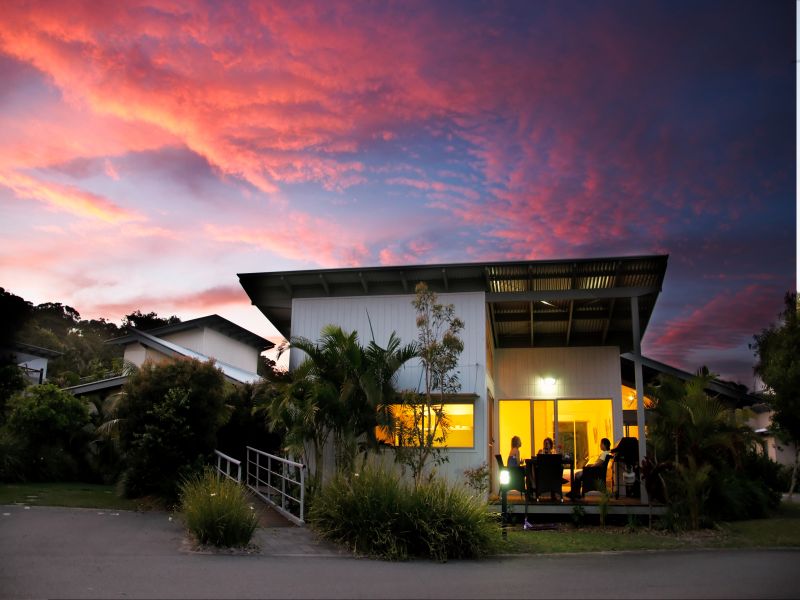 Pacific Palms Caravan Park
6 minute drive from the venue. A 2 night minimum stay is also required.
http://www.pacificpalmscaravanpark.com.au/
Contact: Ph: (02) 6554 0209
Bluey's by the Beach Motel
2 minute drive from the venue. No minimum number of nights. A small number of rooms have been set aside for delegates. We recommend calling up before 1st September to increase your chance of securing a booking.
http://www.blueysbythebeach.com.au/
Contact: Ph: (02) 6554 0665 email: info@blueysbythebeach.com.au
---
*Refunds will not be issued for non-attendance at the event. Members will be sent an invoice for the remainder of the full non-member amount. Cancellations may be made up to 7 days prior to the event for a full refund. Cancellations made less than 7 days prior will not receive a refund. Cancellations must be made in writing to adohta-nsw@adohta.net.au
'Member' definition: a member of ADOHTA or DHAA in any state or branch at the time of booking.
'Student'definition: Must be student members of ADOHTA at the time of booking. Student membership is free.
Eligibility for additional discount includes delegates who are regsitered for both the ADOHTA International Conference in Hobart & the ADOHTA (NSW) Inc Professional Development Day at Moby's Beachside Retreat, & who are members of either ADOHTA or DHAA at the time of booking.
Disclaimer: ADOHTA (NSW) Inc. reserve the right to take photographs on the day, to be used for such purposes as advertising, news & print, social media, & any other forms of appropriate media. If you do not wish for your photos to be used, please contact ADOHTA (NSW) Inc. by email at adohta-nsw@adohta.net.au
Please email any dietary requirements to adohta-nsw@adohta.net.au at least 7 days prior to the event.