Description
Join Dr Tolga Kurtoglu, CEO of PARC, a Xerox Company, which is in "the business of breakthroughs" for a public lecture where he will discuss how he has created and managed an innovation culture.
Practicing open innovation since being incorporated in 2002, PARC provides custom R&D services, technology, specialised expertise, best practices, and intellectual property to Xerox's business groups, Fortune 500 and Global 1000 companies, startups, and government.
About Dr Kutolgu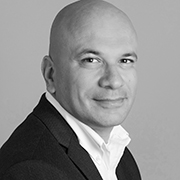 Dr Kurtoglu oversees PARC's R&D investments for Xerox and its innovation portfolio for commercial clients and government agencies in a diverse set of focus areas and competencies including human-centred innovation services, intelligent agents and systems, clean energy, smart packaging, machine learning and analytics, security and privacy, printed electronics and digital manufacturing.
Motivated by his passion for bringing innovations to market, Dr Kurtoglu specialises in leading cross-functional teams to apply science and technology to develop creative solutions to real-world problems. Since joining PARC in 2010, he has held various leadership roles focusing on R&D management, product strategy, and technology commercialisation. For additional information visit: http://go.unimelb.edu.au/28i6