About this Event
Do you suspect that it's time to release "that" annoying/secret/harmful/shameful pattern that you've been stuck with for years?
Have you tried to stop "it" (quite a few times now) but willpower just isn't cutting it?
Do you have so much more to give/do/achieve, but suspect you may be getting in your own way?
Does your addiction take up time/money/space......that you just don't have to spare?
Do you want to free yourself up so you have more energy to fulfil your life's purpose and to thrive?
You are not alone!
ADDICTIONS are just unconsious patterns...everyone has them!
These include:
Behaviours: shopping, gambling, gaming, hoarding, exercise, work, smartphone use, procrastination.
Substances: alcohol, drugs, sugar, food.
Emotions: guilt, shame, fear, anxiety.
OUR FACILITATORS
Join Jules Vandermaat (Tapping with Jules) , Lynda Marshall (Strategic Life Coaching), Nicole Donovan (Villa 36) and Daniel Jenkins (Ahimsa) at scenic Villa Vivante. Our unique symposium (the first of a series) includes education and interactive workshop sessions where you will explore ways to create your own addiction free lifestyle.
SCHEDULE
Pick up from the Pacific Bay carpark at 8.30am for the 9am start (we will shuttle you up to Villa Vivante as there is no parking on site).
The Science behind mediation + guided meditation, Emotional Freedom Technique (Tapping), Transformational Life Coaching, Morning Tea & Lunch (courtesy of Surf Club Restaurant & Bar).
WHAT TO BRING: A light blanket or shawl, a small pillow, water bottle, paper and pen. Whatever you need to be comfortable. There will be a chair or lounge for everyone.
WHAT TO WEAR
Comfortable clothes with layers to relax in. Leave shoes at the door and wear warm socks or slippers.
Dietary Requirements on request.
Please leave phones on silent or switched off so we stay really present.
No photography. No posting photos on social media accounts.
All guests are asked to respect each other's privacy and to maintain confidentiality.
At no point will you be asked to share your personal story or be put under any pressure to do so.
Some guests may feel "activated' at times and we ask that you let us know if we can help.
Event finishes at 3.30pm with drop off at Pac Bay by 4pm. Nicole mobile 0403471876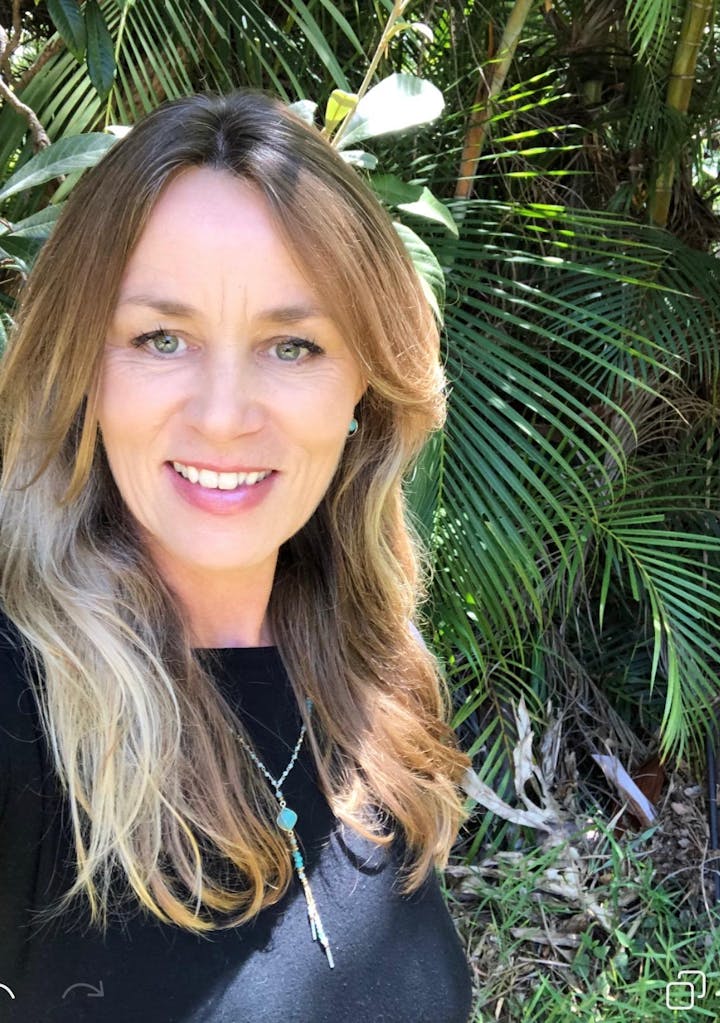 Jules Vandermaat is a highly qualified Social Worker and Evidence Based EFT Practitioner and Trainer, with 30 years of experience in helping people recover from trauma and to live their best life.
She first discovered EFT (Emotional Freedom Techniques, or "Tapping")whilst working at the Sexual Assault Service. On the verge of burn out, she found traditional talk therapies were just not enough to help the people she saw with their trauma, which was obviously still living in their bodies.
Since discovering EFT, she has never looked back, as she watched it transform the lives of the people she worked with, many of whom had suffered for decades with PTSD, anxiety, shame and self-blame.
Jules became obsessed with EFT, studying and practicing it incessantly, inspiring many others to take it up. A bit like the "I'll have what she's having" effect. She is proud to have become a sought-after local EFT practitioner and therapist, with a thriving private practice and a new career as an Evidence Based EFT trainer.
She loves yoga, meditation and gardening, and she walks her talk. But at one time she loved wine a bit too much too!
Familiar with what it means to be controlled by "wine o'clock", Jules is eager to share with you some great tools for reducing your stress, anxiety and cravings, boosting your energy so that you can feel free to be the best you can be too, without needing substances to calm you down or lift you up.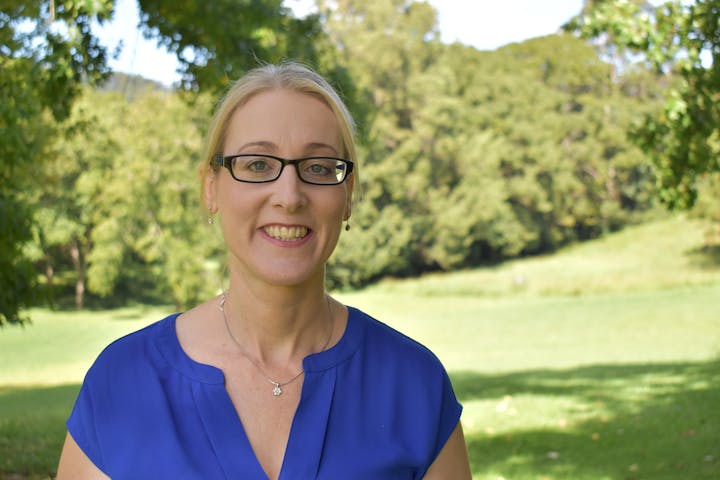 Lynda Marshall's passion is to: "wake people up so that they can start truly living" and is a well respected Transformational Life Coach who works locally, nationally and internationally.
On her impressive resume is Master NLP Practitioner, Krasner and Erikson Hypnotherapist, Family System's Facilitator and is a Certified Coach and Specialist in Neurological Repatterning. She also is a big fan of EFT and introduces it to her clients.
Lynda has a passion for helping people be the best they can be. She has coached hundreds of people both individually and in group workshops to overcome unhealthy, limiting and often destructive behavioural patterns. These include drug addictions, depression, anxiety, panic attacks and weight issues. She suffered trauma in her teenage years and has overcome this to help others.
Lynda is a devoted Mum to two teenage girls and has been married to her life partner, Shaun for twenty three years. Lynda was fortunate to take four years out of life to travel around Australia, home schooling her girls.
Originally from Perth she has now calls Coffs Harbour home, living on acreage and loving the country serenity and life.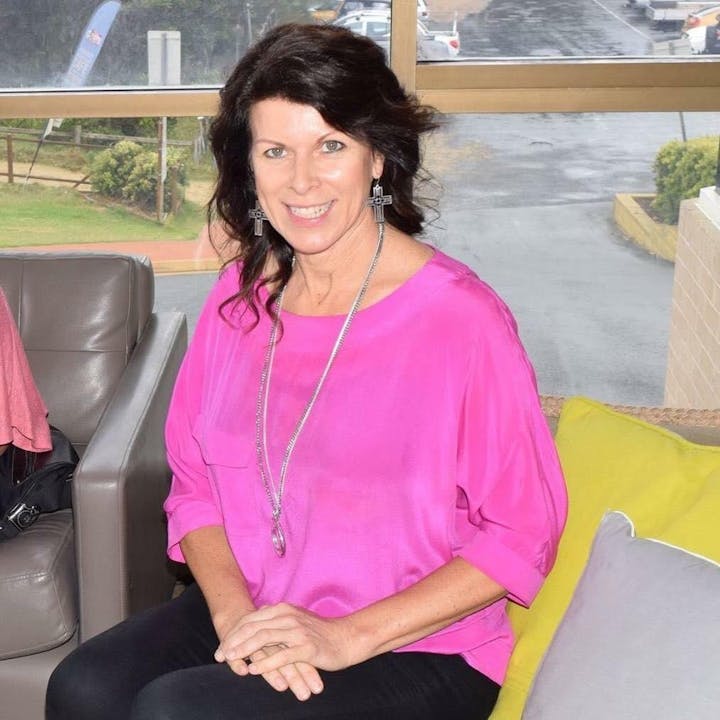 Nicole's extensive background in management, teaching and mentoring roles in hospitality and the fitness industry, and her driving ethos to inspire the community, give her a "magic touch" for creating impactful well-attended events in all forms.
She founded Emergence Events to deliver enriching experiences for corporate leaders and highly-driven achievers, empowering them to initiate their own unique form of life-work-family balance. Having spent years integrating the very best of yoga, meditation and self-growth with a successful career, she is eager to share these benefits through forward-looking workshops, symposiums and events.
No stranger to hard work herself, Nicole balances teaching yoga and fitness at Beach Bodies Health Club and her own private studio, Villa 36, with her role as CEO of the roaringly popular Surf Club Restaurant and Bar café-restaurant and function centre.