Description
Come and participate in this networking evening where Zrinka Lovrencic, MD, Great Place to Work, will discuss employee engagement, the key elements of a "Great Place to Work" & the role of leadership in shaping and driving culture.
It is through people that the Principles of Excellence come alive – nothing happens in any enterprise other than through its people and their relationships. Attention to the satisfaction, development and well-being of employees enhances these relationships.
Organisations must focus on growing their intellectual capital by developing and supporting people to realise their full potential and prepare them for change. It is a culture of trust, openness and empowerment that facilitates shared ownership of the organisation's goals and the creation of a committed, loyal, productive and innovative workforce.
All of the organisational models around the world describe management systems that ought to promote this people centric culture as a means of creating a customer / market focused culture. An organisation's agility is dependent on the way people are enabled to read the need for change and to respond rapidly with sustainable improvements.
Agenda
6.00pm – Registrations and Networking
6.15pm – Introduction – Alan Skinner
6.20pm – Zrinka Lovrencic keynote
1. Brief introduction to Employee Engagement. The importance and connection with Great Workplaces.
2. Learning from the best - What are the key elements of a "Great Place to Work"?
3. Role of leadership shaping / driving culture
7.20pm – Further General Discussion and Questions on Topic
7.30pm – Networking Drinks
Speaker: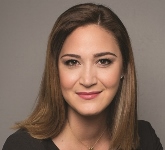 Zrinka Lovrencic
Since 2008, Zrinka has been working with organisations across a variety of industries and locations to assess their workplace cultures and support them as they seek to transform their organisations to become not only great workplaces, but increase their shareholder returns.
As the MD of Great Place to Work Australia, Zrinka is the curator of the Business Review Weekly "Best Places to Work" list published each year, is a featured speaker on workplace trends and management strategies. She holds a Bachelor of Commerce and Masters of Management from Macquarie University, as well as an MBA from Macquarie Graduate School of Management. Zrinka was awarded NSW Finalist in the Telstra Business Woman of the Year Awards (2013).
According to the World Bank, the global services industry contribution to global GDP is over 70%, and growing at a rate of 1% per annum worldwide. This is the fastest growing industry in the world. The growth in the service industry dictates that the world's largest resource is in fact the human capital.
However, when organisations think about optimising efficiency, they tend to look at assets and resources; specifically machinery, output, suppliers, the supply chain, infrastructure, and logistics; frequently not focusing on that most important asset the human capital. There is a need to shift attention to optimising the human capital, and putting employees at the centre of operational efficiency optimisation.
A featured speaker on workplace trends, Zrinka has focused her research on management strategies and people practices aimed at improving workplace
By entering this event you agree that UTS, Business Practice and the Hatchery may use photographs or video footage taken of yourself during the event for marketing purposes including DVD production, posting on UTS Business Practice website and or social media platforms, or for future UTS, Business Practice events.


For any queries please contact:
Ph: 02 9514 3504
Email: business.practice@uts.edu.au


Date and Time
Location
UTS Business School (Also known as Dr Chau Chak Wing Bldg)
Level 8
14-28 Ultimo Rd
Ultimo, NSW 2007
Australia