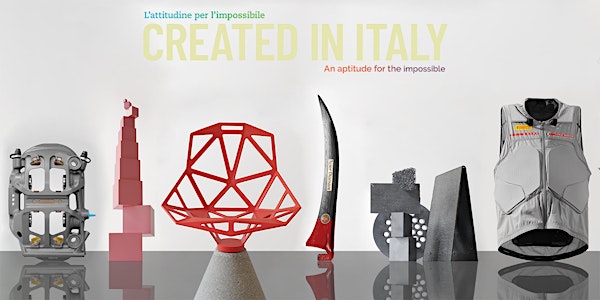 Created in Italy | Exhibition Floor Talk
Event Information
Location
150 Oxford St
150 Oxford Street
Collingwood, VIC 3066
Australia
Join a selection of exhibitors included in Created in Italy to gain insights into how Italian designers creates opportunity from difficulty
About this event
Presented by The Italian Cultural Institute, LCI Melbourne, and The Design Institute of Australia, Created In Italy is an exploration of Italian industrial design bringing together numerous individual stories, offering a broad picture of contemporary enterprise. Driven by a search for perfection, spirit of invention and material experimentation, Italian design aims to improve people's lives and spark delight by creating functional things of beauty. Combining a strong heritage of bespoke craftsmanship with adaptive processes and advanced technologies, this exhibition aims to promote Italian industrial expertise and foster dialogue and collaboration.
Created In Italy offers the Melbourne design community insight into the intrinsically Italian ability to tackle and transform difficulties into opportunities. The underpinning philosophy of an industry prepared to take risks, whose motto is often "let's give it a try" instead of resting on the easier "it can't be done."
The program incorporates a bespoke installation designed by Mario Trimarchi, accompanied by an extensive catalogue and website featuring a series of interviews with contemporary Italian designers and researchers.
Italian Cultural Institute (ICI) in collaboration with LCI Melbourne and Design Institute of Australia (DIA) presents a series of events, workshops, floor talks and lectures by visiting Italian designers to accompany the Melbourne iteration of the travelling exhibition.
Date and time
Location
150 Oxford St
150 Oxford Street
Collingwood, VIC 3066
Australia