Description

We're coming to TASMANIA woohooo! And we are so excited to meet you all.
So ladies, if you've got certain parts of your life sorted (killer career, booming business, kicking relationship goals, healthy and strong, best friends a girl could ask for)... buuuuut no idea how to style yourself to match? Clothes/hair/make up/outfits/putting it all together all too overwhelming?
Not sure how to whip up a red carpet smokey-eyes and a slick up-do, fuss free in fifteen minutes?
Want to open your wardrobe and LOVE what you see and KNOW how to put it all together with no stress and no tears?
Wish that you could feel like YOU in your clothes AND look fabulous.
Love the idea of going from day to night with your hair and make up in less than 15 mins.
Then our workshop 'Create your look with Fashion and Beauty' is the immersive, fun and fabulous learning experience for you!
In one power-workshop day, Tasmanians who attend will learn all the tricks of the trade from local pro-makeup artist and Boss Beauty Business owner, Samara Nilsson and superstar fashion stylist + style coach Majella from The Stylery Co.
This experience combines fashion and beauty and is all about creating (or recreating) your personal brand, expressing your authentic self and simplifying your style and beauty routine.
It's for women who want an immersive, hands-on and practical approach to learning and refining how to love how your look and be remembered for how you dress.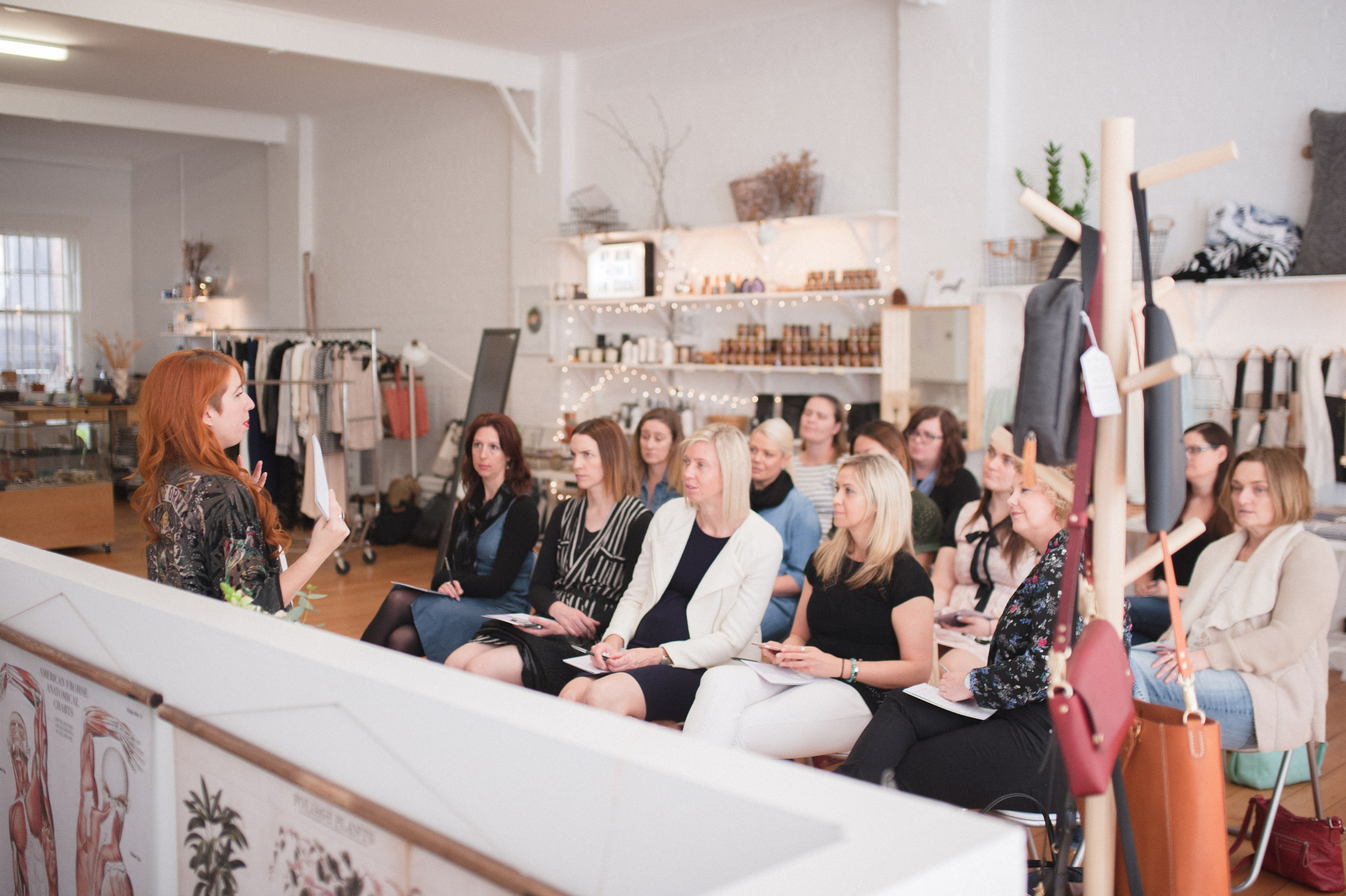 For the makeup and hair components, attendees will be provided with their own makeup station, including all brushes and cosmetics, through a guided practical application, attendees will notice real changes to their skillset, before even clinking glasses at the class wrap-up drinks.
From the style side of things, Majella will provide the cheat sheet on how to build your brand from the ground up. How to identity what you want to wear, how you want to feel, how to organise your wardrobe and how to strategically shop for continual clothing success.
The goodie bag is bursting with products and discounts from the event sponsors, including brushes from high-end makeup brush company Makeup Weapons. Students will not only learn the techniques to reform their beauty routine, they will be given the tools and comprehensive workbook guides to implement the strategies discussed in class, at home.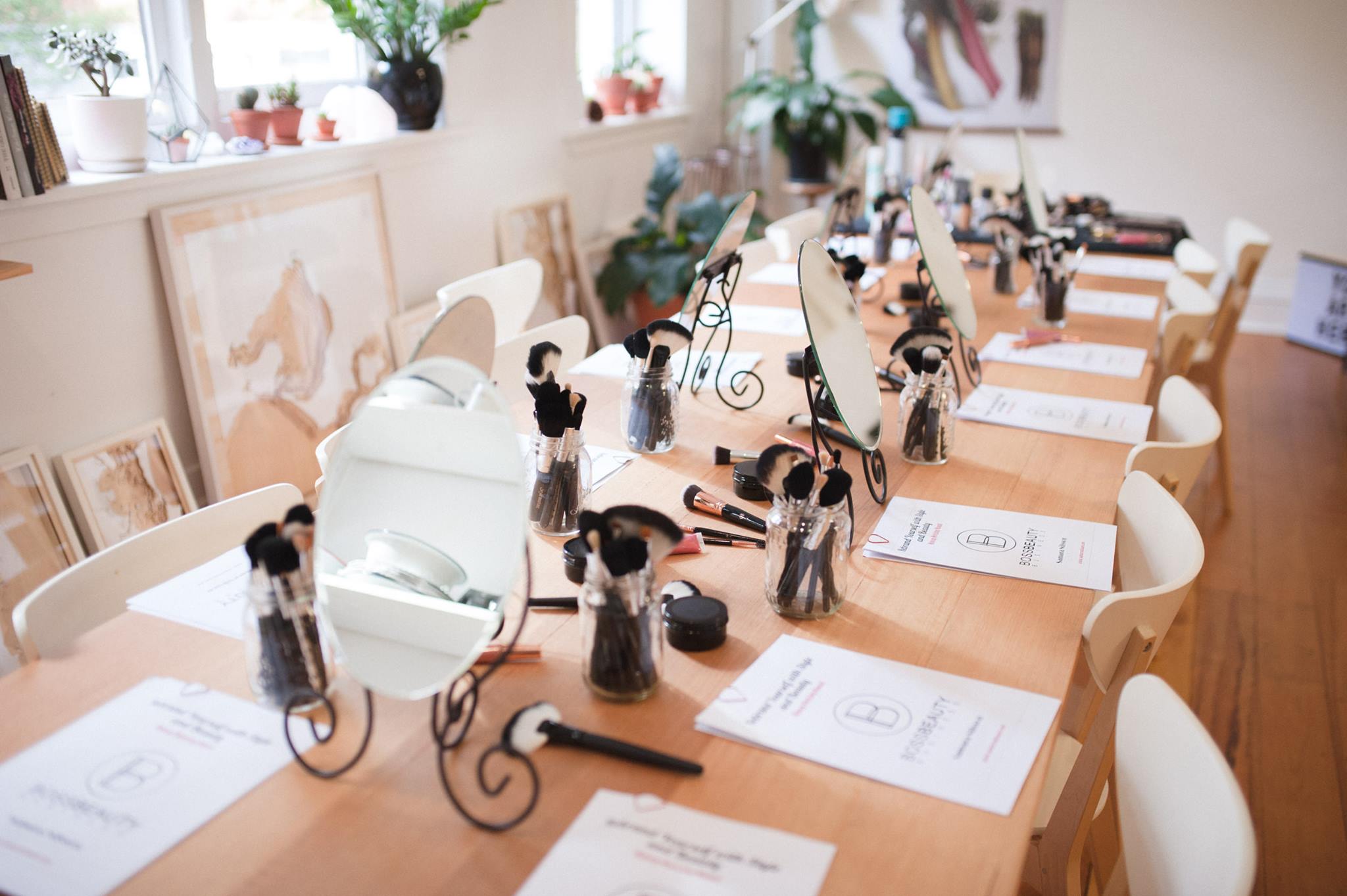 The workshop day finishes with a pop-up cocktail bar and fun networking opportunity, where ladies can let their hair down, mingle with fellow business chicks and enjoy a cheeky cocktail or two.
Attendees will walk out of the workshop with an awareness of their personal brand and the ability to use clothing and cosmetics to communicate it every day in the workplace and at events.
We can't wait to meet you and work closely with you on your beauty + personal brand.
Plus we know that there are so many costs and investments involved in being the best version of yourself so we're offering payment plans so you can come along and feel stress-free.
For the payment plan options, head to this link - http://bit.ly/2qd6pMF
Majella + Samara xx