Join us to discuss how to reach your good-life goals! Our experts, will chat about goal setting, visioning and planning for future.
About this event
Are you wondering how you can reach your life goals?
Are you struggling to create your life goals?
This session is a great way to learn about goals, how to vision what a good life looks like to you and learn how to plan and prepare your personal goals. Join the session, meet people who have already traveled the path and we will share practical tips and learn how to access the support you may need. Our team and the panel speakers will answer your questions around goal setting to help you create your version of a good life.
Join the session and uncover
What a good life looks like to you or a person you support
How to make a plan for your good life
How to set goals and take action towards your good life
Our speakers are keen to answer your questions. Please send them prior to the event to: engagement@hireup.com.au
Details:
Thursday 11th August 2022
12pm-1pm AEST - Join us while you have lunch!
We look forward to seeing you there!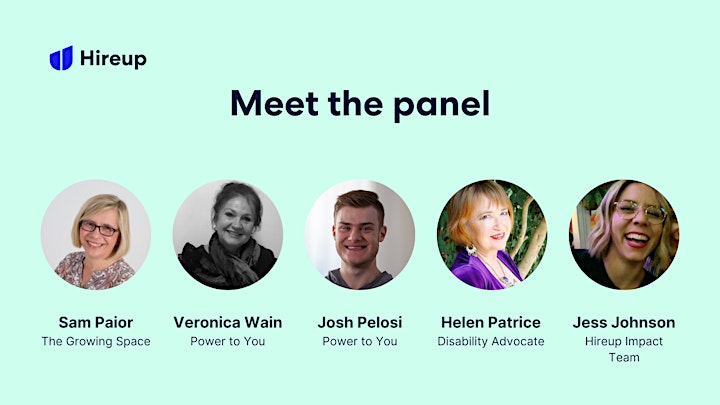 Create your good life is a new monthly series.
Take a look at our upcoming sessions if you're keen to learn more.
15th September: A practical guide to relationships. More info and to register.
13th October: A practical guide to travel. More info and to register.