Event Details
CRC CARE Workshop (Perth): Establishing Remediation Objectives, Performing Cost-Benefit and Sustainability Analysis for Remedial Options
This course can be used towards continuing professional development (CPD) points*
Overview:

This full-day workshop is based around two of the guidelines within the National Remediation Framework:
Guideline on establishing remediation objectives; and
Guideline on performing cost-benefit and sustainability analysis of remediation options.
The 'establishing remediation objectives' component will provide an understanding of the topic including how to set up objectives to have a roadmap towards site closure.
The 'cost-benefit and sustainability analysis' (CB&SA) component will provide attendees with an understanding of the CB&SA process, practical applications for the technique, and the use of the accompanying Excel tool. This part of the workshop will focus on practical exercises and real-world examples to provide the skills to implement technique in the workplace. By completion, attendees will feel confident in their understanding of the technique, know when and how to apply it, be confident using the tool, and be able to interpret the results or review the work of others.
To maximise the learning potential of the group, attendees will have the opportunity to participate in group exercises and share their knowledge and experience.
---
Workshop topics will include:
Establishing remediation objectives 
Introduction 

–

triggers for remediation, what are remediation objectives, underlying principles, interlinkages with NEPM

5 key steps – how to develop and/or revise remediation objectives
Cost-benefit and sustainability analysis 
Introduction – What is CB&SA, what guidance is available, what does the terminology mean, and when should it be conducted.

The 8-step process – Detail of each step, and how to modify the process for any site size or budget.

Data collection – What to collect and why, the level of detail required, and when more data is valuable.

Conducting weighting – How to choose indicators, and how to run a weighting session at different levels of complexity.

Using the Tool – Data entry, graphs, results tables, and troubleshooting.

Interpreting the results – What does it all mean, and communicating key outcomes to stakeholders.

Regulators – What to look for, what to provide.
---
Who should attend?
The workshop is aimed at people who have no experience conducting CB&SA or other economic analyses, but it is assumed that attendees will have mid-level knowledge of the contaminated sites industry. The content will be of interest to regulators, industry professionals and consultants who are required to perform, review and interpret CB&SAs.
The workshop includes a strong practical component and attendees are required to bring a laptop computer (and charger) to fully participate. 

---
Schedule
8.15 AM – 8.45 AM Arrival
Coffee and tea on arrival
Attendees find their name badge and workshop registration package 
Attendees find a table and setup their computers
8:45 AM – 9:00 AM
 Welcome and introduction
Introduce trainers 
Hear from attendees of their experience
Outline objectives for the workshop
Hear what the attendees wish to gain from the workshop
Health and safety matters including emergency procedures and nearest washrooms facilities
9:00 AM – 10:00 AM 
 Establishing remediation objectives 
What are remediation objectives 
5 key steps in developing remediation objectives  
10:00 AM – 10:15 AM  Morning break 
10:15 AM – 10:45 AM  Introduction to CB&SA 
Background and economic basis 
Terminology
The 8 steps process 
10:45 AM – 11:15 AM  Data Collection 
Stakeholder engagement 
Choosing indicators 
Gatehring information 
11:15 AM – 12:15 PM  Practical exercise as a group 
12:15 PM – 1:15 PM
  Lunch break 
1:15  PM – 2:15  PM
  Practical exercise as a group 

Using the tool 
Troubleshooting the tool 
2:15 PM – 3:00 PM 
 Interpreting the results 
3:00 PM – 3:15 PM
  Afternoon break 
3:15 PM – 4:15 PM
  Practical exercise as a group 
Inflection points and when more data is valuable 
Uncertainity 
4:15 PM – 4:45 PM  Using the results 
Talking to stakeholders about the results
Using the results in consulting
What to look for as a regulator 
4:45 PM – 5:00 PM  General discussions - open forum for questions
---
Presenters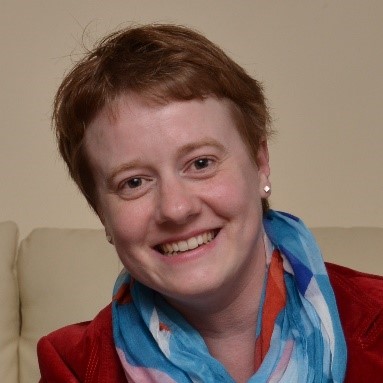 Susan Barnes (B. Env. Science), Coram Consulting
Cost-benefit and sustainability analysis 
Susan has 10 years' experience in the contaminated sites industry, most recently working with CRC CARE on the harmonisation of the National Remediation Framework. Susan has worked as a field scientist and project manager at consultancies in both Adelaide and Sydney and has a broad range of experience with site investigation techniques, remediation strategies, site management, health and safety, project management, budget and program controls, technical writing and client liaison.
Susan has deep experience with the National Remediation Framework Guideline on performing cost-benefit and sustainability assessment of remediation options that is the basis of this workshop. She project managed the team that authored the guideline, provided specialist advice to ensure the economic principles were applicable to contaminated sites work, directed the design of the accompanying CB&SA tool, authored the case studies published in the guideline, and has applied the technique in a commercial setting to provide advice to clients.
Throughout her career Susan has designed and delivered several training courses on a range of subject matters, including online learning, class-based learning and small-group technical workshops such as this. She has a casual and open style that focuses on learning outcomes and practical exercises.
Susan left full time contaminated sites consulting in 2016, and now runs her own technical writing consultancy Coram Consulting part time, while completing a Bachelor of Social Science majoring in Gender Studies at Macquarie University. She is working towards a PhD focusing on diverse employees in STEM careers.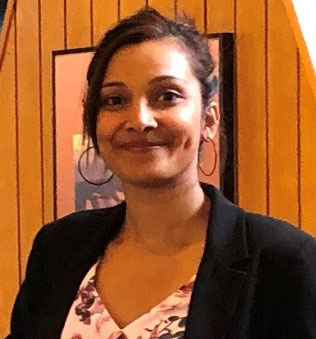 Joytishna Jit (PhD, MA, BAS), CRC CARE/University of South Australia
Selecting remediation objectives 
Joyti is a Research Fellow at the University of South Australia and has been responsible for leading or participating in a number of guidance development projects in the Best Practice Policy Program, CRC CARE. She has over 12 years training and experience as scientist and policy analyst in the interdisciplinary areas of environmental, social and legal research. Joyti has published and contributed to national and international technical and policy projects in previous positions held in academia, industry and inter-governmental organisations. She has qualifications in applied science (BAS), marine management (MA) and law (PhD).
Over the previous five years, Joyti has focused on site contamination issues that are of national interest, including the development of guidance on contaminants of emerging concern including PFAS and petroleum hydrocarbons, the use of flux in groundwater management, and the development of the National Remediation Framework (NRF). Joyti's contribution in the NRF has been to provide support in the development of the framework with the project management team, and also as a contributor to the framework material. Joyti was responsible for drafting the NRF Guideline on establishing remediation objectives.
---
Location
Pan Pacific Perth   
207 Adelaide Terrace, Perth, WA 6000
---
Cost
Discount
10% off for employees of CRC CARE Participant organisations 

To obtain a discount code for this workshop, please contact one of the following:

Refund policy
Refunds are permitted up to 7 days before the event start date. An admin fee of $100 will apply.
*Please check with your certification scheme re CPD points.
---
CRC CARE Participant organisations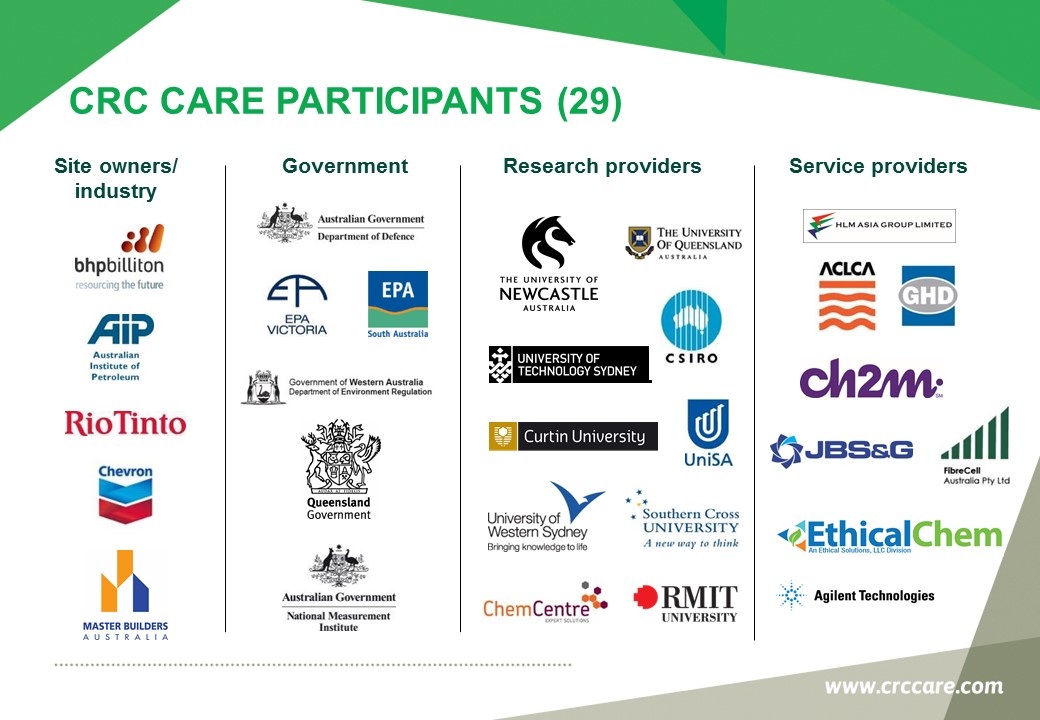 Have questions about CRC CARE Workshop (Perth): Establishing Remediation Objectives, Performing Cost-Benefit and Sustainability Analysis for Remedial Options?
Contact CRC CARE
When & Where

Hotel Pan Pacific Perth
207
Adelaide Terrace
Perth, WA 6000
Australia

Monday, 19 November 2018 from 8:30 am to 5:00 pm (AWST)
Add to my calendar