CRADLE Seminar Series - Professor Rose Luckin, University College London

Tuesday, 15 August 2017 from 10:30 am to 12:00 pm (AEST)
Event Details
Professor Rose Luckin
'Artificial Intelligence and its Implications for Education'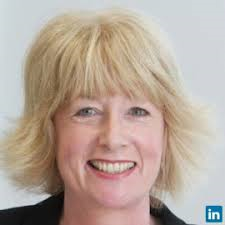 Artificial Intelligence is currently the subject of a great deal of attention both within and outside academia. It is predicted that AI and automation will change the workplace dramatically in many countries over the next two decades and this brings with it significant implications for education. The current workforce will need re-training and the young people currently in schools, colleges and universities will need to be equipped to deal with what the fast-moving modern workplace demands. However, there is little agreement about exactly how the workplace will change and what skills, knowledge and understanding will be the ones that students and employees will require. This situation makes planning what and how to teach a challenge.
In this talk I will summarise the current AI dilemma for educators and suggest areas where we should focus our attention if we are to prepare young people to be effective in their future workplace. I will discuss the ways that the education system can respond to these new demands, and in particular how AI itself can be used to support teaching and learning, and in particular assessment.
Rose Luckin is Professor of Learner Centred Design at UCL Knowledge Lab in London. Rose's research involves the design and evaluation of educational technology using theories from the learning sciences and techniques from artificial intelligence. She has a particular interest in how AI can be used to enable more effective, continuous, formative assessment processes and tools. Rose works closely with the education technology industry, in particular Start-ups and SMEs, to enable them to integrate research evidence and methods into their products. Rose has advised research councils in various countries and has written widely about educational technologies. She is lead author of Nesta's influential 'Decoding Learning' report published in 2012 and Pearson's Unleashing Intelligence, published in 2016. She has taught in schools, FE and HE, and she is a UfI charity Trustee, and a Governor and Trustee at St Paul's school in London and the Self-Managed Learning College in Brighton.
For further information, please contact CRADLE's Research Manager, Dr Helen Walker h.walker@deakin.edu.au or 03 9244 5448
Event Details: Tuesday 15 August 2017, 10.30am-12.00pm
Location: Level 12, Tower 2, Collins Square, 727 Collins Street, Melbourne
Room: To be advised on the day
Deakin University Locations via *VMP DVCE CRADLE 36913
•Waterfront, Meeting Room AD2.305
•Waurn Ponds, Meeting Room DD3.102
•Warrnambool, Meeting Room D1.30
•Burwood, Meeting Room BC3.005
For dialling in from outside: • URI dialling: 36913@deakin.edu.au • IP Dialling: Dial 139.132.19.31 wait for prompt, then select ##36913# • ISDN and telephone (mobile and landline) direct dialling: (+613) 52236913 • To connect using Deakin Web Guest , click the link (or copy it into your calendar or email invitation): https://guest.vidconf.deakin.edu.au:9443/call/36913@vidconf.deakin.edu.au
When & Where

Deakin University, Deakin Downtown
Tower 2, Level 12, 727 Collins Street,
Melbourne, Vic 3008
Australia

Tuesday, 15 August 2017 from 10:30 am to 12:00 pm (AEST)
Add to my calendar
Organiser
Centre for Research in Assessment and Digital Learning
CRADLE Seminar Series - Professor Rose Luckin, University College London