CRADLE Seminar Series - Professor Dragan Gašević, University of Edinburgh

Monday, 19 June 2017 from 10:30 am to 12:00 pm (AEST)
Event Details
Centre for Research in Assessment and Digital Learning
CRADLE Seminar Series: 19 June 2017
Professor Dragan Gašević
Professor and Chair in Learning Analytics and Informatics
Moray House School of Education and School of Informatics,
University of Edinburgh   
'Supporting higher education in systemic adoption of learning analytics'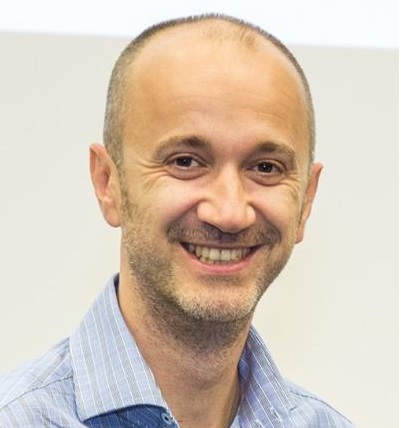 The field learning analytics is established with the promise for the education sector to embrace the use of data for decision making. There are many examples of successful use of learning analytics to enhance student experience, increase learning outcomes, and optimize learning environments. Despite much interest in learning analytics, many higher education institutions are still looking for effective ways that can enable systemic uptake. The talk will first describe some selected examples of the successful use of learning analytics in higher education. Key challenges identified to affect implementation of learning analytics will then be discussed. The talk will continue with an overview of a model specifically developed to guide higher education institutions in their adoption of learning analytics. This will be followed with an overview of an approach to the development of institutional policy and strategy for the learning analytics implementation in higher education. The talk will be based on the findings of several international studies and will critically interrogate the role of institutional and cultural differences.
Dragan Gašević is a Professor and the Chair in Learning Analytics and Informatics in the Moray House School of Education and the School of Informatics at the University of Edinburgh. He served as the president (2015-2017) of the Society for Learning Analytics Research (SoLAR) and holds several honorary appointments in Australia, Canada, Hong Kong, and USA. A computer scientist by training and skills, Dragan considers himself a learning analyst who develops computational methods that can shape next-generation learning technologies and advance our understanding of self-regulated and social learning. Funded by granting agencies and industry in Canada, Australia, Europe, and USA, Dragan is a recipient of several best paper awards at the major international conferences in learning and software technology. Committed to the development of international research community, Dragan had the pleasure to serve as a founding program co-chair of the International Conference on Learning Analytics & Knowledge (LAK) in 2011 and 2012 and the Learning Analytics Summer Institute in 2013 and 2014, general chair of LAK'16, and a founding editor of the Journal of Learning Analytics (2012-2017). Dragan is a (co-)author of numerous research papers and books and a frequent keynote speaker.
Dragan can be contacted: dgasevic@acm.org
Also see www.sfu,ca/~dgasevic 
For further information, please contact CRADLE's Research Manager, Dr Helen Walker h.walker@deakin.edu.au or 03 9244 5448
Event Details: Monday 19 June 2017, 10.30am-12.00pm
Location: Level 12, Tower 2, Collins Square, 727 Collins Street, Melbourne
Room: To be advised on the day
Deakin University Locations via *VMP DVCE CRADLE 36913
Waterfront, Meeting Room AD5.004
Waurn Ponds, SENS Meeting Room DD2.119
Warrnambool, Meeting Room A3.41
Burwood, Meeting Room BC7.102
For dialling in from outside: • URI dialling: 36913@deakin.edu.au • IP Dialling: Dial 139.132.19.31 wait for prompt, then select ##36913# • ISDN and telephone (mobile and landline) direct dialling: (+613) 52236913 • To connect using Deakin Web Guest , click the link (or copy it into your calendar or email invitation): https://guest.vidconf.deakin.edu.au:9443/call/36913@vidconf.deakin.edu.au
When & Where

Deakin University, Deakin Downtown
Tower 2, Level 12, 727 Collins Street,
Melbourne, Vic 3008
Australia

Monday, 19 June 2017 from 10:30 am to 12:00 pm (AEST)
Add to my calendar
Organiser
The Centre for Research in Assessment and Digital Learning (CRADLE) investigates improvements in higher education assessment in the context of a rapidly expanding digital environment.