CRADLE Seminar Series: Merrolee Penman on Peer Mentoring & Evaluative Judge...
Description
Building evaluative judgement through near peer mentoring in placements: An allied health example

Dr Merrolee Penman, Faculty of Health Sciences, University of Sydney

The capacity to maintain competency through self-evaluation is an important attribute for any work-ready graduate. Join the University of Sydney's Dr Merrolee Penman as she shares initial findings from her ACEN 2017-funded project about building students' evaluative judgement through near peer mentoring.

In this seminar, Merrolee will provide an overview of the 'Building Students' Capacity for Evaluative Judgement through Near Peer Placements' project. This collaborative research project brings together Work Integrated Learning academics, Local Health District student educators, placement supervisors, and two different levels of students. Merrolee will discuss the project's initial findings - both the positive learning and the challenges experienced within the project - along with the major outcome of the project, a student resource that supports the development of senior occupational therapy and physiotherapy students' evaluative judgement using near peer feedback as the placement model.
After Merrolee's presentation, join us for afternoon tea to continue the near peer learning for evaluative judgement conversation.
This seminar will be available across all Deakin campuses via VMP (please select your location via the ticketing options for room details), and will also be accessible to all non-Deakin locations via VMP (please select this ticketing option for further details).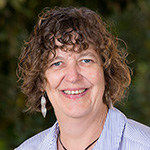 Dr Merrolee Penman is Senior Lecturer in Work Integrated Learning at The University of Sydney. Merrolee's doctoral research focused on the readiness of New Zealand occupational therapists to be self-directed learners under the regulatory requirements of the Occupational Therapy Board of New Zealand. Since commencing her role in Work Integrated Learning in 2014, Merrolee's research has resided primarily in practice education, with a focus on exploring the outcomes of implementing innovative placement models that address the need to prepare work-ready graduates, support educators in their dual role of educator and service provider, and ensure excellent outcomes for service users.

For further information, please contact us at cradle@deakin.edu.au.