CRADLE Seminar series: Analyzing exemplars to support students' understandings of assessment

Thursday, 17 September 2015 from 3:00 pm to 4:00 pm (AEST)
Event Details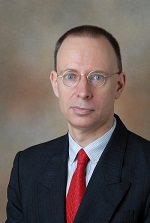 Analyzing exemplars to support students' understandings of assessment
Exemplars are samples of student work which are used to illustrate dimensions of quality. They are a potentially useful element of assessment for learning in higher education because they can support learner understanding of the nature of goals and standards.
This presentation reports on the early stages of a project which seeks to enhance the use of exemplars amongst participating teachers in a Faculty of Education. A key emerging issue is that it is the quality of the dialogue around exemplars which is crucial in optimizing student learning.
The paper concludes with some suggestions for good practice in the dialogic use of exemplars and charts some future research directions.
Bio: David Carless is Professor of Educational Assessment and Associate Dean (Learning and Teaching) in the Faculty of Education, University of Hong Kong. His latest book, published by Routledge, is entitled Excellence in University Assessment: Learning from award-winning practice.
More information on the speaker and his work: http://davidcarless.edu.hku.hk/
Event Details:
17th September, 3pm
Deakin University Locations:
Melbourne City Centre, Level 3, Boardroom - 550 Bourke St, Melbourne.
Burwood Corporate Centre, Level 2 - Building BC 220 Burwood Highway, Burwood.
Waterfront Campus, Sally Walker Building, AD1.122 - 1 Gheringhap St, Geelong.
Warrnambool Campus, B3.18 - Princes Hwy, Warrnambool.
Participation is also available via Virtual Meeting Point, if you wish to attend by this method please ensure you register for Virtual attendance.
Virtual meeting point dialling instructions:
*N STAFF VMP Deakin 02 52236962 (36962@deakin.edu.au)
URI dialling: 52236962@vidconf.deakin.edu.au
IP dialling: Dial 128.184.147.71 wait for prompt, then select ##36962#
ISDN and telephone (mobile and landline) direct dialling: (+613) 52236962
When & Where

Deakin University
Multiple locations



Thursday, 17 September 2015 from 3:00 pm to 4:00 pm (AEST)
Add to my calendar
Organiser
The Centre for Research in Assessment and Digital Learning (CRADLE) investigates improvements in higher education assessment in the context of a rapidly expanding digital environment.