Description
On Wednesday 13th September 2017 10am you're invited to a morning tea and complimentary coworking day with Erin Richards and Taylor Tran.
Bring your laptop and settle in for a day of productivity and complimentary WIFI and Coffee.
Also hear from Taylor Tran who will do a short book launch on coworking.
Come and hear the lastest trends across Victoria and Australia on digital and innovation and how this can help you design a flexible work life.
What is digital innovation and how it can help you design a flexible work life?
What is coworking and what are the latest trends across Victoria, Australia and the World?
What does the future of work look like and how this will play out at Happy Hubbub?
What opportunities will this present for you?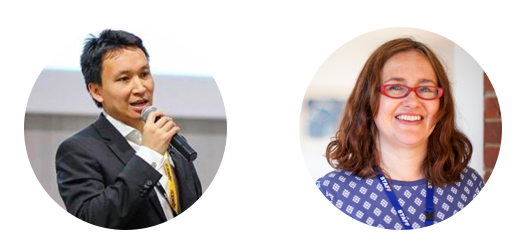 There will also be a book launch / giveaways and book signing of the book Innovation Coworking.
Taylor Tran is an author, strategist and tech and community founder with 20 years global experience in technology and services. He is also a thought-leader and speaker within the coworking industry. Taylor teaches at RMIT University and Mentors startups with the Founder Institute of Silicon Valley and several start-ups, including blockchain, robots, environmental, big data and services start-ups.
Taylor is passionate about building entrepreneurship ecosystems and designing pathways for connecting to start-ups, coworking spaces and accelerators. Following his recent book, INNOVATION MELBOURNE and upcoming book INNOVATION COWORKING, Taylor has played a major role in advising government on building smart city and startup strategies and is currently involved in a number of key ecosystem initiatives. This includes travels abroad to research best practices and running tech hackathons to activate innovation and collaborations.
Brought to you by: Happy Hubbub