The truth, the whole truth and nothing but the truth on what's really happening in the residential and commercial property market.
About this event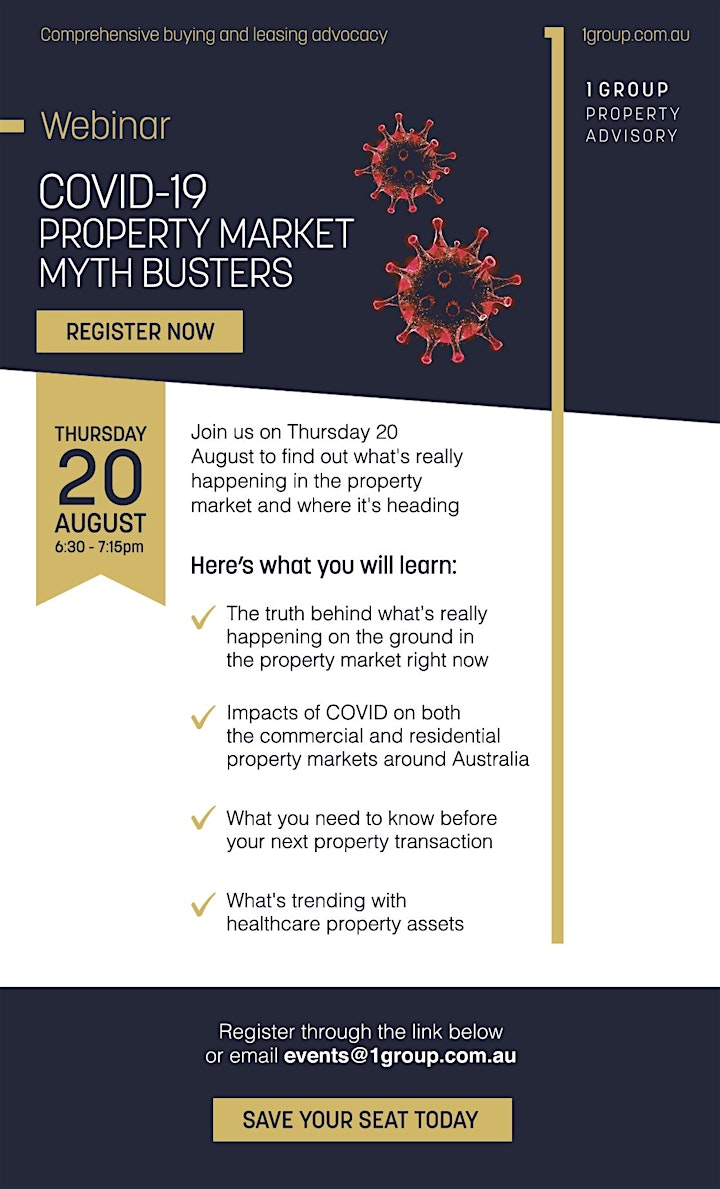 1Group Property Advisory Director, Julian Muldoon, will give you a data driven - not headline driven - overview on what's happening in the property market across Australia.
This webinar will cover:
Commercial and Residential Property Trends since March
Key trends we see moving forward
What's trending with healthcare property assets
Recent wins in the market
How to negotiate in unpredictable times
What to do if you need to sell
Buying or leasing? With such an unprecedented opportunity to own, is this even a questions anymore?
Learn more about 1Group Property Advisory