Description
Thinking about joining an ARMA revenue management workshop?
These professionals did - check out what they had to say...
"My team attended an ARMA revenue management workshop nearly 12 months ago and after applying some of the strategies learnt in training by Melissa Kalan,we have seen an increase in revenue in excess of $100K. We have been yielding the same way for well over 10 years and never have we seen a spike in revenue quite like this. We are thrilled with the results"
Lorraine Golightly, Owner Operator BIG4 Beacon Resort.
---
"An interactive and informative workshop! Melissa Kalan presented Revenue Management in a way that allowed the participants to engage and easily understand the techniques. The workshop was interactive and educational and the audience was left feeling very positive"
Loretta Ierardo, Former National Training Manager, Choice Hotels Asia-Pac
---
"Thank you for an enjoyable and beneficial workshop yesterday.It was reassuring to know that the practices and procedures we use here at the Duxton were discussed yesterday and can be improved upon to achieve greater results. I also gained some insight in to new practices and strategies which I look forward to implementing as the year progresses".
Michael Henderson / Reservations and Revenue Manager - Duxton Hotel, Perth
---
So, What Are These "Doing" Workshops All About...
And What Do We Actually Get Done in our day together?
Course in Yield Management Foundations facilitated by Melissa Kalan, Founding Director of the Australian Revenue Management Association (ARMA) is a full day workshop focusing on elements of the online level 1 industry certification offered via the online ARMA Yield Academy. The live "doing day" workshop has a practical focus.
In it's 4th year, this industry training session exposes your staff to the fundamental concepts of the revenue management process. An interactive session with engaging discussion, hands on exercises and time spent on
YieldMAX™
- the revenue management simulation game.
Aimed at: Beginner to Intermediate level
Attendees: For all sectors of the accommodation industry
You will learn -
1.The role the performance KPI's - occupancy, average rate, RevPAR, percentage growth, Index's and ProPAR all play in revenue management strategy and analysis
2.Understand the relationship between occupancy, average rate, yield & costs
3.Learn the importance of the right inventory restrictions to maximise yields and fill your space
4.Understand the concept of dynamic pricing and what drives your market pricing
5.Investigate the impact poor forecasting can have on your results
Training Agenda
9.30am - arrival morning tea
Foundations Training
9.45am - 12noon - revenue management concepts and calculations
12noon - 12.45pm - lunch break
Build Practical Strategies
12.45pm - 1.45pm - revenue management online simulation exercise
1.45pm - 2.45pm - pricing, forecasting, distribution and managing OTA's
2.45pm - 3.00pm - afternoon tea
Detective Work
3.00pm - 4.00pm - group forecasting exercise, case study - analyse and identify what went wrong
What to bring:

- laptop and calculator
Includes - morning tea and lunch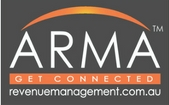 Our Partners