Description
Learn how to discover, design and co-create the life you really want, the way you want it, with all the abundance and fulfilment you deserve.
Are you...
stuck in the rut?
having big dreams but feel like you can't bring them to fruition?
always putting yourself last?
ready to step into a much bigger life?
harbouring a great entrepreneurial idea but…
feeling envious of those who seem to have it all?
feeling bored and restless?
making great plans but then shelving them for fear of…
tired of goal setting because you don't achieve them anyway?
… then Courageously Creating is just for you.
During this intensive two day weekend workshop you will…
Access and be with your deepest, wisest self
Recognise your own creative intelligence
Learn about the Cycles and Seasons of Creation and how to work with them
Appreciate the Divine Gifts of Disturbance, Timing, Alignment and Destiny
Receive the value of your intuition and learn how to use its message
Gain clarity about and alignment with your true desires
Explore the art of co-creating - in a way that, once mastered, seems effortless and is truly inspirational.
Take the space for YOU – to explore, to play and to create this year as your best ever, where you finally enter doorways that you may have only dreamed of approaching before

Jump right out of striving and feeling 'not good enough', into a place of curiosity, integration, empowerment and enrichment.



About the Workshop
A two-day, non-residential, small group weekend workshop.

Bring along your New Years Resolutions – if you still have them!

We won't be rushing into setting goals from a place of 'lack', that sound like 'shoulds', compelling you to strive and push relentlessly to achieve them - making you feel furious, frustrated or fearful!

This allows us to create outcomes that can far exceed the striving-based approach, with an abundance of energy and what feels like less effort.

I will share - and help you integrate - Psychological theory and practice, with ancient and modern Spiritual principles, delivered in a practical, interactive, hands-on learning environment, built up over my entire 30+ years working with, teaching and supporting people like you in becoming highly successful.
We are always creating anyway so let's choose to create abundance - with more time, more ease, more grace.
Bring your Dreams, Desires and Divine Discontent and leave after 2 days with Clarity, Commitment and Courage - to Co-Create the brilliant life that you deserve, as well as tools to support you on your path.
Welcome the shift!
Places are limited, so book early and be rewarded with savings!
FAQs
What's my investment?
The full ticket is $1,297.00 and we an Earlybird rate of $697.00 which ends on April 21st (just after Easter weekend).
What are my transport/parking options for getting to and from the event?
The venue is close to train and bus routes and there is free or low cost street parking available on weekends.
What can I bring into the event?
Lunches and tea breaks are fully catered during the 2 days and water is provided. You may prefer to bring filtered water for yourself.
Wear comfortable clothing and bring along your favourite journal if you wish. Course materials will also be provided.
How can I contact the organiser with any questions?
Please email sue@irisgroupcoaching.com with any queries.
What's the refund policy?
Up until Tuesday 24th January, if you cancel in writing a portion of the payment will be refunded (minus admin costs of $60 per ticket).
Organiser of Courageously Creating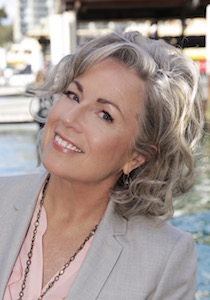 Sue Tsigaros helps you grow your personal and business leadership so that you can align your efforts with your calling and co-create a lifestyle of sacred enrichment.
You can experience significant positive shifts in your relationships, your personal
power and your money, by working with Sue.
Sue brings extensive experience, knowledge and skill, built over an academic,
corporate and entrepreneurial career spanning more than 30 years and a lifetime of deep philosophical inquiry and spiritual work.
She works privately and Entrepreneurs and Senior Executives as a Strategic
Advisor and Coach, as well as sharing the most powerful and sacred dimensions of her inner work to the general public - at her live retreats, events and workshops, several times a year.