This intensive program will give you the skills, mindset and tools to be truly courageous in 2022.
About this event
Think of great leaders who inspire you. What do they all have in common? How is it that they can make such a huge impact, even when facing the hardest of circumstances?
Courage!
You may not feel like you're very brave, but that doesn't matter. Why? Because courage can be taught!
I'm here to teach you how to overcome your fear, with amazing tools and skills that will empower you to be the courageous leader the world needs! Using the my pillars of courage around vulnerability, values and resilience, you'll learn how to combine them into courage that you can draw from in your leadership, and your everyday life as well.
If you currently can't commit to a long-term program, our Courageous Leadership Intensive Workshop is the perfect solution.
Who is this workshop for?
Leaders who want to:
● Learn how to be the leader their teams and companies need
● Learn how to harness their skills and qualities and turn them into courage
● Further their personal and professional development
● Conquer their fears
● Instil bravery and other positive qualities in those around them
● Build their Courage Intelligence
● Impact their business and organisation
● Make a difference and change the world!
What will I learn?
You'll learn about the four pillars that make up courage, and how they will help you develop and enhance your bravery. All it takes is practice and dedication, and you will become more courageous than you ever dreamed.
You'll learn about the importance of, and how to harness your:
Vulnerability and Authenticity
Why vulnerability isn't weakness; it's one of your greatest assets and shows your authenticity. Vulnerability can't exist without trust - in yourself and in your team.
Values and Courage
You need to know what you value, and it takes courage to stand by them when making tough decisions.
Resilience and Confidence
Setbacks and failures aren't going anywhere, so developing a growth mindset is key to withstanding difficult situations and circumstances.
Courageous Conversations
Learn the skills and tools to have courageous conversations.
Courage Intelligence
You will discover new ways of leading and behaving with courage in each of the 5 key areas:
Authenticity – trust, principles and values
Purpose – intent, emotion and reason
Impact – action, legacy, influence
Grit – passion, perseverance, resilience
Empathy- kindness, connection, awareness
This intensive yet entertaining workshop will help you:
● Gain skills and confidence
● Learn about yourself - your values, what motivates you, what drives you, etc.
● Face and conquer your fears
● Develop strategies to cope with difficulties and build your resilience
● Learn how to trust yourself
● Build on traits you already have to develop your courage
● Harness your current strength to become even stronger and braver
● Apply the actions and skills right away
● Be the authentic, kind, inspirational and courageous leader you want to be!
What's included?
Here's what you get when you sign up for the Courageous Leadership Intensive Program. You won't believe the incredible value you'll get from this experience.
● Comprehensive full day workshop
● Coffee, Delicious Food and Lunch!
● A wealth of knowledge in a short period of time
● The chance to ask Sonia McDonald questions about courage, leadership, and anything in between
● Exclusive access to additional readings and resources
● A bonus copy of Sonia's book First Comes Courage
● FREE ACCESS and membership for our online leadership resource centre (RRP $120)
● Lots of inspiration, support, and motivation to be the best version of YOU
● The chance to network with like minded leaders who are just like you - motivated and ready to lead.
Don't miss out - spots are filling fast!
You can't afford to miss this empowering and informative workshop! Learn directly from one of the most renowned leadership coaches, Sonia McDonald, in this exclusive one-day workshop. The intensive and tightly-run learning environment means that not a second of the day is wasted - you'll learn incredible amounts about yourself, leadership, and what courage truly means.
We only have 12 seats at each workshop. Tickets won't last long . Take the first step in becoming the brave world-changing leader we need in today's society, and enrol in Courageous Leadership Intensive Workshop now! Places are limited, so don't miss out!
For any questions or to request an invoice, just flick us an email hello@leadershiphq.com.au, or call 1300 719 665 to leave a message, and facilitator Sonia will call you back directly for a chat!
What people are saying!
"Thank you Sonia for a great presentation today. I learnt being vulnerable is being courageous and we choose our own journey by focusing on the right things." Megan
"Thank you Sonia for your inspiration and courage to share your life experiences. Yesterday was a truly memorable day with amazing like minded women supporting each other. You were fantastic up there :)" Maria
"Thank you Sonia. You were absolutely inspirational & thank you for sharing your story. " Karen
"Sonia, you were amazing. Everyone on our table took something away with them. Thank you for sharing your journey, insights and honesty. You rock !!!" Michelle
"Thank you for your inspirational workshop Sonia." Nick
"Was such a great day had by everyone. Loved every word and I took so much away from it. Thanks so much!!" Stacey
About the facilitator
Sonia McDonald believes we should lead with kindness; from the heart, doing rather than telling. She is known for her mantra 'Just lead'. Sonia has been on the frontlines of HR for more than 25 years, and always leads by example. She provides one-on-one and team training and coaching for organisations around Australia, and the world. Sonia always leads by example, and isn't afraid to share her personal and professional challenges, making her an endearing and inspirational speaker, coach, facilitator and author.
She is recognised as a LinkedIn influencer and has become an in-demand keynote speaker, one who starts important conversations.
Sonia is also an award-winning published author and writes regularly for publications such as The Australian, HRD Magazine, Smart Healthy Women and Women's Business Media. She's become well-known for her commentary around all things leadership, developing balance between work and life, championing the up and coming future leaders of tomorrow, and her advocacy for women in business - especially those in male-dominated industries. Sonia is accredited in Prism Brain Mapping, Strengths Finder, SEI Assessment and Zenger Folkman 360.
To find out more, visit: www.soniamcdonald.com.au
If you cancel at least 7 days before the event, you will receive a full refund. Unfortunately there are no refunds within 7 days leading up to the event. Please contact the team at manager@soniamcdonald.com.au if you have any dietary requirements or questions.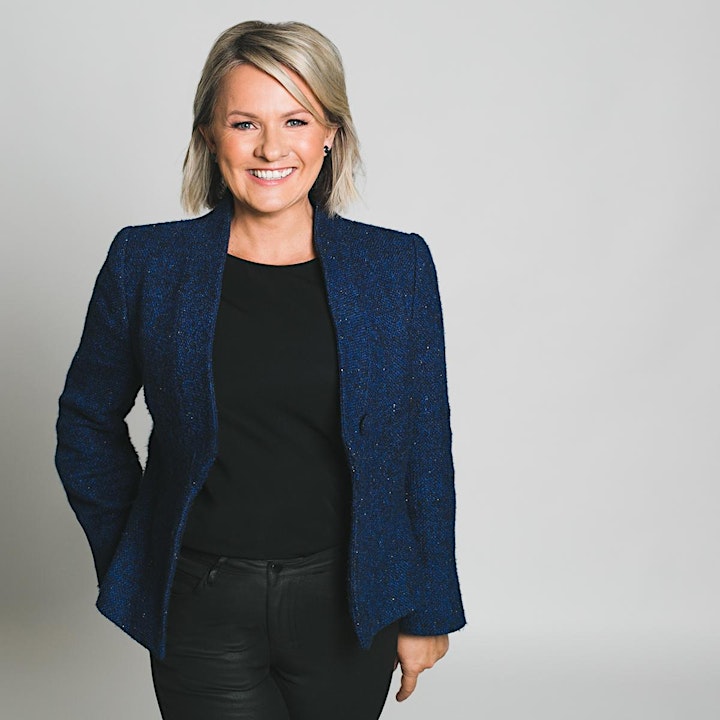 Organiser of Courageous Leadership Program
LeadershipHQ's Events and Workshops will inspire every leader with the tools, motivation and mindset to be a great leader. We will bring out the best in you and your teams. LeadershipHQ is a renowned Leadership Consulting Company which hosts the Outstanding Leadership Awards and LHQ Podcast as well as a number of renowned events, workshops and webinars.
 About LeadershipHQ
WE CREATE GREAT LEADERS. We know without great leaders and leadership create brilliant businesses and companies. We partner with leaders, teams and companies find their greatness. LeadershipHQ is one of Australia's leading Leadership Consulting companies. We love that we work and partner with great and growing companies. These companies and businesses are from Small Businesses, SME's and not-for-profits through to ASX top 200 companies and government agencies.
What makes us different? We truly partner with our clients and our work isn't an off the shelf program and strategy - it is bespoke, customised and transformational. Our work is grounded in research and results as we deliver all our work and programs with commitment, authenticity, kindness and courage. This is why our clients continue to partner with us year after year. We work with the emerging leader right through to the CEO and Executive Team.
We know about great leadership and performance because we espouse it. We live our values, vision and mission to build a world of kind and courageous leaders and leadership and we know this translates into our work with you to drive great leadership..
Our exceptional work ranges from our Outstanding Leadership Awards, Leadership Programs, Coaching, Masterclasses and Workshops, Leadership Podcasts, Membership and Resources, Leadership Certification and Leadership Events.
LHQ can help you get to great leadership and this is backed up by the list of clients we have worked with such as Kane Constructions, McConaghy Properties, Qantas, FuelFix, Energy Super, APNIC, Dexus, Spell and the Gypsy, Super Retail Group, Brickworks, Tyro, CQU, Youngcare, Department of Premier and Cabinet, Keymedia, Genie, Thiess, Main Roads, Kordamentha, Brisbane City Council. Just a snap shot of companies, NFP's and businesses we do great work with.
Great Leadership matters for performance. Reach out anytime via email or a call.
Ph 1300 719 665
hello@leadershiphq.com.au