Courageous Conversations - talking to your daughter about sex, love & self...
Description
"Listen up. If you have a daughter, I know you have questions. This is the place for answers. Lily is direct, honest and unflinching – just the kind of no BS approach we need. Do yourself, and your family, a favour."
-Alex Right- Father
"Amazing, educational, funny, delightful, inspiring, hopeful. "
-Kim – Mother NSW
As a parent, the last thing you want to think about is your daughter being sexually active.
But, just for a moment, let me invite you to imagine this….
Imagine your daughter is 35 years old, a grown woman.
She might have a partner, a career, maybe a home, a car, a mortgage – loads of grown up responsibilities. She may have travelled the world, or maybe she has never left the state. She could be the CEO of an empire, or a stay at home mum, the CEO of a smaller empire.
She may have had one relationship, or she may have had many.
Let's imagine, just for a moment, that you could ask her to describe the quality of her past sexual experiences & the quality of her current sexual relationship (with others & herself).
What kinds of words would you like her to use?
Fulfilling, satisfying, pleasurable, empowering, loving… Safe?
Or
Confusing, bewildering, shame-filled, unsatisfying, unsafe… Numb?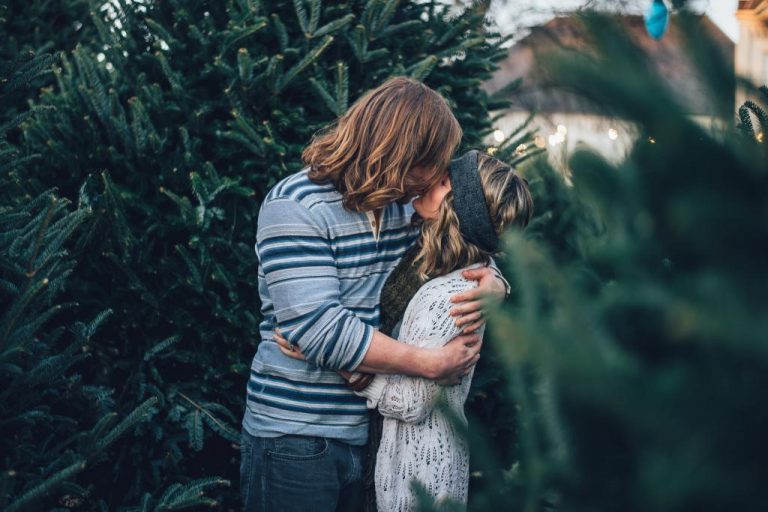 As parents, we have to look at the long term outcomes we want for our children, in terms of their sexual experience. It has to be about more than preventing an unwanted pregnancy or staying safe from an STI. It has to be about feeling empowered to make informed, strong choices that lead to safe & joy filled outcomes.
Young people have to WANT to choose to stay safe, because it feels BETTER than the alternative.
But how do we get them to make the choices that lead to that road?
We have to start having a different kind of conversation.
We have to start meeting them where they are.
We have to start respecting their right for REAL information.
We have to tell them the TRUTH.
We need to teach our children that sexuality is a unique and beautiful facet of human existence. That exploration is a healthy way to experience their sexuality. That their bodies have an innate ability to experience pleasure – and that this pleasure is their right. That a combination of self awareness & strong communication is THE most effective way to navigate safe sexual experiences.
We have to tell them what it may have taken us years to figure out as adults.
If your first reaction is "I can't have THOSE kinds of conversations with my daughter!" – don't worry, you are not alone. I have spoken to hundreds of parents, who, just like you, want the best for their girls, but are completely bewildered by how to go about it.
The Courageous Conversations parents forum was designed just for you.
In a few short hours I am going to show you:
What a girl's world is really like

the cyber environment
the school environment
the hook up culture
media indoctrination
body image standards
and more….

What girls are accessing

online

Accurate anatomy

& how to teach your daughter about her own body
How to foster

relationship skills

Ways to inspire confidence – the kind of confidence that leads to strong, independent decision making.

The importance of TRUE consent

& how to navigate sexual encounters safely

Fun, relevant & easy conversation starters

Ways to deal with

"Oh my god, did she really ask that???"

moments
Appropriate developmental stages to begin conversations
How to start these converstaions and

keep them going

Online & hard copy resources

Where to go when:

you don't have THE answer
things don't go well for your daughter
you cannot be the person she talks to
But most importantly, I am going to show you how to feel CONFIDENT in your own ability as a parent, to navigate this beautiful territory with your blossoming daughter. You will leave this workshop with real information, new skills & a deeper understanding of your daughter's world.
" Lily isobella is a skilled facilitator enabling a group of parents with diverse views and life experience to navigate a sensitive topic with respect and robust discussion. Lily was well researched on her topic, not only with the stats within Australia on rape, porn, and age of loss of virginity, but also about how the education of young people about sex differed across cultures and countries.
We were able to learn about the gaps in our knowledge and also how to sensitively guide our beloved young people through what we hope to be a very special time in their lives – one that has the potential to be very challenging as they begin to really navigate personal boundaries, preferences, love and respect in a very intimate way.
Thank you Lily for a great workshop I look forward to attending and learning more."
-Karen Plumbe – Mother & Health Program Director-
"Brilliant evening, fabulous discussion, lovely people. Thank you Lily, you are an inspiration, and bloody gorgeous to boot"
Susannah Larissa – Mother, Educator
These are 18+ events and tickets are essential.
I welcome educators and service providers as a valuable addition to the Forum. If your school or service would like to send a staff member, please talk to us about institute tickets.
"An amazingly refreshing evening – loved the frank conversations, laughter and shared information. The Forum was a truly great parental experience – giving direction, support and pragmatic advice on how to raise resilient girls filled to the brim with self-esteem and kick-ass attitude. Truly loved the night! Thank you!"
– Mother NSW
FAQs
When should I arrive?
I start at 10am SHARP, so please arrive 10 minutes early to find a seat and relax.
What do I need to bring to the event?
Your sense of humour, an open mind, and any questions you ever wanted to ask, but were not sure where to go for answers.
What if I cannot make it, even though I have bought a ticket?
Tickets are fully refundable up to 10 days prior to the event. You must inform us that you are unable to attend by email at lily@schoolofsexuality.com.au. A refund will be processed through PayPal to the same account that was used to purchase the ticket. No bank transfers will be made nor cash deposits.
Within 10 days of the event, tickets are transferable (to another name), but NO refunds will be offered.


PLEASE BE AWARE: This will be an in-depth discussion surrounding sexuality.
The material discussed may, at times, be explicit and has the potential to illicit an emotional response.
For this reason:
This is an 18+ event. It is not an appropriate forum for young people
If you have a history of sexual trauma or are currently engaging in any type of emotional therapeutic work - please do what you need to keep yourself safe during the forum. This may include walking out at any given time without reason. This is perfectly acceptable and positively encouraged.
This is geared to being a POSITIVE, SOLUTIONS FOCUSED conversation. Please come with this as your intention.
I still have questions...
Please feel free to email me at yes@lilyisobella.com.au