Courageous Conversations About Race

Friday, 9 December 2016 from 10:30 am to 12:30 pm (AEDT)
Event Details
Courageous Conversations about Race:
Let's have the Conversation
Please book early to secure your place as this is expected to be a popular event and SPOTS ARE LIMITED!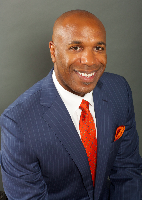 The Equal Employment Opportunity Network (EEON) in partnership with the Institute for Courageous Conversations About Race at Unitec Institute of Technology (Auckland New Zealand) and the Australian Intercultural Society warmly invite you to attend the key note 'Courageous Conversations about Race: Let's have the Conversation', by internationally recognised race relations expert and author of Courageous Conversations About Race, Glenn E Singleton, on Friday 9 December 2016 in Melbourne.
Australia is one of the world's most culturally diverse nations, with 44 per cent of Australians either born overseas or having at least one parent who was born overseas. Nearly one million people have settled in Australia since 2010 and we speak over 260 languages.
Whilst much has been done to embrace our rich cultural and linguistic diversity, the race and cultural diversity 'gap' continues to persist in Australian society. Key issues in relation to under-representation, under-utilisation and isolation are prevalent with stories of racism in every aspect of daily life becoming more frequent. Despite a number of successful initiatives, there continues to be complacency and relatively low levels of commitment and investment in cultural competency activities across Australian workplaces.
How will this key note help you?
The Institute for Courageous Conversations About Race at Unitec (iCCAR) uses an internationally-embraced approach for addressing structural racial inequities in a direct, compassionate and sustainable manner. The CCAR Protocol and the Systemic Racial Equity Transformation Framework provides leaders, managers and employees with navigational tools that they can apply at work leading to significant short-term impact and longstanding organisational change. It provides organisations with the tools required to achieve systemic racial equity transformation so that people of all racial and ethnic backgrounds can achieve at their highest levels and live their most empowered and powerful lives.
This keynote will give you the insight into three key conceptual elements underpinning the Courageous Conversations About Race model:
Surfacing the 'undiscussable' and having an honest conversation about race in contemporary Australia

Understanding that the combination of 'whiteness' and 'privilege' contributes directly to race-based inequity and power differentials; and

Utilising the above insights to drive social and cultural transformation within personal and professional areas of responsibility
Which will make you and your organisation:
better at inclusive and authentic leadership

better at including multiple perspectives in key decision making thus avoiding group think

raise racial consciousness and increase cultural competency

more responsive and reflective of the changing demographics of Australia
Glenn Singleton's visit to Australia & key note speech will be very popular so please book early to secure your place, SPOTS ARE LIMITED!

Date: Friday 9 December 2016,
10.30am-11.45pm Key Note followed by Q&A
11.45pm-12.30pm Lunch and networking 
Cost: Free to EEON members; $75 for non-members
Venue: Lander & Rogers
Level 12, 600 Bourke Street, Melbourne
Melbourne, VIC 3000 Australia
Please let us know in advance if you have any dietary or accessibility requirements. Email info@eeon.org.au
ABOUT GLENN E. SINGLETON:
From the US, Glenn earned his bachelor's degree from the University of Pennsylvania and his master's degree from the Graduate School of Education at Stanford University.
Glenn is the co-author of Courageous Conversations about Race: a field guide for achieving equity in schools published in 2005 and author of More Courageous Conversations about Race published in 2012. He has hosted and produced educational programs for television and has written numerous articles on the topics of equity, institutional racism, leadership and staff development. Singleton is an internationally recognised keynote speaker with extensive experience across business, government and education.
The Institute for Courageous Conversations About Race at Unitec is a partnership between Unitec Institute of Technology and the Pacific Educational Group (PEG)
More information about Unitec and the one page flyer for this event can be found at: eeon.org.au 

More information about how you and your organization can benefit from this breakthrough equity and inclusion protocol and framework please contact Matthew Farry PhD, Director ICCAR, mfarry@unitec.ac.nz  Mob +64 21 855 906
When & Where

Lander & Rogers
Level 12, 600 Bourke Street, Melbourne
Melbourne, VIC 3000
Australia

Friday, 9 December 2016 from 10:30 am to 12:30 pm (AEDT)
Add to my calendar
Organiser
We are a forum for anyone interested in diversity, inclusion or equal employment opportunity issues, from CEOs to HR practitioners and beyond.
We aim to provide members with the latest information on current and emerging diversity and inclusion issues through in person events, forums and sharing on social media. Members of EEON are part of a dynamic and supportive network and new members are most welcome. More information about joining EEON, recent articles and info on upcoming events can be found on our website.