Description
CHP is pleased to announce that Senator the Hon Doug Cameron, Shadow Minister for Housing and Homelessness will be Guest Speaker at our Annual General Meeting (AGM).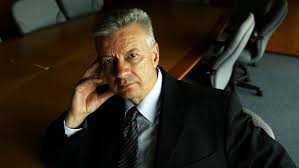 Senator Cameron's address will discuss the current and likely future of national homelessness and housing policy.

In recent times, Senator Cameron has spoken passionately about the need for more investment in social housing and, for a restoration of funding for homelessness services.

During Homelessness Week 2017, the Senator wrote for The Guardian:

"If we are serious about tackling inequality, surely making sure people have a safe place to sleep at night, a secure place to call home, a place to wash and eat, a place to raise a family and be cared for, must surely be a policy priority.

Public discussion of the housing affordability crisis has focused on the challenges faced by first homebuyers in a market rigged against them.

Meanwhile, there is very little discussion of the challenges faced by people experiencing homelessness; people for whom the whole system seems rigged against them. People right at the bottom of the housing market and on whom the failures of our housing system inflict the most pain."

This year's AGM will also feature the graduation of our Peer Education Support Program volunteers, who have worked tirelessly over the past 2 years to enlighten the community and decision makers on homelessness and its solutions.

It's expected to be a rousing event. This event includes celebratory drinks.