Corporate Citizenship Network - SDGs and the Collaboration Conundrum, Melbo...
Description
Join us for a morning of networking, knowledge sharing and breakfast with other business leaders in Melbourne at this special CC Network event with the new CEO of Corporate Citizenship Neil Davy.
Thursday 10th May 2018, 8:00am
SDGs and the Collaboration Conundrum: Fresh Approaches to Accelerate Responsible Business
In recent years, Responsible Business is increasingly being framed within the context of 17 Sustainable Development Goals (the 'SDGs'), designed to tackle the biggest social and environmental challenges over a 15 year period. The SDGs present a unique opportunity for businesses to align their strategy and activities to the needs of society – and in so doing tackle significant global issues.
Effective collaboration between business, government, charities and the third sector is essential to achieving these aims. Yet research suggests less than a third of major listed businesses are engaging in SDGs. So how can we overcome this 'collaboration conundrum' and unlock innovative ideas and solutions that will deliver value for both business and society?
Join us as we explore this challenge at a special Corporate Citizenship Network event which will bring together business leaders and practitioners to discuss the business case, necessary action and example of current best practice in engaging with the SDGs. The event will be chaired by Neil Davy, the new CEO of Corporate Citizenship - a global management consultancy specialising in sustainable and responsible business.
Corporate Citizenship will share international examples of how business have overcome barriers to deliver successful partnerships - internally and externally – that deliver for the business as well as society.

Please note this event is free, kindly supported by Myer, but only open to corporates who are involved in the sustainable and responsible business agenda. Space is also limited so book your place now to avoid disappointment.
With grateful thanks to our hosts Myer.
More about Neil Davy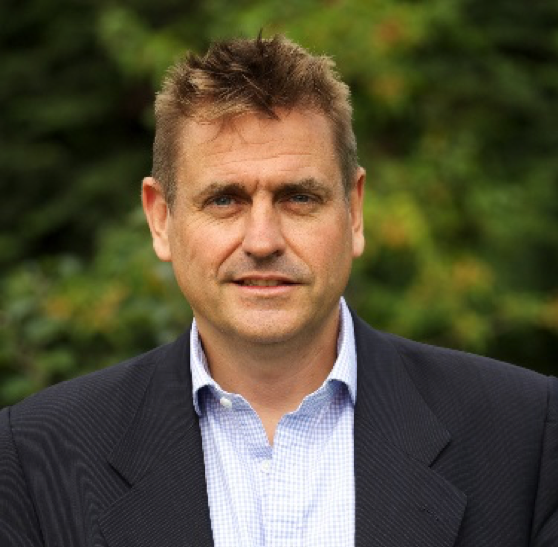 Neil grew-up in Asia where he began his career in international development working with the British Council, UNHCR and Save the Children in Hong Kong at the time of the Vietnamese refugee crisis in the 1990's. He later moved into the marketing services world with WPP and Omnicom operating companies in Hong Kong, Shanghai and Tokyo, working regionally across the Asia Pacific and Australasia before moving to London to take on global client roles with clients including Shell, HSBC and Heineken. He's also worked internationally across a wide range of industries from tech, telecom, FMCG, financial and business services, automotive and fuels.
In 2012 Neil set-up his own consulting practice working with businesses, governments and civil society organisations on cross-sector partnerships that support responsible business sustainable development initiatives.
Immediately prior to joining Corporate Citizenship, Neil was acting CEO of Tomorrow's Company, a London-based think tank specialising in responsible and sustainable business, corporate governance and investor stewardship.