Event Information
Location
ANZ Centre
Level 10
833 Collins Street
Docklands, Vic 3008
Australia
Description
Join us for a morning of networking, knowledge sharing and breakfast!
Informal conversations we've been having with many companies have highlighted an appetite for more opportunities to learn and share amongst corporate responsibility and sustainability professionals.
To that end, we are establishing an informal networking group to meet together periodically throughout the year. The intention is to create a network that is owned and guided by yourselves, the practitioners, with Corporate Citizenship facilitating the get-togethers.
To kick things off, we will be holding the first event, a breakfast briefing, on Wednesday 28 June 8.00am – 9.30am. The session will focus on the Business and Sustainable Development Commission's paper Better Business, Better World and how to engage the C-suite. It will include guest speakers, as well as ample opportunity for networking and breakfast will be provided by our hosts.
With a view to ensuring these gatherings are useful and relevant to participants, we'd welcome your thoughts in this first session (and following sessions!) on how you might want this network to function, and any topics of interest for future discussion.
We look forward to seeing you there.
The CC Team
Please note this event is free, kindly supported by ANZ, but only open to CSR and sustainability professionals within corporates. Space is also limited so book your place now to avoid disappointment.
with grateful thanks to our hosts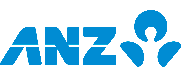 Date and Time
Location
ANZ Centre
Level 10
833 Collins Street
Docklands, Vic 3008
Australia