CORNUCOPIA 2021 is a two-night LGBTQ cultural, music & dance festival experience celebrating NYE & beautiful Dyambrin (Tamborine Mountain)!
About this event
CORNUCOPIA NYE 2021 is an inclusive two-night night LGBTQ cultural, music & dance festival experience celebrating NYE & beautiful Dyambrin (Tamborine Mountain)!
After the super special inaugural CORNUCOPIA NYE 2020, CORNUCOPIA returns to the iconic Eagle Heights Hotel this NYE 2021 as a fab, fun, safe & inclusive two-night LGBTQ community cultural, spiritual, performance, music & dance festival experience.
Atop beautiful rainforested peak Dyambrin (Tamborine Mountain) amongst luscious surrounds, CORNUCOPIA NYE 2021 will feature a highly entertaining cabaret show appropriately named Queer Quabaret with many talented performers throughout a delicious dinner service on the evening of 30 Dec. The night will be topped off with super chill, cool & funky DJ sets spun by SLO DOLIO & GOAT SPOKESPERSON.
The following night 31 Dec aka NYE 2021 will again feature a fabulous dance party with stunning audiovisuals plus spectacular views to the Gold Coast, showcasing super special & talented queer DJs JACK HARDMËN & MATT VAUGHAN & closing with none other than the legendary DJ duo STEREOGAMOUS direct from Sydney!
Join us on the magickal 36 hour journey celebrating NYE & togetherness that is CORNUCOPIA NYE 2021.
IMPORTANT INFO:
Please present your ticket to collect your special CORNUCOPIA NYE 2021 wristband from Eagle Heights Hotel anytime from 10am to 10pm on 30 and 31 Dec 2021. Keep your wristband on at all times as it allows you to freely come & go from the LGBTQ safe space venue from 2pm 30 Dec 2021 through to 2am 1 Jan 2022.
Eagle Heights Hotel has accommodation on site all exclusively for CORNUCOPIA guests & has very kindly offered special tailored packages for you to choose from. Please call the friendly staff on (07) 5545 3388 for more details & to book your accommodation.
Dyambrin (Tamborine Mountain) also boasts a very wide range of alternative accommodation options to suit all lifestyles, needs & budgets. If you decide to stay elsewhere on the Mountain, please email us at kx76productions@gmail.com your accommodation address & it will be added as a stop on the complimentary continuous afternoon/evening/night fruity loop shuttle bus route that was such a huge hit last year! Please ensure you are appropriately attired when entering & leaving the venue.
CORNUCOPIA & Eagle Heights Hotel are strictly 18+ as well as wheelchair accessible & COVID-safe. CORNUCOPIA is also a sustainable event where recycling is encouraged & facilitated & carbon emissions will be offset once again with a welcome donation to Tamborine Mountain Landcare that works very hard restoring disturbed rainforest on Dyambrin (Tamborine Mountain).
Come & welcome 2022 in style & safety with friends old & new at CORNUCOPIA NYE 2021!
Tickets (including NOTAFLOF): https://cornucopia2021.eventbrite.com.au
Ticketholders who may find themselves in the unlikely position of being in COVID locked down area at the time of CORNUCOPIA NYE 2021 and/or are unable to enter Queensland for COVID-related reasons will be fully refunded soon after the event upon request.
Facebook: https://www.facebook.com/CornucopiaOz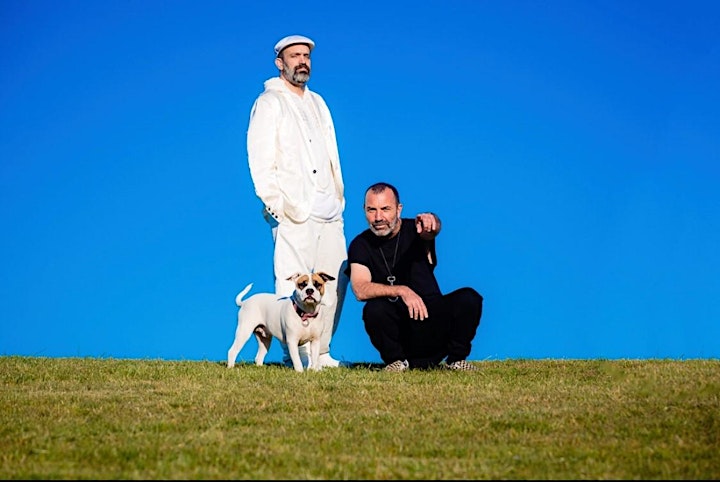 Organiser of CORNUCOPIA 2021: The LGBTQ+ NYE Festival on Dyambrin (Tamborine Mountain)!