Description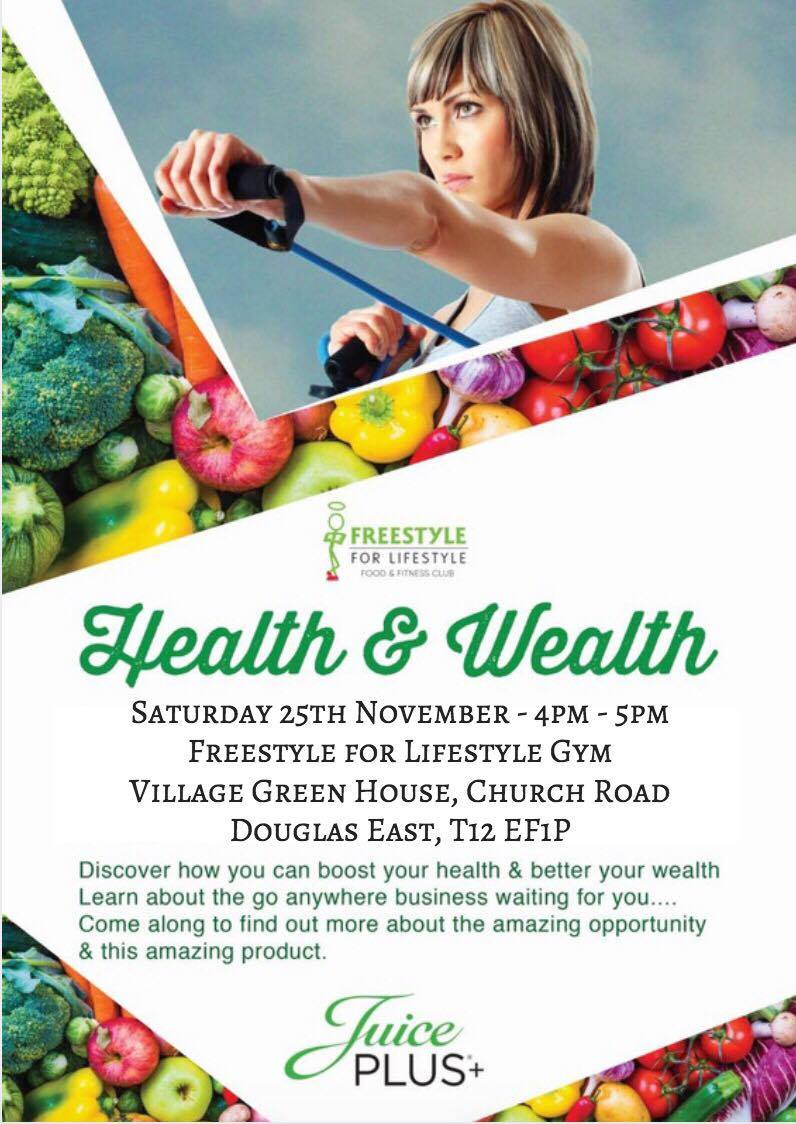 Come join us and learn all about how to take control of your health through understanding the importance of whole food nutrition on the body & how you can reach your full potential.
You will hear some inspiring stories of how others have greatly impacted their health through our whole food products.
You will also learn how you can become part of our mission to helping impact the health & lifestyle of so many others around Cork.
We are on a mission for 2017 to make an impact on 1000 peoples lives through educating them on whole food nutrtion and showing them how they can start to live a life of more fullfillment and happiness.
Register below.