Description
Corian Healthcare
This workshop will enhance the education of architects and designers in their design and documentation of DuPont Corian® Solid Surfaces in Healthcare environments, and this information translates to other design applications. To find out more about Corian® visit the CASF website.
Learning Outcomes
How and where Corian® solid surfaces can assist in hygiene control
Specifying – aspects for specifiers and designers to consider
Eco performance of Corian® and its Greenstar contribution
Importance of using correct adhesives, fabrication and installation techniques
DuPont™ Corian® high-tech solid surface was created to offer a higher performance alternative to conventional surfacing materials, it is now internationally recognised for its value to the world of design and architecture. Corian® is renowned for exceptional versatility, beauty and almost limitless applications for residential, public and commercial environments, both indoor and outdoor. Corian® embodies the spirit of endless evolution, built on world-class expertise in science, technology, marketing and an enviable heritage of genuine innovation.
Guest Speaker: Ryan Clarke, Queensland Business Development Manager
About the Guest Speaker:
Ryan has been in the building materials space for 17 years, servicing the commercial and residential specification and builder segments. He has been with Corian for 2.5 years and whole heartedly believes in this product. He loves delivering to the market exciting opportunities that Corian offers.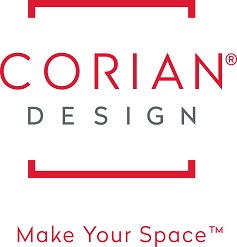 Competency: Design
Knowledge Domain: Regulatory

---
Not a Member? Want to get exclusive discounts and perks? Click here to Join
For more Queensland CPD events, please click here to go to our website
Have a CPD Topic you want covered? Email us!qld@architecture.com.au
---
Contact:
Australian Institute of Architects
Queensland Chapter
70 Merivale St
South Brisbane
T| 07 3828 4100
TERMS & CONDITIONS: 1. The Queensland Chapter has the right to cancel or alter the dates, pricing, speakers or venue of an event that has been created by the Chapter. 2. No refunds . 4. People attending in replace of the registered person must pay the ticket fee associated with their membership type. 5. Please note that start and end times are an estimation. Some seminars may finish earlier or later than the proposed time.
Ryan Clarke

Corian Design

Queensland Business Development Manager