Description
CORANGAMITE RURAL WOMENS FORUM
Connect - Share - Learn - Inspire
The Corangamite Rural Womens Forum is a one day event that features an interesting and diverse program, showcasing 13 local Corangamite women presenters, local food, and the heritage listed Barwon Park Mansion.
The forum has been organised by local rural women, for local rural women through the Corangamite Rural Womens Network.

The event is open to women from the Corangamite CMA region, which includes Ballarat, Geelong and the Bellarine, along the Great Ocean Road to Peterborough and the Otways.
If you are outside of the region, please contact us to discuss your interests.
Your $20 ticket includes
attendance at the one day forum with presentations and a panel discussion

morning tea, lunch and afternoon tea

optional Barwon Park Mansion tour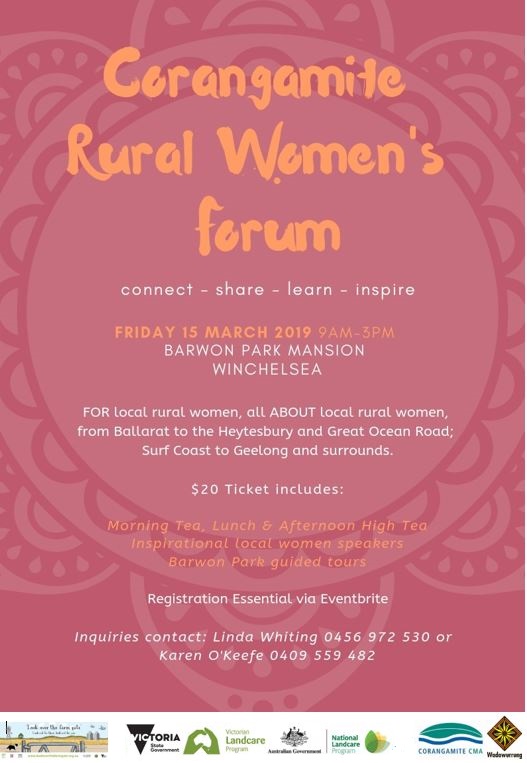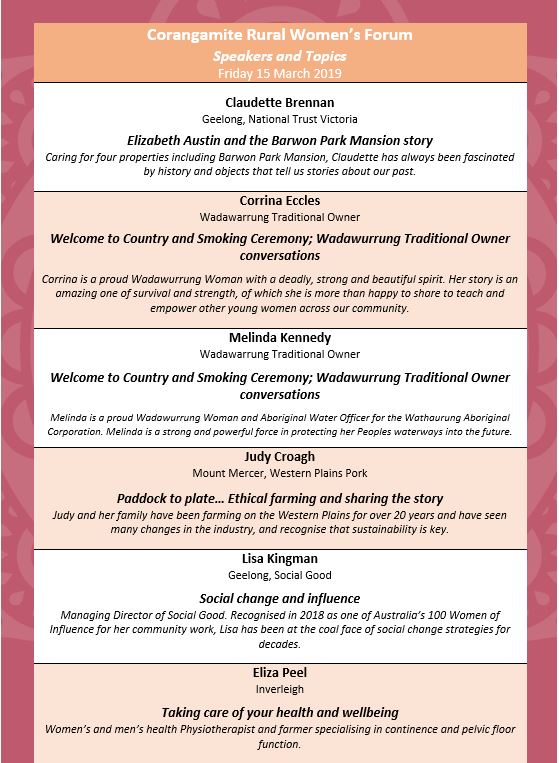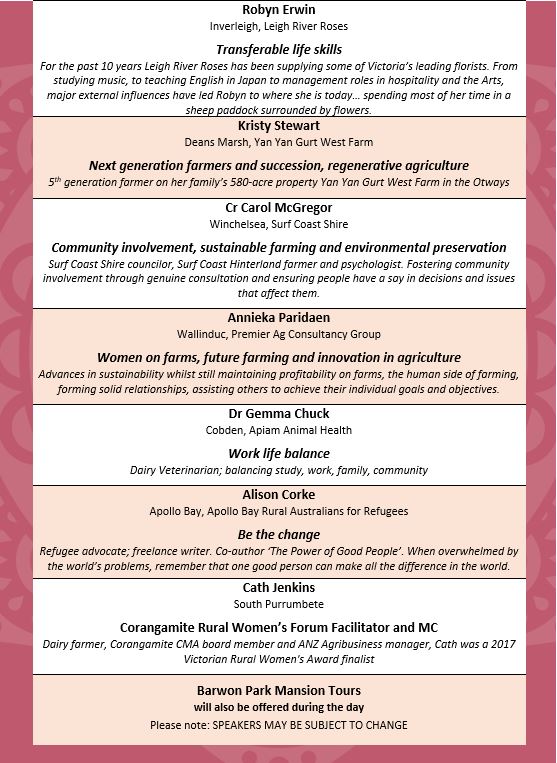 Event contacts:
Linda Whiting: 0456 972 530 whitfieldfarm@bigpond.com
Corangamite CMA Regional Agriculture Landcare Facilitator - Karen O'Keefe: 0409 559 482 karen.okeefe@ccma.vic.gov.au
Please note: In the event of a code red day - this event will be postponed to a new date