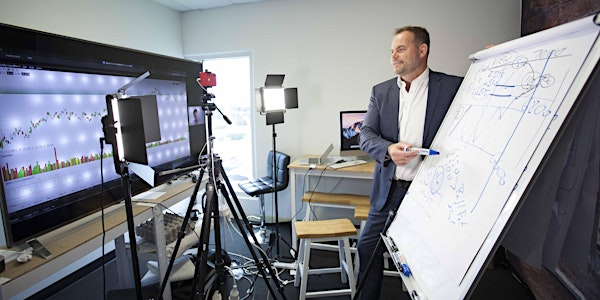 Copy of Cashflow on Demand - Learn how to Invest in the Stock Market (M)
Discover how you could be generating an immediate and upfront income on the Stock Market with Australian Investment Education.
About this event
COMING TO THIS TRAINING COULD BE YOUR BEST INVESTMENT DECISION YET
Discover how you could be generating an immediate and upfront additional income from the Stock Market, with no previous experience using this time-tested investing strategy. We have trained thousands of everyday people how to do this – if you are brand new, chances are you will learn this quicker than more experienced investors who may bring with them the baggage of their previous stock market losses, using different strategies. So if you have no previous experience, you are going to love this strategy. If you have experience, you are about to enjoy one of the biggest breakthroughs when it comes to investing, which we are sure, will help you with your current investing! By following our system, you could be live and in the market, with confidence, generating your first income within just 30-60 days.
In this engaging, fun, live presentation, you are going to see exactly how you can get started with your investments, through our fully structured step by step, paint by numbers process. You don't need hundreds of thousands of dollars to make this work, you just need the process, and that is exactly what we will share with you live on the night.
How you can tilt the odds, almost "unfairly" in your favour
Why most people who are speculators in the market lose their money
How to get paid just for time passing by 
Learn exactly how and why we manage risk, giving you the peace of mind that lets you sleep at night
The strategy that will help you earn additional income, paid up-front even if the stock market moves sideways or down
How to Avoid the "Fatal Three Traps" that crush most newbie investors and how you can actually target those to help you bank additional profits?
Enjoy the precise method we use to pick shares that offer the best possible potential
If you have lost money on the stock market in the past, why that happened and how you can avoid making the same mistake again
Join us at this training workshop and learn how you can use this strategy for yourself.
JUST EARNING A PAYCHECK WILL NOT BE ENOUGH
Let's face it, it doesn't matter how much you earn, and who has job security these days anyway?
After the tax man has had his slice, you've taken care of the groceries, the electricity bill, car, and childcare, there is never much left over, and these are just the bare necessities.
Add in some lifestyle, a holiday, a few nights out and most people are really struggling, financially.
AND WHAT ABOUT SAVING?
And forget about saving – a measly 2% per year interest, on your cash at the bank, which after tax and inflation means you are going backwards and getting left even further behind.
THESE ARE SOME OF THE FINANCIAL CHALLENGES OUR MEMBERS HAVE FACED BEFORE WE TRAINED THEM• Your bills swallow most of your income, causing you stress• To earn more income means more work and less time at home with the family• You think about money and money worries and it is stressing you• That horrible frustrating feeling of being left behind, while others seem to get ahead• Your savings are not growing, in fact they are shrinking compared to the cost of living• You have tried other types of investing in the past and they haven't worked out for you And then there is retirement…
YOUR RETIREMENT FUNDS
Not having enough in your pension, or generating enough income from what you have, often means people are left unable to afford to live a lifestyle they want in retirement. We aren't talking a new yacht, just getting by on the basics. And yet with some simple changes right now, the future can look very different.
SO SOMETHING HAS TO CHANGE…Take a couple of hours to check out exactly how you could be doing something that will help you for the rest of your life. Something which will give you the opportunity for extra income, without investing a whole bunch of time. After all, if you do want more income and are looking at investing to help, then make sure you get it right first time.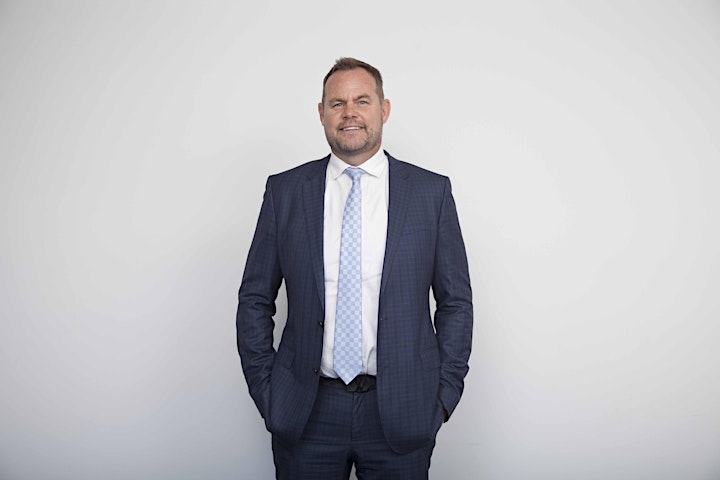 ANDREW BAXTER
CEO | FOUNDER AUSTRALIAN INVESTMENT EDUCATION
Join professional trader and Industry Icon, Author and Educator, Andrew Baxter for a lively, fun evening where he will teach you how to generate an immediate and up front income from the stock market.
This is not a new strategy, it's definitely not Bitcoin, in fact it's been around since the early 70's and the big guys use it to generate Millions yet most smaller investors have never even heard of it.
The secret to why this strategy really works is because it's possible to generate regular and upfront income and to manage the downside risk, giving you the ability to sleep at night, while your money is working for you.
And let's face it, we all want that! What's more you can make money when the market goes up, sideways or even down, making this a unique approach that any savvy investor should look at.
Best of all, you can do all of this in under 60 minutes a month, and once you follow our system, duplicate the process over and over again.
Join us at this Trading and Investing training workshop and learn how you can use this strategy for yourself.