Description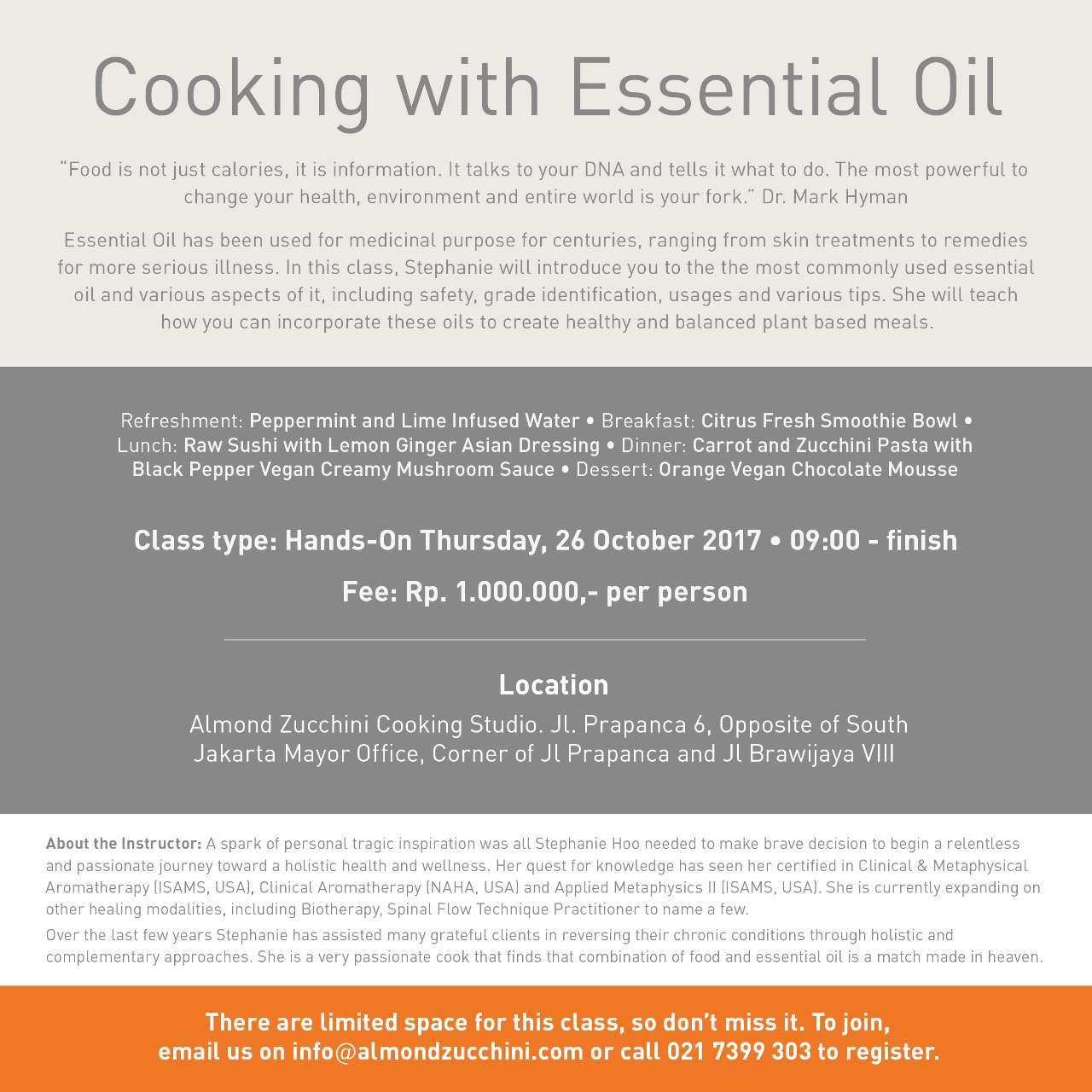 Essential oil has been used for medicinal purpose for centuries, ranging from skin treatments to remedies for more serious illness. In this class, Stephanie will introduce you to the most commonly used essential oil and various aspects of it, including safety, grade identification, usages and various tips. She will teach how you can incorporate these oils to create healthy and balanced plant-based meals.


1. Refreshment : Peppermint & Lime Infused Water
2. Breakfast : Citrus Fresh Smoothie Bowl
3. Lunch : Raw Sushi with Lemon Ginger Asian Dressing
4. Dinner : Carrot & Zucchini Pasta with Black Pepper Vegan Creamy Mushroom Sauce
5. Dessert : Orange Vegan Chocolate Mousse


Almond Zucchini Cooking Studio
Jl. Brawijaya VIII No 6A (opposite Kantor Walikota)


Hands-on


Thursday, 26 October 2017


09:00 - finish

There are limited space for this class, so don't miss it. To join, email info@almondzucchini.com or call 021-7399303 to register.