Cooking with a Conscience: Beginners Social Ethical Cooking Classes Sydney
Event Information
Refund Policy
Contact the organiser to request a refund.
Eventbrite's fee is nonrefundable.
Sydney Cooking Classes for a Cause | Learn to make mouth-watering dishes from scratch and help feed those in need in your community
About this Event
BONDI SOCIAL COOKING SCHOOL March - May 2021
Sydney Cooking Classes for a Cause
Learn to make mouth-watering dishes from scratch and help feed those in need in your community
Bondi Social Cooking School is a start-up social enterprise providing laid-back, fun & sociable cooking classes with a conscience.
Bringing people together to create social connections and learn new skills, while giving back.
Proceeds go to supporting the community and local charities, while the meals you make go directly into the hands (and mouths) of those in need.
You eat, they eat.
Do good, feel good ....
MAKE GOOD!
COMING UP
11TH MARCH - 6.45PM
Shashuka & Middle Easter Traditional dishes, with guest chef, SHUK Bondi's German Sanchez - Separate ticket link here
15TH APRIL - 6.45PM
Beginners Indian Cooking Class with guest chef, Nisha - back by popular demand! Learn to make Punjabi dishes a mouth-watering vegetarian chickpeas Curry and Aloo Paratha bread.
22ND APRIL - 6.45PM
Moroccan Tagine with Barramundi *- Learn to make this flavoursome, versatile favourite while feeding those in need. This week is also YOUTH WEEK! BSCS will be proudly supporting one of our favourite charities in raising funds to support youth mental health. Proceeds will be donated.
*Vegetarian / Vegan option available
6TH MAY - 6.45PM
Vegan Spaghetti & Pasta Shaping with fresh-made, Meat-Free 'Mince', and veggie sauce. Perfect winter warmer for cold nights, nourishing and delicious.
20TH MAY - 6.45PM
We're thrilled to announce our first partnership with Bondi Beach Babes! Built on the values of friendship & connection, "Bondi Beach Babes was formed on the basis of inclusion for women in and around the Bondi area. We sit strongly by ' in a world where you can be anything, be kind' " - BSCS 100% shares in this ethos of bringing people together to create supportive and social connections. Join us for some #girltalk on the 20th May.
HOW DOES IT WORK?
It goes like this:
Come along, have a laugh, meet new people, learn a new skill, create something delicious, taste your masterpiece, then donate the meals you've made to those less fortunate, as we partner up with some very special local charities, helping us distribute your dishes (that day) to members of your community who need it most.
WHAT'S INCLUDED?
Drinks on arrival and throughout, wine, beer, soft refreshments
Snacks on arrival and nibbles throughout
2.5 hour cooking class with our enigmatic chefs
Step-by-Step coaching
Fun, laid-back history of the dishes you're making
Relaxed, sociable environment
Music
Taste your creations
Group photos
Take-home recipe card
You do good! Donate your food to those in need
Option to take home as much of your creation as you'd like to keep
Box up and donate meals to those in need, knowing that your efforts have supported those less fortunate! *See below
WHO DOES IT GO TO HELP?
We help you package up the meals you make to give to the homeless, working with our fantastic charity partners (including the Salvo's, Canice's Kitchen, Plates4Mates, OBK) to distribute them on our behalf straight into the hands (and mouths) of those in need after the class, putting 'doing good' into action, in real time.
Alternatively, you're welcome to take your boxed meals with you to distribute within your community yourself, or to donate them directly to a charity you support.
The Covid-19 pandemic has seen a huge spike in food scarcity, and we know there are many other groups doing fantastic work in this space, and needing additional meals. We know a lot of them, but if there's any cause in particular you'd like us to get in touch with, let us know and we'd be delighted to reach out to them.
PHOTOS FROM OUR LAST EVENTS
MORE INFO
Email us at info@bondisocialcookingschool.com.au
**Please note, we are Covid-Safe and have an approved Covid Safety Plan we adhere to strictly, the safety of our guests and staff is our utmost priority. For further information or with any concerns, please contact our team
*** Events are unfortunately not gluten free and the premises that we are working in might have traces of gluten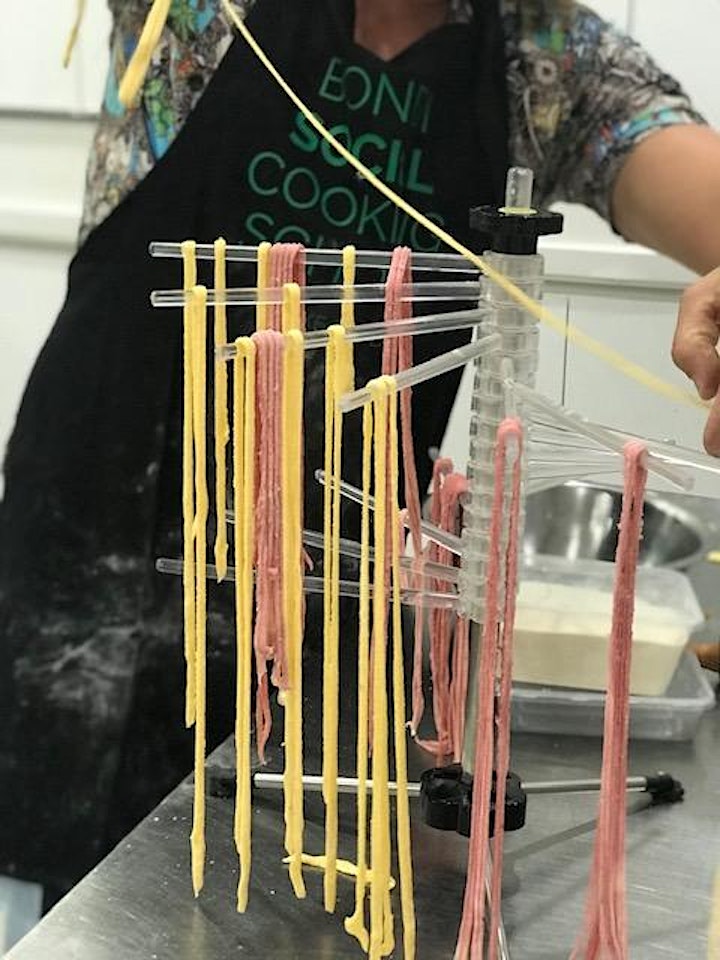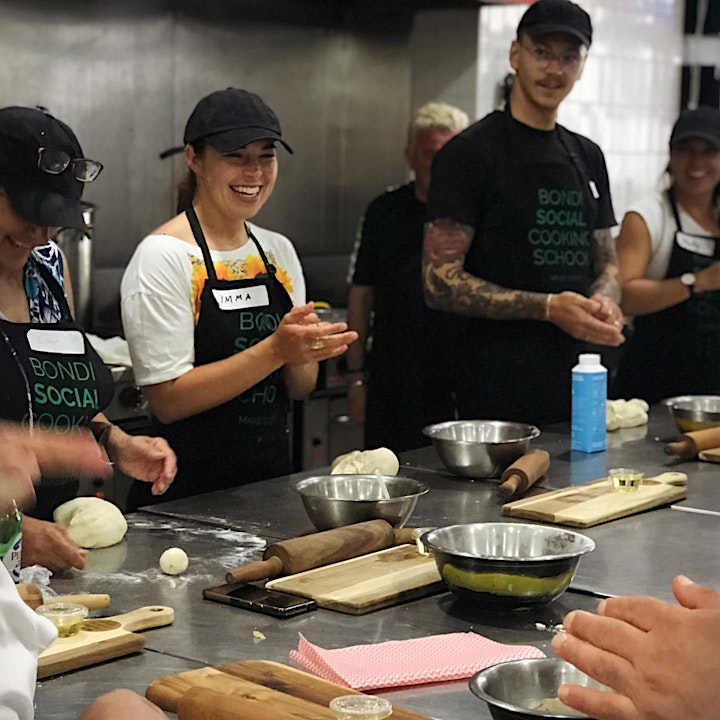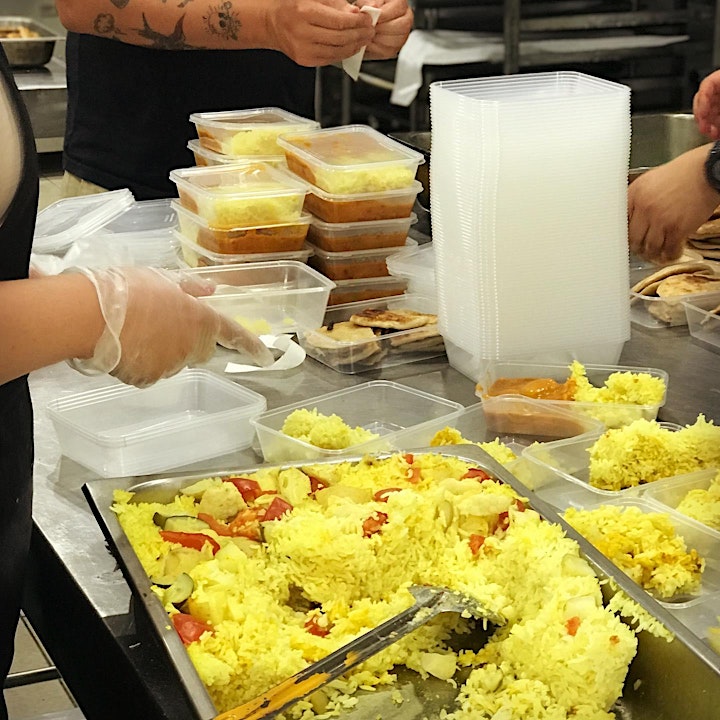 Date and Time
Location
Refund Policy
Contact the organiser to request a refund.
Eventbrite's fee is nonrefundable.