About this Event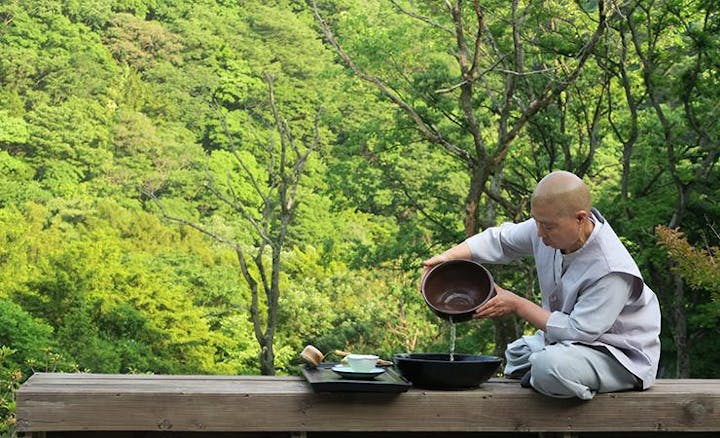 Jeong Kwan Sunim is the Abbess of a Hermitage at a Buddhist Temple in South Korea. Featured in Chef's Table Season 3 by Netflix, Buddhist nun, Jeong Kwan approaches cooking with a spiritual approach. Her unique and holistic meal prep practice astonishes even the world's most top-notch chefs.
Jeong Kwan Sunim will be visiting Australia to participate in the Sakyadhita International Buddhist Conference - a gathering of more than 800 participants from across the world. Jeong Kwan has offered her time to help raise funds for the Conference - which offers sponsorship to many of the attendees coming from Asian countries.
Jeong Kwan Sunim will offer a Cookery demonstration and serve lunch.
We are honoured to host Jeong Kwan Sunim here in Vivcourt on Saturday June 22nd
We invite you to join us for this unique event.
New York Times Journalist, Jeff Gordinier described her food as follows
Kwan's lunch left me humbled and exhilarated. Here were compositions on the plate that were so elegant they could've been slipped into a tasting menu at Benu or Blanca and no one would have batted an eyelash. Here were flavors so assertive they seemed to leave vapor trails on the tongue. Somehow, all of it was vegan.
Jeff traveled to her Temple in Korea to experience her food, we saved you the journey and invited her here.
Spaces are limited so please book soon.
Concessions available, please enquire.