Launch of the Conviction Politics project's online hub, with music, documentary screenings, and talks
About this event
Conviction Politics explores the story of radicals and rebels transported as political convicts to Australia. This international digital history project is proud to launch its centrepiece: an online Transmedia Hub and a sequence of short documentaries. Using a mixture of compelling animation, live action and music, the documentaries tell the stories of democratic reformers, labour protestors, and revolutionaries exiled as political prisoners to Australia in the late 18th and 19th centuries.
The Hub will be formally launched by ACTU Secretary Sally McManus at the Monash Media Lab, a cutting edge digital media and production facility in Monash's School of Media, Film and Journalism.
The launch event will showcase several documentaries, animations and songs developed by award-winning media production partner Roar Film. Finally, a panel discussion featuring several of the project's researchers will explore this shared history of struggle with lessons for today.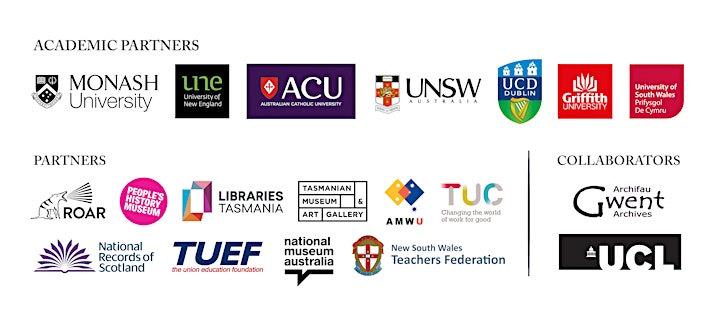 Organiser of Conviction Politics: The Convict Routes of Australian Democracy