Conversation: Vo Trong Nghia Architects' Green Ladder
Description
Please join Asia Pacific Design Library for an intimate conversation with the people who have brought the remarkable Green Ladder structure to State Library of Queensland.
Sherman Contemporary Art Foundation (SCAF), in partnership with multi-award winning architectural firm BVN, is pleased to present Vo Trong Nghia Architects' Green Ladder as Asia Pacific Architecture Forum's cornerstone structure.
The evening will provide an insight into the rationale, inspiration and design processes behind this significant work. SCAF's Executive Director, Dr Gene Sherman, will moderate the discussion between Vo Trong Nghia, Brian Donovan and Prof. Sandra Kaji-O'Grady.
When:
Thursday 3 March
6:30pm for 6:45pm start until 8pm
Where:
SLQ Gallery, Level 2, State Library of Queensland
Moderator:
Dr Gene Sherman AM, Chairman and Executive Director, Sherman Contemporary Art Foundation
Gene was formerly Director and Proprietor of Sherman Galleries, representing major artists across Australia and the Asia- Pacific region (1986–2007). She is Adjunct Professor, UNSW Art & Design (formerly COFA); inaugural patron of the MAAS Centre for Fashion; a board member of the Australian Institute of Art History (2013); and a member of the Sydney Contemporary Advisory Council (2014). Gene is Co-Chair of the Tate Asia-Pacific Acquisitions Committee; a member of the International Association of Art Critics; and an Asialink Asia Literacy Ambassador. Gene's awards include the Chevalier de l'Ordre des Arts et des Lettres (2003), Doctorate of Letters honoris causa (University of Sydney, 2008), Member of the Order of Australia (2010) and the B'nai B'rith award (2014).
Panellists:
Vo Trong Nghia, Director and Founder, Vo Trong Nghia Architects
Vo studied architecture in Tokyo before returning to Vietnam to practise as a registered architect, establishing Vo Trong Nghia Architects in 2006. Through a series of award-winning projects, Vo has developed a sustainable architectural approach integrating inexpensive, local materials and traditional skills with contemporary aesthetics and modern methodologies. He has received many international prizes and honours, including the FuturArc Green Leadership Award (2015); the World Architecture Festival Award (2014); the Architects' Regional Council Asia (ARCASIA) Award (2014); and the World Architecture News 21 for 21 Award (2012). In 2012, he was elected 'Architect of the Year' by Vietnamese architecture website Anshui.com. Besides running his architectural practice, Vo has continued to be involved in architecture at a grassroots level and has been teaching architecture at the Nagoya Institute of Technology, Vietnam, since 2011.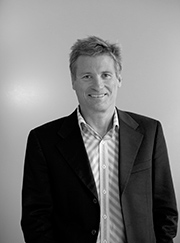 Brian Donovan, Principal, BVN
Brian is well regarded by his peers and in industry at a national level as an innovative and progressive design leader. He is an Adjunct Professor at the University of Queensland School of Architecture and has a Masters in Architecture from RMIT, where his research distilled the essential role communal spaces play in all building types. Brian is rigorous in working across all scales and building typologies, including institutional, cultural, public, commercial and single and multi-residential buildings, as well as master planning. Brian's experience in bringing clients to value design focused projects makes him sought after by advisory groups and panels seeking strategic direction. In October 2012, Donovan Hill joined with BVN to form BVN Donovan Hill, continuing the commitment to offering design focused architectural services that began with the establishment of Donovan Hill in 1991.
Prof. Sandra Kaji-O'Grady, Head of School and Dean of Architecture, University of Queensland
Sandra's research is focused on the transfer of ideas and techniques between contemporary fine arts and architecture, and architecture and the experimental sciences. Her work has been published in leading journals and she has won several research grants from the Australian Research Council (ARC), including a Discovery Grant for 'From Alchemist's Den to Science City: Architecture and the Expression of Experimental Science'. Sandra was a Visiting Fellow at the University of Edinburgh (2012) and has presented her research widely. Her own artwork investigating serial systems using pianola rolls and commercial-paint samples has been exhibited in Singapore and Australia. Sandra has been a member of the ARC College of Experts (2010–11), reviews submissions for scholarly journals and sits on the editorial boards of Architecture and Culture, Studies in Material Thinking and Architectural Theory Review. She regularly contributes as a critic to Architecture Australia, Architectural Review Australia, Monument and Artichoke.
Header image: Vo Trong Nghia Architects Green Ladder, 2016, concept render. Commissioned by Sherman Contemporary Art Foundation. Image courtesy the architect.
Places are limited and registrations are essential.

Please be advised that your financial institution may incur an additional processing fee. Cancellations will be accepted up to 48 hours prior to event commencement.