Being Heard and being Herd
About this event
Choose to Challenge
What does that mean?
You have probably come across "Never the farmer always the farmer's wife" or "Can I speak to your husband" (because he must the owner/boss) or many other examples of gender based bias. It works the other way too of course where a profession is generally considered "female". A female doctor and a male nurse for instance – some people are confused by that.
Of course there are also issues that go deeper than that such as the silence around sexual harrasment.
Such things will not change in our communities unless we "choose to challenge" them which was the theme for this year's International Women's day.
We are responsible for our own thoughts and can choose them every day to challenge and call out gender bias and inequality. We are more powerful when we choose together as a community.
Join us for our Conversation in the Paddock where we will discuss how we can challenge gender bias in our community for the benefit of ourselves, for our daughters and our daughter's daughters. Breaking down gender bias is for the benefit of our whole community.
We will celebrate our stories and achievements; look at ways we can influence behavior and challenge bias in our communities.
We will be joined by our equine guests who will lend their energy and perspective to this nature based conversation.
There is no riding involved, you do not need any horse experience to be involved. You will be able to choose how much you want to interact with our guests directly. If you do choose to approach the horses other side of the fence you will need to be wearing safe closed in shoes.
Morning Tea and Refreshments are provided but due to Covid restrictions we are asking you to bring your own lunch.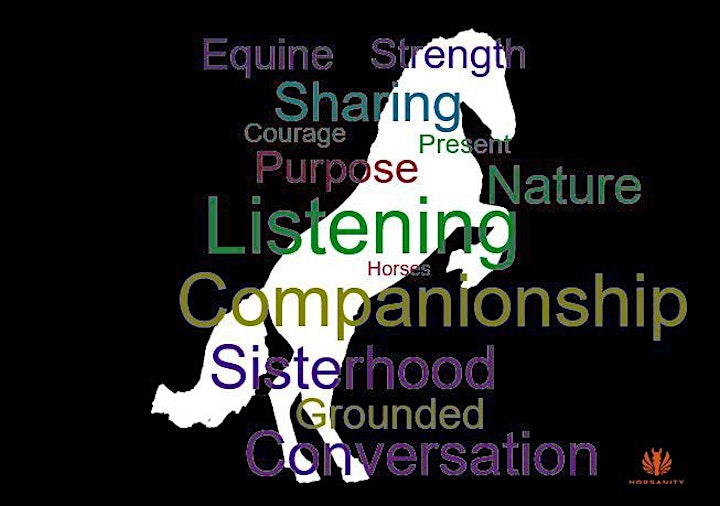 Organiser of Conversation in the Paddock -Choose to Challenge
Horsanity is a specialist in personal and professional development through creative experiential workshops involving working with horses. Our human faciltators have a background in business and executive coaching and our programs are desigend to support individuals and teams to build self awareness, trust and increased emotional agility.