Description

A creative and interactive workshop for businesses, exploring social media and content planning ideas and challenges.
At the end of the workshop you will walk away with a defined social media and content strategy, and an actionable plan. And it will be fun! There will be coloured sharpies. There will be snacks. There will be big sheets of paper!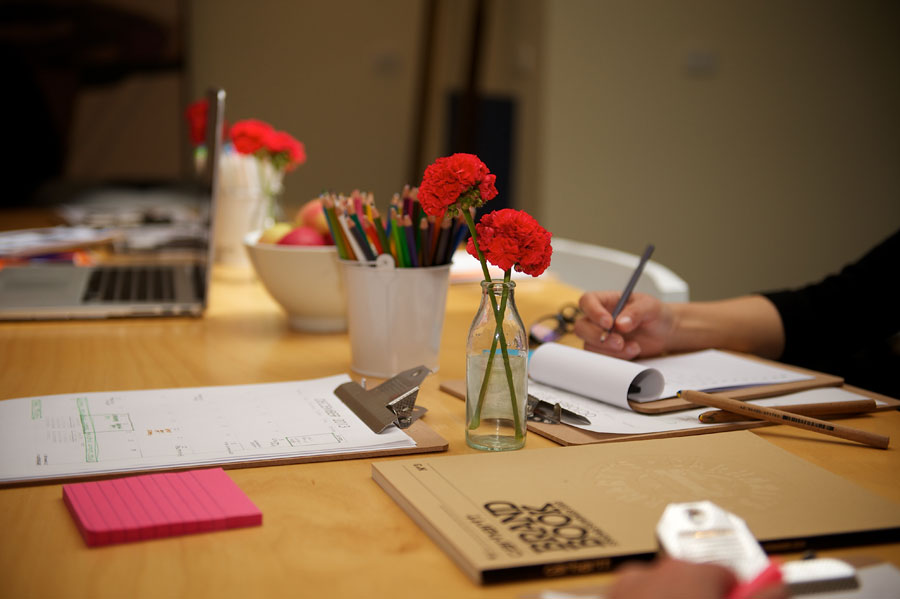 THE WORKSHOP
Topics include:
:: Identifying your 'why' and understanding how critical it is to building your digital tribe
:: Knowing which social platforms are right for you
:: Nailing your content marketing mission
:: Identifying customer personas
:: Finding you content themes, brand stories, and understanding the content people crave
:: Content audit to discover what you already have at your finger tips
:: Developing a content calendar
:: Tools for managing & measuring social media
:: Q&A session for specific questions
Numbers are limited to ensure each attendee has their specific needs catered for.

WHO IS IT FOR?
You're likely to be a small to medium business, with a wholehearted, creative and curious entrepreneurial spirit at its core. Maybe you're already using some social media platforms but would like a more structured, organised approach to your efforts. Maybe you'd like to understand how you could better utilise your existing content across different platforms. Maybe you're just at a bit of loss as to where to start and would like to create a map to guide you on your content marketing and social media journey. Maybe you've got a bunch of questions and want to hang out with peeps that can answer them. Come learn, engage and plan!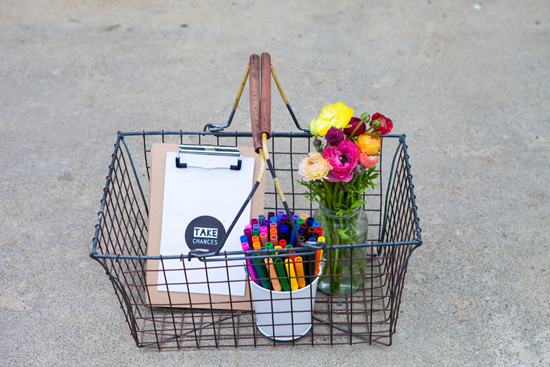 FAQs
Q: Will I need to bring a computer?
A: No. This isn't a workshop that has you sitting in front of a computer. This workshop is about learning, thinking, creating and planning in a hands on way. We find that it's the time you spend away from a screen that allows you to stop and reflect, organise your thoughts and be creative. If you'd like to bring your computer or iPad you're more than welcome to, but is isn't required. (Please not there is no internet access available at the venue).
Q: What will I get out of it if I'm already using social media?
A: Most of the businesses we work with already have some approach to social media or content marketing. But what they lack is a strategic approach and plan to their efforts, which often results in feeling like they're not quite sure what they should be posting, and feeling disorganised in their execution. We'll help you with both of these things, so you walk away with an actionable plan.
Q: What could I bring?
A: Any marketing documents or plans you already have relating to your business (don't worry if you don't have any), any examples of social or content campaigns you like, any insights around your current social and content activities, a list of questions you'd like answered.
Q: What kinds of things will we be doing?
A: The workshop will be very hands on, and will have you working through a series of mindmaps, checklists, worksheets and calendar templates. And of course, you'll also have the opportunity to ask specific questions throughout. The numbers for the workshop are limited to a small group (less than 15) to ensure everyone has a chance to get the most of the workshop. The aim of the workshop is to have your social media strategy documented and content calendar planned for the next 6 months, so that you feel more organised and purposeful in your social media efforts.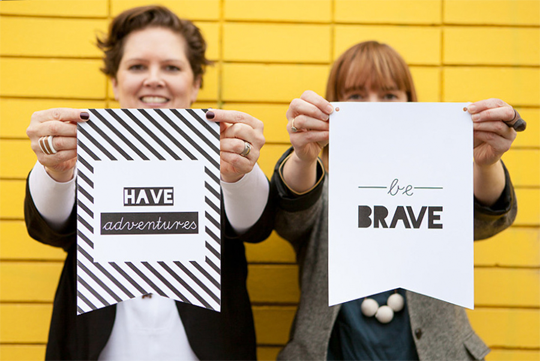 KIN STORIES
Absolutely wonderful day full of creativity and solid information about creating social media content. Even better - the day was fun and a great opportunity to connect with others in this space like me!
Kristy Plumridge, Co-Founder, Friends Gather Round
Highly recommend for start-ups like myself - has "de-mystified" the social media. Still a long way to go but great start!
Lisa Tadich, Founder, Inside Concepts
Belinda and Kylie were great - inspirational, relatable and knowledgable!
Catherine Miller, Marketing, Australian Made Campaign
For everyone who has an inkling that they should be doing more but feel like they don't have the time or the resources – this is a great springboard to plan your attack. (Although I suspect that this is just the beginning…)
Jen Stumbles, Director, Eco Outdoor
The Workshop has been very beneficial for my small retail business. Fun and motivating!!
Kaz Lee, Owner, Childplay
Excellent, fast paced workshop that has generated lots of new ideas.
Jo Smallacombe, Senior Marketing Communications Specialist, Telstra Wholesale
I thoroughly enjoyed the workshop. Kylie and Belinda were incredibly engaging and generous with sharing their stories and advice. Highly recommend the workshop for anyone serious about content marketing.
Selena Theol, Senior Marketing Communications Specialist, Telstra Wholesale
I can thoroughly recommend this course. It was full of excellent advice and highly useful insights. Kylie and Bin presented this course in an interesting way and it was an incredibly worthwhile experience.
Robyn Foyster, Publisher, thecarousel.com
From my initial contact with Kylie Lewis about her Social Media workshop, to attending on the day, I found her energy and enthusiasm for social media and community absolutely infectious. Both Kylie and Belinda shared such valuable advice from their gathered experience, and their skills and knowledge were presented in a fun and thought provoking manner. I would love to attend any of their additional workshops in the future and can't wait to get to work on Monday to put everything I learnt to use!
Georgy Bromley, Marketing Co-ordinator, Armadillo & Co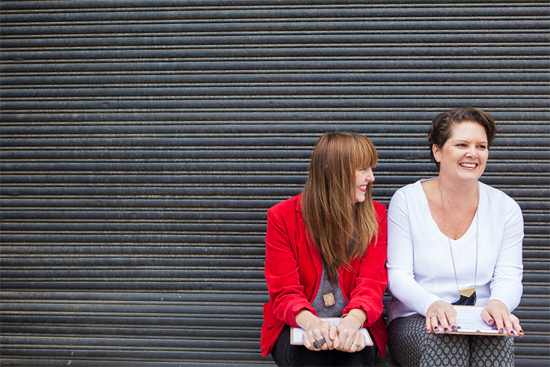 THE PRESENTERS
Kylie Lewis, founder, Of Kin
With 15 years of online sales, web project management, digital and content marketing for leading Australian brands behind her, (most recently as digital strategist for kikki.K) Kylie now coaches design orientated businesses interested in starting, evolving or organising their approach to content marketing and social media in a fun, empowering, creative and practical way.

Belinda Langler, founder, The Inkling Effect
Belinda has more than 15 years digital marketing experience working with some of Australia's best known online brands including Yellowpages.com.au, WhereIs.com.au and CitySearch.com.au. She has a deep understanding of the needs of small businesses from over 5 years management of Yellow Pages digital product innovation across websites sand social media.
MORE INFORMATION
Please feel free to contact:

Belinda :: 0414 477 445
Kylie :: kylie@ofkin.com | 0411 691 723
Organiser of #ContentKin: Social Media & Content Marketing Workshop (Melbourne)
Of Kin is a collective of passionate business therapists, change catalysts, courage builders and creative digital strategists.
Kylie Lewis, founder, Of Kin
Having worked across five tech startups, headed digital teams and agencies, and completed training as an internationally accredited executive and wellness coach, Kylie now has her own consultancy, Of Kin.  Combining her forever curious mind, with over 20 years of experience in online sales, web project management, digital and content marketing for leading Australian brands behind her, (most recently as digital strategist for kikki.K) Kylie now coaches creative, wholehearted entrepreneurial businesses interested in starting, evolving or organising their approach to work and life in empowering, outcome focussed, practical ways. She doesn't believe in hustle, but does believe in challenging yourself to be more courageous in working and living with authenticity and self-care. In 2014 she co-authored Add All To Cart: 1003 questions to ask when building an ecommerce store, and in 2016 her second book, The Leap Stories hit the bookshelves to inspire leap takers everywhere to be braver in their working lives.
Instagram | Facebook | LinkedIn | Pinterest