Content Creation Bootcamp - Kingscliff 11-12 October 2019

Friday, 11 October 2019 at 10:00 am

-

Saturday, 12 October 2019 at 4:00 pm (AEDT)
Event Details
CONTENT CREATION BOOTCAMP
Kingscliff, 11-12 October 2019 
Are you….  
A coach, speaker, business owner in your field and know you need to create more content and IP but can't seem to find the time?  

Wishing you could just go offline and hide for a couple of days to get focussed but just can't seem to get around to organising it?  

Struggling to create content quickly because you fear it's not good enough and find yourself procrastinating over it?  
The ability to generate not just content, but meaningful content that is clear, has cut-through and connection with your audience is the future of marketing and business growth.  
The problem is we can't create it fast enough, so I'm on a mission to fix that. 
CLICK HERE TO PAY BY PAYMENT PLAN
($500+GST x 4)
Attend this 2-day intensive content creation boot camp where you will undertake 2 days of sprints (don't worry, I don't mean running!) to complete 50 pieces of content, in other words 12 months of content in 2 days.
This program is ideal for you if you:
• Are ready to get in and do the work
• Just need some focussed time, space to think and some accountability to get stuff done
• Already have some content created such a blog, a book etc, you now just need to create a lot more and need to remove all distractions!
This program is not ideal if you:
• Want someone else to do it for you
• Want to attend a retreat that is about relaxation, rejuvenation and chilling out
• Want to collaborate with others.  
The content you create may be used for:
Newsletters

Your next book

Workshops

Keynotes

Coaching programs
How it works:

The two days will be undertaken using the "Pomodoro technique" of working in blocks of 10 mins over 1 hourly timeframes.
Each day will have 5 x 1-hour sessions with 5 x 10-minute sprints and the final 10 mins of the hour is used for a 10-minute break before beginning the next sprint. There will be regular breaks and activities to keep your brain fresh and moving throughout the days to complete the goal of 50 pieces of content ready for you to take away and start using!

Please note this workshop will be capped at 15 participants to ensure I can give as much attention and feedback as possible.
What the Content Bootcamp includes:  
2-day workshop with materials, coaching and support (valued at $2000) Beautiful fresh lunch, morning tea, afternoon tea, both days and dinner on Friday night.  

Measurement of your Influencer Score to identify your marketing and lead generation gaps for growth (valued at $80)  

Pre-work Facebook group and webcasts to help you prepare for the 2 days (valued at $1500)  

Content Marketing Planner placing your content on over 40 platforms. (valued at $500)  

A copy of Jane's "Expert to Influencer" book (valued at $30)  

Lifetime Access to the Expert to Influencer Online Curriculum (valued at $1500) 

First 5 to book receive 30 mins 1:1 coaching session (valued at $1000).  
Total Value over $5,000
Investment is $1997+GST or 4 payments of $500+GST for public attendees.
CLICK HERE TO PAY BY PAYMENT PLAN
($500+GST x 4)
---
Come along to the Content Creation Bootcamp Kingscliff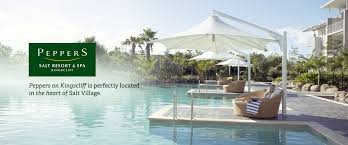 Date: Fri-Sat, 11-12 October 2019
Time: 10 am to 5 pm AEST on Fri, 11th & 9 am to 4 pm AEST on Sat, 12th
Location: Peppers Salt Resort & Spa, Bells Boulevard, Kingscliff, NSW 2487  
Investment: $1997+GST upfront or $500+GST x 4 payment plan
Accommodation is not included however we have arranged a great deal with Peppers Salt Resort & Spa and can forward to you the booking form once you have registered for the workshop.
**PLEASE NOTE:
If unable to attend and you provide more than 14 days notice, you will receive full refund.

If unable to attend the dinner and you provide 14 days notice you will receive 50% refund.

If unable to attend the dinner and you provide us 7 days notice you will receive a credit to use towards an alternative program or dinner.

If you encounter any issues with payment, call us on 07 3841 7772 so we could process your card manually.
---
What some have said...
"I'm so pumped after working with Jane for the past 6 months on, let's just say, seriously accelerating my brand positioning and lead generation. Jane's expertise and process have given me such pride in my positioning and complete clarity on what I need to do to grow my practice. And she is full of class, style, and compassion. It's been a real pleasure! Thanks, Jane."

Georgia Murch 
Thought Leader in Designing Organisational Feedback Cultures | Author: "Fixing Feedback" | Keynote Speaker
"I've spent 12 months working with Jane to grow my influence through a stronger personal brand. Jane's superpower is identifying your uniqueness and amplifying it. She will build a strong foundation and hold you accountable to the critical actions. Jane's commitment to my success was absolute; she saw more in me than I saw in myself. Because of working with Jane, I have been braver than I knew I could be. I've achieved more, faster than I thought possible. If you want to be a woman of influence, you need Jane Anderson in your life!"

Dr. Emily Verstege 
Mentee | Customer Experience Expert | Speaker | Author | Mentor
"Before working with Jane Anderson I was really doubting my choice to run a business. Despite having the skills and knowledge to create amazing work for my clients I just wasn't able to translate that into a successful business. Jane has shown me how to connect with my audience in a way that suits them and builds trust. She has also shown me how to effectively nurture existing business relationships to grow my business quickly.
It's now 4 days into the new month and I have only 3 days of availability left to book in. On top of that my average sale has increased by 25% to 100%. And that is not from simply increasing prices, it's from being able to communicate with my clients on what services I can provide to them, it's educating them on what is best for their business and on how to leverage their time and investment with me."

Kerrin Smith 
Client | Photography Expert
CLICK HERE TO PAY BY PAYMENT PLAN
($500+GST x 4)
Save This Event
When & Where

Peppers Salt Resort & Spa
Bells Blvd
Kingscliff, NSW 2487
Australia

Friday, 11 October 2019 at 10:00 am

-

Saturday, 12 October 2019 at 4:00 pm (AEDT)
Add to my calendar
Organiser
In a world of constant change, the need for leaders and organisations to build a highly trusted brand is now clearer than ever. The future of work is being able to create a clear & consistent narrative that attracts talent, inspires customers & engages teams.
With over 20 years experience Jane has helped over 50,000 people to build their brand. She is a certified speaker, coach and has been featured on Sky Business, The Today Show, The Age, Sydney Morning Herald, BBC & Management Today.
The author of 6 books, Jane typically speaks at conferences, runs workshops, consults and coaches leaders to communicate powerfully to grow their businesses and careers. She helps her clients with the following:
- CEO and Leadership Personal Branding for Career and Business Growth
- Linkedin for Lead Generation, Employer and Employee Branding
- Presentation Skills for Leaders and Executives
- Building Trust as a Leader, Team and Brand
Jane holds one of the top 1% viewed LinkedIn profiles & is the host of the "Jane Anderson Show" Podcast where she has interviewed people such as Seth Godin.
She has been nominated for and won numerous industry awards for her expertise including:
- International Stevie Awards for Coach & Entrepreneur of the Year 2018
- nominated Telstra Business Awards 2014, 2016 & 2018
- top 30 branding gurus globally
- top 25 branding blogs globally
- top 6 branding experts in Australia
CORPORATE CLIENTS HAVE INCLUDED:
Telstra, International Rice Research Institute, Wesfarmers, Amadeus, Virgin Australia, IKEA, LEGO, Mercedes-Benz​, Australian Medical Association, Shell Energy & Workcover.
What some have said...
"Within four weeks of making a couple of modest tweaks, Jane Anderson's advice led to me increasing online revenue by more than 10x! Simple, clear, direct strategies that increase impact and influence."  - Dr Justin Coulson, Parenting Expert