Actions and Detail Panel
CONTACT - New Dance Work - Jack Riley & Artists
Fri. 9 June 2017, 7:00 pm – 8:00 pm AEST
Description
A new exciting professional contemporary dance work choreographed by Jack Riley and artists combining dance, live sound, lighting and costume design.
A unique performance that is inclusive to all audiences of art lovers and general public alike.
Our bodies yearn for understanding and community, we live in a world powered by our personalized objects and technology. How can we return the power back to the body and find human connection?
We invite you to view our investigation into athletic serpentine movement and our relationship to objects.
7pm 9th June
7pm 10th June
55 Ainslie Avenue Braddon 2612 - Gorman house Theatre
Choreographer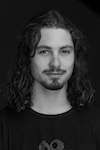 Jack Riley
Jack Riley is a recent graduate of the Victorian College of the Arts VCA, BFA in dance, at 22 years of age and over ten years of contemporary dance experience he is largely influenced by his specialized training in elite competitive Judo representing Australia at National and international level. He has laid a foundation in Melbourne choreographically and as a performer, he has presented work at the Melbourne Fringe festival multiple times and nominated for best dance award for 2016. He also collectively choreographed a commissioned work for the National Portrait gallery in Canberra. His performing career has led him to work with work with artists such as Lee Serle, David rozetsky, and Jo Lloyd, he is currently working for Tasdance company on their new work Fragile Matter with Paul Blackman and Christine Gouzelis (Jukstapoz). Later in the year he will be working with the Australian Opera on a new production King Roger (May) as a performer, following that presenting his second full length work Contact at QL2 theatre Gorman house in Canberra (June). In the coming years Jack hopes to further investigate movement, choreography, art and consequently how they relate to the world.
Dancers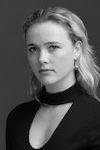 Olivia Mcpherson
Olivia is a 2016 graduate of the Victorian College of the Arts. Whilst at the VCA, Olivia performed in Singapore at the M1 CONTACT Contemporary Dance Festival 2015: Continuum Dance Exchange and travelled to France to participate in workshops at the Camping Festival, Micadanses and the Montpellier Dance Festival. Olivia presented her own work Render in the 2016 VCA danceON Season, and was awarded the Orloff Family Trust Scholarship for most outstanding in her graduating year at VCA. She also performed in Melanie Lane's work, Remake, as part of Chunky Move's Next Move program and in the 2016 Melbourne Fringe Festival. Most recently Olivia worked with Tasdance on the seasons of Fragile Matter, choreographed by Paul Blackman and Christine Gouzelis, and Brew, choreographed by the company ensemble and AD Felicity Bott.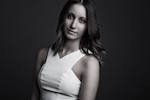 Isabelle Beauverd
Isabelle Beauverd is a graduate of The Victorian College of the Arts, and a recipient of the Choreographic Development Fund Award. In 2015 Isabelle travelled to France to participate in workshops led by Joné San Martin, before being selected to perform in Singapore for the M1 CONTACT Contemporary Dance Festival. While at the VCA, Isabelle has worked with distinguished choreographers such as Sandra Parker, Lee Serle, Stephanie Lake, and Prue Lang. In 2016 she presented her work Bottom line at the Melbourne Fringe Festival, and performed in Sandra Parker's Human Version for Lucy Guerin's 'Pieces for Small Spaces' program.
Sound Composition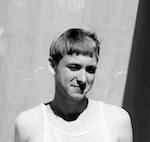 Robert Downie
Robert Downie is a producer, sound designer and an artist. Downie has composed and performed in contemporary dance works at Inner Varnika Festival (2016), Strawberry Fields (2016) and Melbourne Fringe (2016), worked with blogs Munday and Youth Misinterpreted, composed scores for several short films including Lola (dir. James Carroll 2016) and 'Under the Table' (dir. Max Walter 2015), and a number of theatre shows including Matrophobia! (Adelaide Fringe 2017). As Halvardan, Downie wrote a short graphic novel that is to be read while listening to an experimental music album, released in 2017. Currently Downie is making an EP with his band Hemm to be released with Smooch Records in mid 2017, and working with an engineer and sculptor to create music making robots.
Lighting Design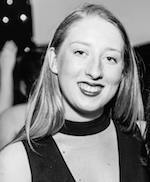 Candy Cooper
Candy is a young lighting designer just beginning to enter the professional world. She studied at the Victorian College of the Arts where she designed multiple shows, Candy has continued to build herself as an artist with some of her most recent credits including: 'Bottom Line' - Isabelle Beauverd (2016), 'i am Alive' - Jack Riley (2016), 'Three Blind Mice' - Mousetrap Theatre (2017) and 'When the rain stops falling' - Not The Worst Productions (2017). Candy completed an internship with Audio-Visual Artist Daniel Canogar in Madrid, Spain, this trip changed the way she holds herself professionally and has assisted in her design processes.
Costume Design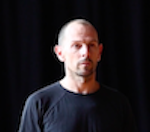 Andrew Treloar
Andrew Treloar is an interdisciplinary artist working between contemporary art, performance and fashion design. He develops his projects and hosts others in his purpose-built studio TRELOARLAND.
He completed a Masters in Fine Art by Research in 2014, studying interrelationships between training and conditioning practices in dance and sport to generate processes for making art works.
Andrew's costume work for dance has included multiple works for Dancenorth, Rebecca Jensen's Explorer, Shian Law's Vanishing Point, and was nominated for a Green Room Award for Lillian Steiner and Leah Landau's BUNKER.
Rehearsal Image's