Building resilience, resourcefulness, and being proactive around health during mid-life lays important foundations for later life.
About this event
Consumer Resilience and Wellbeing Webinar Series
Hosted by the Consumer Wellbeing Research Group, School of Economics, Finance and Marketing, RMIT University
Overview of the Series
Resilience is the capacity to recover from difficult life events. Join us for a discussion of key challenges for consumers as they move forward and navigate the new normal. A series of three expert panels will discuss and unpack implications for consumers' financial wellbeing, food wellbeing and mid-life wellbeing.
Consumer Resilience and Mid-life Wellbeing
Whilst efforts have been targeted towards younger and elderly Australians, there is increasing recognition that middle age is significantly under-represented in health promotion and polices. Mid-life or middle age is the period of life between young adulthood and old age. It can often be characterised as a time of significant challenge in terms of health and wellbeing, career aspirations, planning for retirement, and stresses of being sandwiched between caring for ageing parents and growing children. These challenges have been amplified by COVID-19. Being proactive around health and wellbeing behaviours at mid-life is important for laying the foundations for later life.
Join us for a panel discussion on challenges for men and women in mid-life, and how strategies to build resilience and resourcefulness may help navigate the pathway to positive wellbeing and health in later life.
Meet the Panel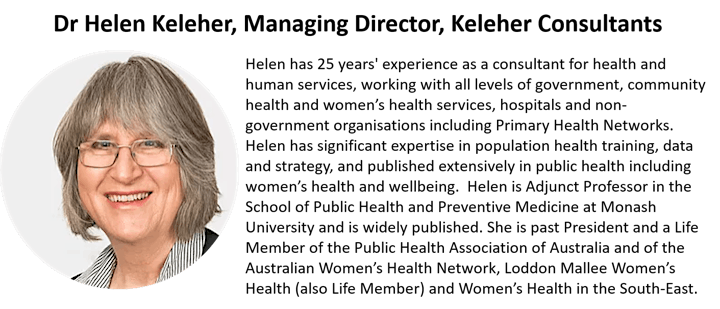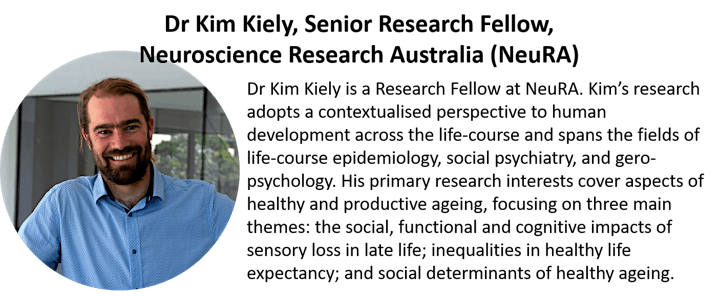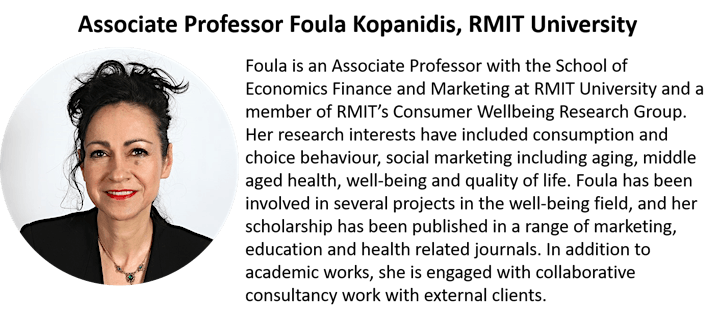 If you have any questions about this event, please contact Associate Professor Foula Kopanidis: foula.kopanidis@rmit.edu.au
You can also register now for the other events in the Consumer Resilience and Wellbeing Webinar Series - Financial Wellbeing, and Food Wellbeing.
How to set up Microsoft Teams for a live webinar:
If you're attending the live event on the web, use a media-source extension (MSE)-enabled web browser like Chrome, Firefox, or Edge. Safari is not currently supported. Alternatively you can download the Microsoft Teams app and view it there. Further details on accessing Microsoft Teams can be found here.
All attendees must register for this event. Once you register, you will receive confirmation from Eventbrite. RMIT will send you an email at least 48-72 hours before the event starts with a link to the live event.
Organiser of Consumer Resilience and Mid-life Wellbeing
The Consumer Wellbeing Research Group (CWRG) is a multi-disciplinary group committed to providing research and insight into consumption behaviours and influences that facilitate or inhibit the health, wellbeing and quality of life for consumers.