Explore the challenges and opportunities for building consumer resilience through healthier and more sustainable food-related behaviour.
About this Event
Consumer Resilience and Wellbeing Webinar Series
Hosted by the Consumer Wellbeing Research Group, School of Economics, Finance and Marketing, RMIT University
Overview of the Series
Resilience is the capacity to recover from difficult life events. Join us for a discussion of key challenges for consumers as they move forward and navigate the new normal.A series of three expert panels will discuss and unpack implications for consumers' financial wellbeing, food wellbeing and mid-life wellbeing.
Consumer Resilience and Food Wellbeing
Food wellbeing is the positive physical, psychological, and social relationship with food at both the individual consumer and wider societal levels. COVID-19 has had a significant influence on food choice, access, availability, and security and poses both challenges and opportunities for supporting consumer resilience and the adoption of healthier and sustainable food-related consumption behaviours going forward.
Join us for a panel discussion on food literacy in families, the role of technology on food choice and how financial pressures brought about by the pandemic may influence behaviour around cooking and eating, food waste and food security.
Meet the Panel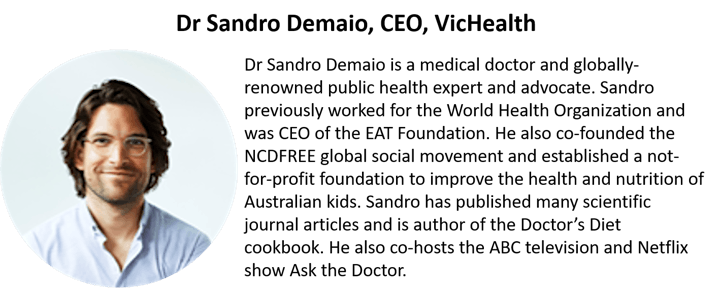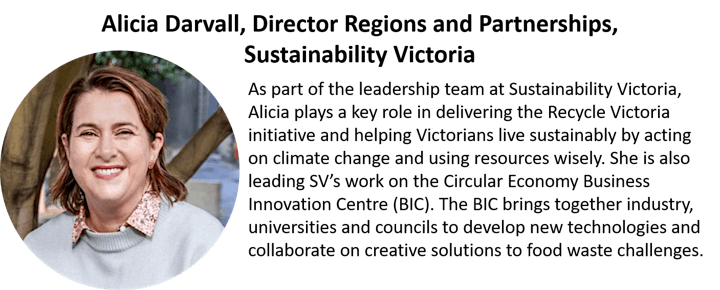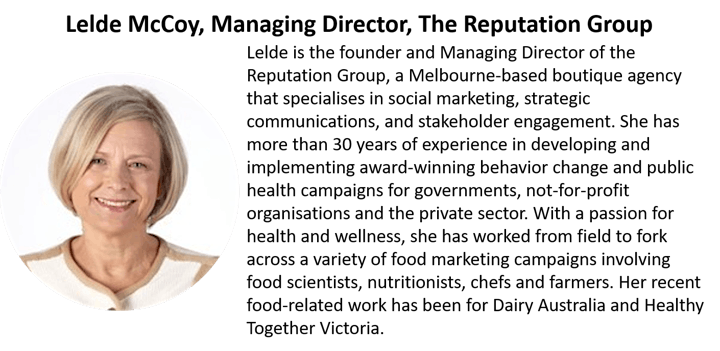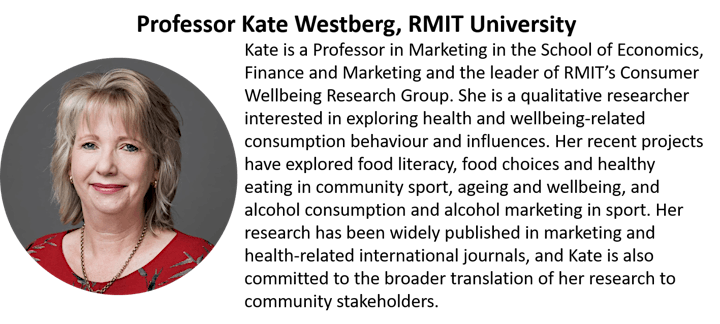 If you have any questions about this event, please contact Professor Kate Westberg: kate.westberg@rmit.edu.au
You can also register now for the other events in the Consumer Resilience and Wellbeing Webinar Series - Financial Wellbeing, and Mid-life Wellbeing.
How to set up Microsoft Teams for a live webinar:
If you're attending the live event on the web, use a media-source extension (MSE)-enabled web browser like Chrome, Firefox, or Edge. Safari is not currently supported. Alternatively you can download the Microsoft Teams app and view it there. Further details on accessing Microsoft Teams can be found here.
All attendees must register for this event. Once you register, you will receive confirmation from Eventbrite. RMIT will send you an email at least 48-72 hours before the event starts with a link to the live event.