Description
What does it take to belong?
Constance on the Edge gets to the heart of a contemporary untold story about the courage and resilience it takes to build new lives. The film also highlights the important role communities play in encouraging a sense of welcoming, healing and belonging.
Constance on the Edge is an unflinchingly honest portrayal of a group of African Australians from refugee backgrounds, attempting, often against the odds, to create a home in regional Australia. It reveals their courage and resilience, as they strive to reconstruct their own lives and enrich others along the way.
"In Africa I was fighting for survival; in the refugee camp I was fighting for human rights, and here in Australia, I'm fighting for belonging." Constance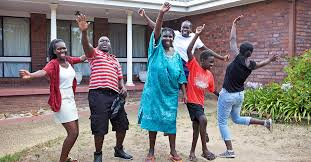 Come along for this special free screening in honour of National Refugee Week.