Description
'Conservation in a Changing World' - an exciting one day conference to learn new skills and perspectives, to share ideas and experiences, and to plan how we will respond to new challenges and opportunities.
Our world is changing in so many ways, but one thing that remains more important than ever is community groups and citizens working together to protect, conserve and defend our natural environment.
Please join us for an exciting day of sharing, listening, learning and collaborating. We will hear from inspiring change makers and community leaders, gain access to specialist and expert knowledge, and inspire each other to grasp new opportunities for conservation.
Your attendance at this important 1-day event will be an investment in the capacity, skills, and networks that will ensure our success in a changing world.
The price of the ticket includes full conference, catering, and sundowner.
CCWA acknowledges the generous support from Lotterywest in providing funding to support our program of events and community engagement for 2019. For more information about Lotterywest, please click here.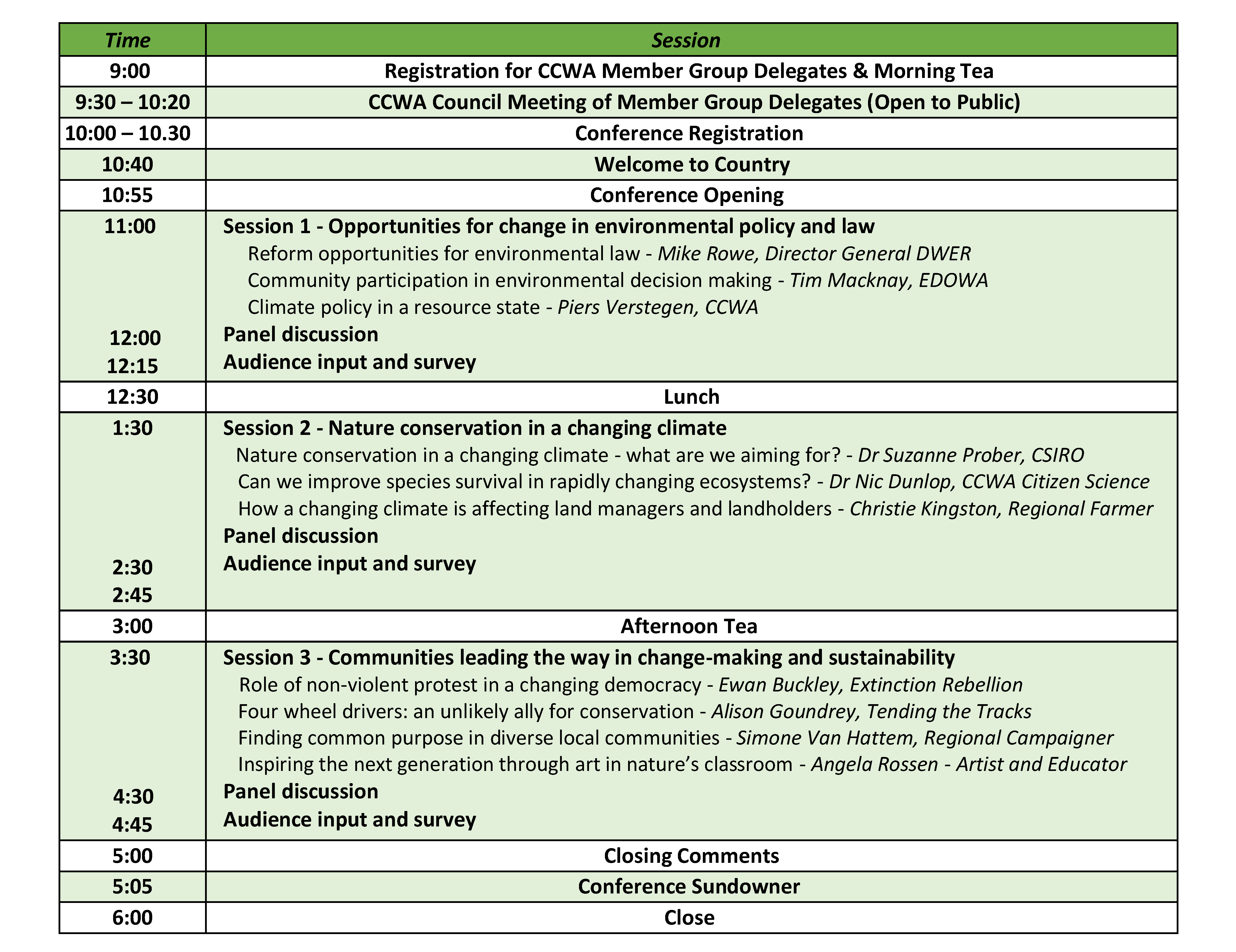 SPEAKERS
Mike Rowe, DWER - Reform opportunities for environmental law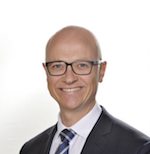 Mike Rowe is the current Director General of the Department of Water and Environmental Regulation in Western Australia. His experience spans several natural resources management portfolios such as agriculture, environment and water, as well as Aboriginal affairs and central agencies including the Department of the Premier and Cabinet.
Mike is on the board of Leadership WA and is Vice President of the WA Council of the Institute of Public Administration Australia.
The Department of Water and Environmental Regulation is supporting several important environmental law and policy initiatives for the Government. Mike Rowe will provide an update on these initiatives to the conference, including the process to develop and consider amendments to the Environmental Protection Act 1986, developments in native vegetation policy, the development of the State Government's climate policy and waste reforms, including the introduction of the Container Deposit Scheme and consultation on single use plastics.
Tim Macknay, EDOWA - Community participation in environmental decision making
Piers Verstegen, CCWA - Climate policy in a resource state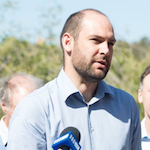 Piers is the Executive Director of the Conservation Council of WA. He has been named by the West Australian newspaper as one of WA's 100 most influential people for his environmental advocacy and community leadership. Piers serves on the Advisory Board for the Curtin University Sustainability Policy Institute (CUSP) and has worked as a senior policy advisor with diverse experience in environmental science, law, politics, and economics. He is committed to supporting communities and individuals in achieving a more sustainable future, especially through democratic participation.
Dr Suzanne Prober, CSIRO - Nature conservation in a changing climate – what are we aiming for?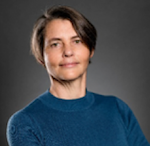 Dr Suzanne Prober is a Senior Principal Research Scientist with CSIRO Land and Water. Her research is centred on managing and restoring the natural diversity, ecosystem function, and resilience of vegetation communities, with an increasing focus on climate adaptation.
Suzanne will speak about how the principles underpinning the goals of nature conservation have traditionally involved preventing ecological change or restoring ecosystems towards preferred historical states. Under climate change, this may no longer be achievable, but there has been limited debate regarding new principles that can help guide goal-setting for nature conservation in dynamic environments. To stimulate such debate, we established a framework of human motivations implicit in historically focussed nature conservation approaches, and drew on these to suggest some potential principles that may guide goal-setting in the future.
Dr Nic Dunlop, CCWA Citizen Science - Can we improve species survival in rapidly changing ecosystems?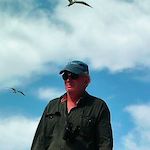 Dr Nic Dunlop is an animal ecologist. He has worked for nearly 40 years as a citizen scientist whilst pursuing a variety of day jobs including as a consultant, research coordinator, lecturer, environmental officer in two mining companies, environmental regulator with the Department of Minerals & Energy, a tour guide and as a fisheries and biodiversity policy officer with a conservation NGO. For the last eleven years he has worked with the Conservation Council of WA where he currently runs a the 'Citizen Science for Ecological Monitoring' Program. Nic is the immediate past Chair of the WA Branch of BirdLife Australia.
Nic works on the ecology of a range of animal species and communities but his central passion is seabirds. He continues two long-term demographic studies of tern colonies one in its 31th consecutive year and the other in its 23rd, both with increasing relevance to a changing ocean climate. Nic's other bird related research interests include the use of both marine and bush birds in monitoring ecosystem change and environmental contamination.
Current monitoring of climate induced changes in distribution and abundance is very limited, are is our understanding of latent tolerances in plants and animals and the role of ecological relationships. Most of the measures proposed to reduce the impact of climate change on biodiversity are theoretical and largely untested. This presentation touches on some CCWA citizen science projects that relate to these issues.
Christy Kingston, Regional Farmer - How a changing climate is affecting land managers and landholders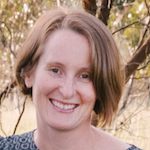 Ex-city girl Christie helps her husband run their mixed cropping and merino wool farm in Goomalling. She is a director of Farmers for Climate Action and a former local government councillor.

Using her own experiences as an example, Christie will talk about how climate change has already affected farming and Landcare, what the projections are, and what farmers doing about it.
Ewan Buckley, Extinction Rebellion - Role of non-violent protest in a changing democracy
Alison Goundrey, Tending the Tracks - Four Wheel drivers: an unlikely ally for conservation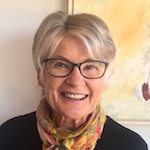 Alison Goundrey worked as a teacher, then spent many years in marketing and promotion in the wine industry.  Always passionate about the natural environment, she finds all of her working and life skills invaluable for liaising across the sectors, in her current role as Community Coordinator of the Tending the Tracks alliance.
Alison's presentation will chart how a seed sown from a 7 minute presentation at an NRM conference morphed into an active model of community-based projects in off-road environments.  Tending the Tracks has a multi -faceted approach of building on the principles of giving back, protecting and improving conservation outcomes and securing future access to our natural environment.  
Simone Van Hatten, Regional Campaigner – Finding common purpose in diverse local communities
Simone has been working for 3 years as a community organise for Lock the Gate Alliance, a national NGO who are working with groups across the country who are concerned about risky coal mining and gas fracking. Previously she worked in community engagement & communications roles for CCWA, Kulcha Multicultural Arts, Perth City Farm and Enjoy Perth. In 2015 she completed the Australian Community Organising Fellowship and has been passionate about community organising ever since.
Angela Rossen, Artist and Educator – Inspiring the next generation through art in nature's classroom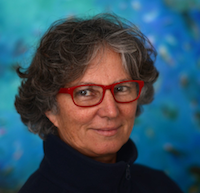 Angela Rossen is a West Australian artist who paints the flora and fauna of the ocean. She has worked with marine research scientists, since 2009, and takes their knowledge out of academia into communities, with a specific focus on children. This is achieved through workshops and events that celebrate the wonder of nature.
Angela will demonstrate how art and science methodologies can be used to bring children and their communities together to connect with nature. This is achieved through the delivery of biodiversity workshops and events throughout WA. These projects aim to demonstrate the importance of biodiversity in nature, encourage people to connect with each other and become active in protecting and restoring their environment.